From the Editor's Desk: The Galaxy S20 Ultra's impossibly high bar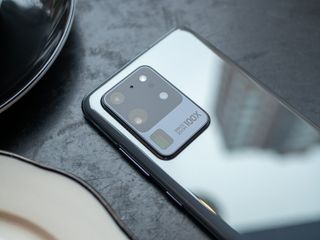 (Image credit: Andrew Martonik / Android Central)
I'm old enough to remember when the four-figure smartphone was an anomaly, back in the heady days of the Galaxy Note 9. Now, at the high end, it's increasingly the norm. Look no further than the $1,400 Samsung Galaxy S20 Ultra, with its comma-wielding asking price, for a curious case study on the sky-high expectations for such a device.
As reviews — including our own — have started to trickle out over the past few days, a consensus has started to emerge: the S20 Ultra is a great phone which nowhere near justifies its exorbitant price tag. When your starting price is so much higher than everyone else, your product needs to be damn near perfect. And the Galaxy S20 Ultra — again, while great — is not perfect. There are obvious flaws that the customer, nearly a grand and a half lighter for their S20 Ultra purchase, should not expect to see.
Outside of being an absolute unit of a phone, weighing in at 220 grams, it boasts a 120Hz display that you probably won't want to crank up to its full refresh rate because of its tendency to devour the phone's battery. Even at the standard 60Hz refresh rate, this 5G phone with a 5,000mAh battery delivers nowhere near the battery life of 4G phones from last year with lesser cells. That's to say nothing of the dubious value of 5G connectivity in general in many parts of the U.S. and other countries, the cost of that being baked into the Ultra's price tag.
Other issues? The fingerprint scanner is no better than last year's model, which was one of the weaker biometric systems of its generation. (This, of course, is something you notice every time you pick up your phone through what might turn out to be years of ownership.)
And to top it off, the Ultra's headline feature, its 108MP main camera, has its own issues. Autofocus is wonky, and our own Andrew Martonik has discovered issues with the steady video recording feature.
Samsung is already promising a camera patch in future, acknowledging the issues reviewers have identified in recent days. But the phone itself is launching next week; early S20 Ultra adopters will likely face the same issues as reviewers — at least in the short term.
Some, including Android Police's David Ruddock, have argued that the S20 Ultra is simply too much phone — that it's collapsed under the weight of Samsung's ambition. It's an understandable point of view, though let's also remember this is the manufacturer of not one but two very expensive and ambitious foldable phones.
Let's be clear: the Galaxy S20 Ultra is absolutely not a bad product. But when you're being charged laptop money for a smartphone, it's not unreasonable to expect excellence across the board. Samsung's new flagship, in its present form, has obvious foibles that cheaper (and arguably more balanced) handsets just don't have to deal with.
And with new phones from OnePlus and other rivals expected in the next couple of months, it'll be interesting to see just how long the Galaxy S20 Ultra can continue to demand top dollar for this not-quite-top-notch experience.
Other odds and ends this first day of March:
Our own Micheal Fisher (aka MrMobile) makes an excellent point on whether publications and creators should hold reviews and wait for the patch. And I agree with him that no, with phones going on sale in their current state, it's fair to review them as they are.
Many have been asking where our S20 and S20+ reviews are, since they're likely to be a better fit for the average consumer (and the average bank account). They're coming; stay tuned!
The LG V60 ThinQ 5G could be the antidote to perpetual smartphone price creep, with its promised sub-$1,000 pricing. I've used the LG Dual Screen with the G8X and it's a solid, if chunky proposition. Questions remain over camera quality though, especially without dedicated telephoto, as well as LG's dire software update track record.
Huawei's pushing ahead into its post-Google era. The challenges will be immense, particularly if the firm wants to win back carriers for its upcoming P40 series. The Mate XS looks neat though, I guess.
The new Wildfire R70, featuring Android 9 Pie and microUSB connectivity in the year two thousand and twenty, probably has little to do with HTC proper. (Phones like this tend to be farmed out to ODMs.) But the device's spec sheet is as baffling as it is depressing for those of us who remember the HTC glory days.
The situation around COVID-19 has become even more serious this past week, and it's clear this will be one of the defining stories of 2020. The obvious human tragedy should, of course, always be top of mind. It's also evident that the coronavirus will touch every aspect of the tech industry, as Harish explained in his recent write-up — from the factories that build phones and other electronics to the travel and logistics involved with bringing them to market. The obvious question for everyone launching a phone in the next few months: How can you still manufacture, launch and support your products? Also expect continuing event and trade show cancellations to introduce their own challenges, and alter the cadence of Android launches for the remainder of the year.
That's all for now. I'll catch you in a few more weeks!
Alex
Be an expert in 5 minutes
Get the latest news from Android Central, your trusted companion in the world of Android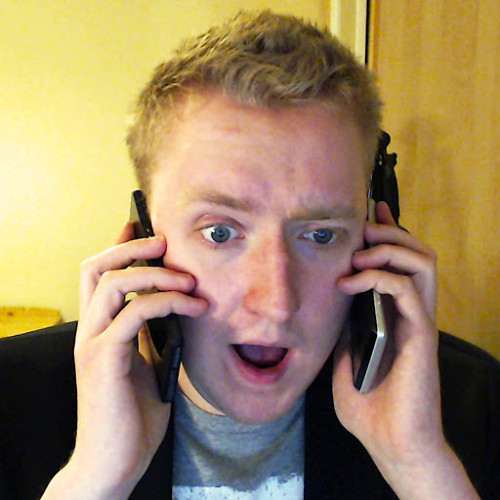 Alex was with Android Central for over a decade, producing written and video content for the site, and served as global Executive Editor from 2016 to 2022.