Does FaceApp collect any personal information?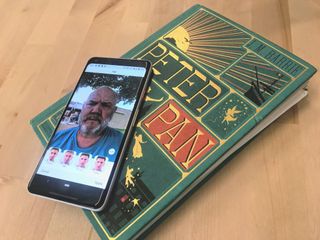 Best answer: FaceApp does collect some information from you, but it doesn't data mine you. It's no more dangerous than uploading photos to Facebook. The big difference is this company is Russian based, which could be a concern for some people.
Change your face: FaceApp (Free at Google Play)
Protecting your Privacy
FaceApp is the newest viral app thanks to its ability to show you what you might look like under different circumstances. This app first became popular a few years ago for its gender-swapping filters, and now it's having a resurgence thanks to an aging filter. However, along with it's renewed popularity, there are particular security and privacy concerns, precisely because the app is based out of Russia.
The thing to remember to begin with is that privacy is not always something that is easily achieved on the internet. Every time you upload a photo to Facebook or share your location on Instagram, you are chipping away at your personal privacy. In much the same way, FaceApp can be a privacy risk, but only if you're giving it more access than it needs. It's not doing anything different than several other apps available through Google Play; the big difference is where the company who owns the app is located.
Now, this isn't to say that FaceApp doesn't save any of your data. Specifically, it keeps the photos you upload to its servers. This means when you take a picture to apply aging or gender swap filters, it gets saved. However, there is no indication that something shady like saving every photo in your gallery occurs. Owners of the app have previously stated that user photos are deleted off of their servers, but there isn't any way to check on this, and users don't have the ability to delete their own data. However, what is happening is no more egregious than what occurs when you upload something to Facebook or Google.
One of the more significant concerns is in reference to the privacy policy. It allows the company to use usernames, likenesses, and users in commercial dealings. It's also not GDPR compliant and using fairly broad language. Again though, this isn't uncommon with privacy policies. You can either agree to what is involved in them and use the service, or not. They specifically outline collecting information you provide them directly, Analytics information, cookies, log file information, device identifiers, and metadata.
Overall it's worth remembering that the app itself isn't dangerous to use; at least it isn't intrinsically more hazardous than the social media sites most people use every day. The major privacy concerns stem from uploading your face to a Russian owned company. For now, it doesn't seem like anything particularly untoward is going on, but it's still worth investigating if you want to be in control of your privacy on the internet. This means checking out the privacy policy for yourself before uploading your face to an app, even if the filters are pretty cool.
Change your look
New look new you
FaceApp has tons of different options and filters that let you change the way you look from your age and gender to facial hair and backgrounds.
Our favorite accessories
FaceApp lets you play with photos and filters to see what you'd look like under a variety of circumstances. If you want to take the best possible images to tweak, having accessories like lens kits and microfiber cloths can help.
Shuttermoon Lens Camera Kit ($20 at Amazon)
Five different lenses along with a clamp to attach them to your phone and a carrying case to keep them safe make this kit excellent for getting the precise shot you want when you want it.
Camkix Universal 3-in-1 ($10 at Amazon)
This clip system lens lets you get better photos while buying on a budget.
Magic Fiber Microfiber Cleaning Cloths ($9 at Amazon)
Keep your camera lens free of smudges and scratches with this six-pack of microfiber cleaning cloths.
Get the Android Central Newsletter
Instant access to breaking news, the hottest reviews, great deals and helpful tips.
Jen is a staff writer who spends her time researching the products you didn't know you needed. She's also a fantasy novelist and has a serious Civ VI addiction. You can follow her on Twitter.