The Cooler Master MH-752 virtual surround sound gaming headset is down to $69.99 on Amazon. This is a new low price for this headset on Amazon. It normally sells for around $90 or so and has recently been popping as high as $120. The only time it has come close to this low was over the Black Friday shopping season, but even then it only went down to around $75. The next best price anywhere else is $91 at B&H, but most retailers like Best Buy and Newegg are selling it for around $100 at the moment. Chances are good Amazon's deal won't last very long given how low this price is.
A new low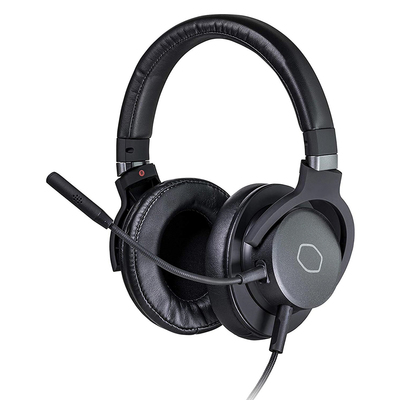 Uses 40mm neodymium drivers for premium quality sound. The surround sound is virtual, but it will give you situational awareness to know when someone is sneaking up on you. Uses plush, lightweight ear cups that will keep you comfortable.
$69.99 $90.00 $20 off
The MH-752 headset is designed with 40mm neodymium drivers that deliver powerful audio. The headset can also generate virtual 7.1 surround sound when you connect via USB, which is essential for gaming because it can provide you with the situational awareness you need to tell when the enemy's footsteps are coming up behind you or where those gunshots came from.
The ear cups are made with a plush and lightweight leatherette material designed to fit comfortably on your head. They also swivel so you can find the perfect fit on your head. The boom mic is omni-directional and will be ideal for communicating with your team. It provides vocal clarity while also reducing background noise from the game you're playing.
You can connect this headset via USB or a 3.5mm audio jack, which means it's compatible with a wide variety of devices. Connect it to a mobile device, gaming console, laptop or desktop and use it in any situation.
Need some more headset options? Try the Razer Nari. That wireless gaming headset is a bit more expensive at $84.99, but it is on sale from a street price around $120.
We may earn a commission for purchases using our links. Learn more.