It's starting to get warmer and warmer out. Depending on where you live it might just be hot all the time, but you probably shouldn't be using electronics in the heart of the Sahara. You still might want a fan, though! And today Vornado's medium-sized air circulator fan has dropped in price to $108.41 on Amazon. That's a huge discount off of its regular $140 price. It's also the absolute lowest we have ever seen, too, so it's a great deal if you're looking to cool off a bit. This is the only version of the fan currently on sale with the other designs like this one with a stand going for twice as much.
Go with the flow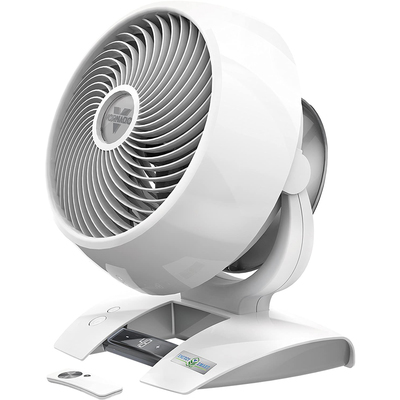 Vornado 6303DC medium-sized air circulator fan
Vornado's fan uses a Vortex to circulate the air and a brushless DC motor that's highly energy efficient and designed to move the air throughout the entire room. It includes variable speed control and a tilting head.
$108.41 $140.00 $32 off
This is a floor fan that's large enough to cool off a medium-sized room. Vornado has some of the best air circulating action around. The fan creates a Vortex of air and uses its brushless DC motor to move the air around the room. It is energy efficient and works quickly to cool off all that air.
Depending on the heat and the size of the room, you may want to adjust the speed to get more from your fan or calm it down when things are getting too chilly. Luckily for you, the Vornado fan has a variable speed control. It actually has as many as 99 unique airflow settings to give you the ultimate control. There's an energy-saving timer so the fan isn't working when you don't want it to be and a remote control so you can save energy by not getting up when you want to turn it on.
You can adjust the height of the fan from 31 to 39 inches, and the head pivots. This lets you direct the air where you want in any direction. With the deep-pitched blades and a guide cone, you'll be able to move air up to 85 feet.
The fan comes mostly ready to go. You'll have to assemble the base, but it's easy and requires no extra tools to do it.
We may earn a commission for purchases using our links. Learn more.