Still working with an old garage door opener? Trying to press those finicky buttons while heading up the driveway? Running downstairs at odd times just to check and make sure you closed the door when you came in for the night? Time to change all that. The Nexx Garage NXG-100b smart Wi-Fi remote control garage opener is down to $79.99 on Amazon. This garage opener normally sells for around $100. It has only dropped to $80 twice before and both were brief, rare deals.
Open Sesame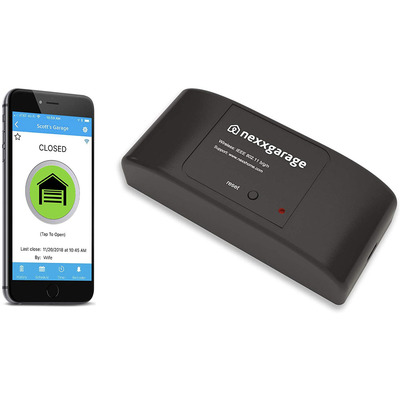 Nexx Garage NXG-100b smart Wi-Fi remote control garage opener
Connects to your Wi-Fi. Activate it with the Nexx Home app or through voice commands to Alexa or Google Assistant. Open the door for guests while you're away. Get notifications when you forget to close it.
$79.99 $100.00 $20 off
This device should be compatible with your existing garage door opener. No need to install all new hardware. You can double check to make sure the two are compatible by using the image gallery on the product page. It has all the information you'll need before you make the purchase.
Once installed, you'll be able to open and close your garage door in several ways that don't necessarily include walking to the garage. All you have to do is connect to your 2.4 GHz Wi-Fi network and you can use the Nexx Home app to activate the door. Or you could use voice commands through Amazon Alexa or Google Assistant to check on the door and close it with your voice. Use Samsung's SmartThings to automate it in several ways. You can even set up the door to respond to your car just by driving up to it.
You will be able to give multiple users access to the garage. And if someone shows up who doesn't have access, like a guest, you can open the door even while you're not home. Then close it when they leave. The controller will even send you notifications if you forget to close it for too long.
Users give it 4 stars out of 5 based on 2,240 reviews.
We may earn a commission for purchases using our links. Learn more.