Sometimes sweeping the floor just isn't enough. Even if you have a regular robot vacuum, you need to do a little bit more to get your floors as clean as possible. That's where the iLife Shinebot W400s comes in. Mop your floors and get them shining with this mopping robot on sale for $172.49 at Amazon. The iLife Shinebot normally sells for around $230, and it has never dropped this low before. It is being featured as part of Amazon's Gold Box deals of the day, which means this is going to be a very popular deal. That also means the price is very temporary. Grab it while you can.
Today only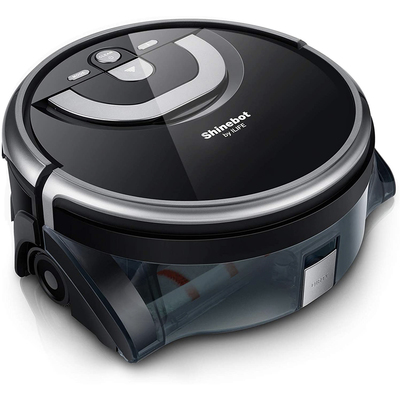 iLife Shinebot W400s mopping robot
Mops in four stages: sprays your hard floor with clean water, scrubs with a microfiber roller, removes the dirty water, then wipes off any residues with a rubber scraper. Has multiple cleaning modes and can clean up to 600 square feet.
$172.49 $230.00 $58 off
Mopping is about so much more than throwing some water on your hard floors. The Shinebot cleans in four different steps. First off, it sprays your floor with clean water that helps soften up stains. Then it scrubs all around using a microfiber roller. After that, it removes the dirty water by sucking it all back up, and then it removes any residue with a rubber scraper.
The robot has an extra large water tank that can store 0.85 liters of water along with a 0.9 liter water tank for collecting dirty water. Having two separate tanks for clean and dirty water makes the robot easier to clean and easier to maintain over time. The tanks are still large enough for it to cover up to 600 square feet. It also has multiple cleaning modes including the ability to follow a path, clean an entire area, spot clean, or edge clean. Pick what you need based on what you want to clean.
The Shinebot comes with a cleaning solution, a remote control, a charging base, and several accessories like an extra roller brush. It's also covered by a one-year warranty.
We may earn a commission for purchases using our links. Learn more.