Why I'd rather spend $1,000 on a Chromebook than a tablet
Premium Chromebooks offer a better value than similarly-priced tablets.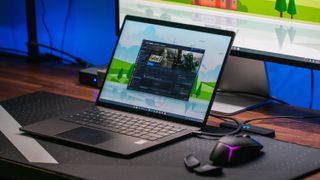 (Image credit: Andrew Myrick / Android Central)
When you think about buying a Chromebook, what price range do you think is "acceptable?" Probably anywhere between $300 and $500 — maybe a bit more depending on what sales are going on at any given time.
Now ask yourself the same question if you're in the market for a tablet. Did that number just shoot up?
Let's say you have $1,000 burning a hole in your pocket, and you're trying to decide between a tablet, a Chromebook, or maybe another laptop. Clearly, this kind of budget lands you in the "premium" market; but in terms of tablets, you might be a bit more limited than you think.
For $899 (before taxes), that's enough to get you an 11-inch iPad Pro with 256GB of storage. Pretty good, as the iPad Pro is largely considered to be the best premium tablet. Samsung's Galaxy Tab S8+, with its larger 12.4-inch display and the same amount of storage, retails for $979.
We're not here to talk about why the iPad Pro is better (or worse) than the Galaxy Tab S8+. Whichever you pick, it's hard to just pick one up and go on your merry way. Samsung includes an S Pen in the box, removing the additional cost that Apple forces you to pay if you want to pair an Apple Pencil with an iPad Pro. In either case, you probably won't leave the store without a case and keyboard, which are pretty important if you're looking for a portable work machine.
Even on the Windows side of the world, Microsoft's Surface Pro 9 barely squeaks under the $1,000 price point but is ultimately completely different than the iPad Pro or Tab S8+. It's running a desktop operating system, powered by an Intel chip, and has replaceable storage. But again, that necessitates you adding more money to the budget.
Making the case for a $1,000 Chromebook
All of this brings us to Chromebooks. Over the past couple of years, we've been seeing Chromebooks released with higher price tags. While "premium" Chromebooks are still few and far between, they do exist. The most recent of which is the HP Dragonfly Pro Chromebook, and before that was the Framework Laptop Chromebook Edition. Both of these are priced at $999, the same as the Surface Pro 9.
So why would I rather spend $1,000 on a Chromebook than a tablet? Well, the Surface notwithstanding, it's because of everything else that these laptops and ChromeOS have to offer. I can download all of the same apps as I could on the Galaxy Tab, and many of the same ones as the iPad Pro.
And for the apps that aren't available on the Play Store, that's where Linux comes into play. Admittedly, installing Linux apps isn't for everyone, but it is possible on a Chromebook. Plus, Progressive Web Apps are reaching the point where they are even better than an app that you would just install from the Play Store anyways.
So let's circle back to those tablets. The iPad Pro with Apple's Magic Keyboard results in an out-the-door cost of $1,198. Add the Apple Pencil into the mix, and that's another $129. Meanwhile, the Tab S8+ is slightly more palatable, as it's priced at $1,138 when paired with Samsung's Book Cover Keyboard. Plus, as I mentioned earlier, Samsung includes the S Pen in the box, so you won't need to spend anything else.
But for $999, you can get the HP Dragonfly Pro Chromebook, with its 14-inch display, powered by Intel's Core i5-1235U with onboard Iris Xe graphics. This also includes 16GB of RAM, which is more than enough for ChromeOS even while gaming, and 256GB of storage. Oh, and there's no need to worry about finding a keyboard or case because it already has that built-in.
Framework's Chromebook is also priced at $999 but takes a completely different approach to the market. It has less RAM than the Dragonfly Pro, but a slightly-upgraded processor (Core i5-1240P), and the same amount of storage. The real appeal of the Framework is modularity and repairability, thanks to the four expansion cards that are included. Not to mention that you should be able to upgrade the Mainboard in the future whenever the Intel 12th Gen chip gets a bit long in the tooth.
There's an argument to be made that tablets are more versatile, but they are still companion devices. They're meant to be used alongside your existing computing setup, and in many cases, extend or improve the overall experience.
Chromebooks, on the other hand, are computing devices. You don't need to worry about grabbing a keyboard or case, and you'll be able to do more than what you could on an iPad Pro or Galaxy Tab S8+. And the biggest benefit? They'll be supported until 2030, whereas the same can't be said for any other tablet on the market, regardless of how much you pay.
---
HP Dragonfly Pro Chromebook
The new standard
HP's Dragonfly Pro Chromebook might not be super-flashy, but that's kind of the point. It gets the job done, has plenty of power to boot, and offers a few extras that you won't find on any other Chromebook.
Sign up for Black Friday email alerts!
Get the hottest deals available in your inbox plus news, reviews, opinion, analysis and more from the Android Central team.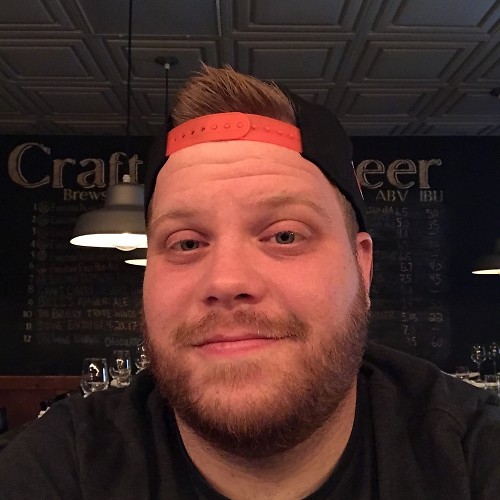 Senior Editor - Chromebooks, tablets, and wearables
Andrew Myrick is a Senior Editor at Android Central. He enjoys everything to do with technology, including tablets, smartphones, and everything in between. Perhaps his favorite past-time is collecting different headphones, even if they all end up in the same drawer.