China runs on WeChat [#acpodcast]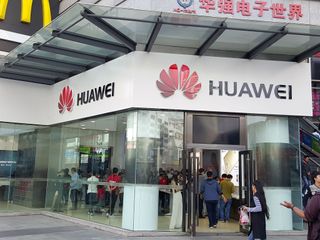 (Image credit: Android Central)
Daniel Bader is joined this week by Carolina Milanesi, an Analyst for Creative Strategies. During their one-on-one conversation, they place a light on the broader smartphone market in relation to Apple — especially given Apple's poor performance in mainland China. Apple is no longer the benchmark against which all others are judged. Many players have emerged as smartphones have transitioned from to luxury to commodity items. Additionally, ecosystem lock-in diminishes in value due to features/services that are geographically restricted.
They also talk about Samsung, AKA the "Apple of the Android World" and what's happening with them around the world. Finally, they look at what you should (and should not) expect for CES.
Listen now
Subscribe in Google Play Music: Audio

(opens in new tab)

Subscribe in iTunes: Audio

(opens in new tab)

Subscribe in RSS: Audio
Download directly: Audio
Show Notes and Links:
Sponsors:
Thrifter.com: All the best deals from Amazon, Best Buy, and more, fussily curated and constantly updated.
Kinda can't wait to listen to this.

Sadly this podcast doesn't have enough advertising 😕

If a podcast is done without Jerry, did it even really happen?

It happens but it's not dope as ****
Android Central Newsletter
Get the best of Android Central in in your inbox, every day!
Thank you for signing up to Android Central. You will receive a verification email shortly.
There was a problem. Please refresh the page and try again.