How to change the APN on MetroPCS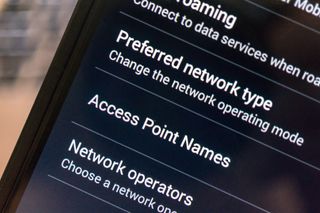 When bringing a third-party device to MetroPCS, it's not unusual to have to change the APN settings on your phone. The APN — or Access Point Name — is a gateway from your phone to the carrier that helps to make communications run smoothly. Many times you'll find that if you're having trouble sending or receiving MMS messages, or there are some hiccups with your data services, that using the proper APN settings will fix things up. Setting up your APN on MetroPCS isn't hard, we'll show you to get it done in just a few quick steps!
Change APN on MetroPCS
Many third-party devices that you activate on MetroPCS will fire up and run properly without you having to make any changes to the settings. Others, however, won't be so lucky. Having the wrong APN settings could cause issues with data and/or MMS messages. If you have a device that isn't cooperating, you can try to change the APN to MetroPCS and see if that fixes the problem.
On your phone, go to Settings > More > Mobile Networks > Access Point Names > Menu. Then create a new APN (tap the plus sign or overflow menu) and call it MetroPCS (or whatever you want really).
Enter the following into your APN for MetroPCS:
Name: MetroPCS
APN: fast.metropcs.com
Proxy: Not Required
Port: Not Required
Username: Not Required
Password: Not Required
Server: Not Required
MMSC: http:// metropcs.mmsmvno.com/mms/wapenc
MMS proxy: leave it blank
MMS port: leave it blank
MCC: 310
MNC: 16
Authentication type: Not Required or just use the default value shown
Once you change you APN on MetroPCS you should be good to go. Your phone will know how to communicate with the MetroPCS network and you'll be up and running!
By day, Adam is a writer for multiple Future Publishing brands with over fifteen years of experience. He's expertly researched and written hundreds of articles ranging from mobile phones to mobile homes to baby mobiles. By night, he's a gadget geek, avid disc golfer, 80s nerd, cord cutter, cook, husband, dad, and memory collector.
Android Central Newsletter
Get the best of Android Central in in your inbox, every day!
Thank you for signing up to Android Central. You will receive a verification email shortly.
There was a problem. Please refresh the page and try again.