Bose job listing could result in Google Play Music rival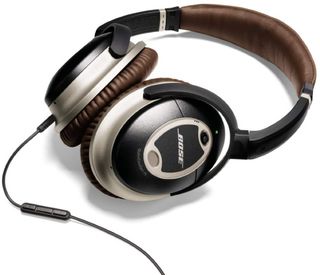 The subscription music streaming space is about to become even more crowded. It appears that audio equipment-maker Bose may be headed into the space that's dominated at this time by Google Play Music, Spotify, Pandora, and Apple's Beats Music with its own streaming service as the company is now looking to hire an engineer to help make that happen.
The online posting on ZipRecruiter (opens in new tab) was originally spotted by Hypebot, with Bose looking to hire a a full-time candidate to join its Algorithms & Cloud Experiences group.
Bose says of the position:
The ideal candidate, according to the company's search, would come from, or have worked at, one of the following music services that Bose is looking to take on should it ultimately decide to enter the streaming space:
Source: ZipRecruiter (opens in new tab); Via: Hypebot
Google? $9.99 a month
Pandora? Same price
Spotify? Same price Bose? $29.99 a month

Google $7.99 if you got in on the front end.

I pay less that what you mention per month for Google Play music, and I am using a Bose speaker and controlling it from my Android smartphone.

Bleurgh. Choice is good. These are all 90% the same. Posted via the Android Central App

Just what we need, more streaming services. /sarcasm Posted via the Android Central App

Right, because there's nothing better for the consumer than exclusive contracts with one service. /sarcasm

Zig is just a hater with zero business sense.

Are they really "90%" the same for premium service? I have Google Music at the early adopter price and I'm quite happy with it. But I've never seen a comparison chart with what you get from the other premium services. Google lets me download in case I know I'll be somewhere where cloud access is spotty. Google lets me create and share songlists from a huge library that does a particularly good job with early jazz, allowing me to hear individual songs from lp's from the 40's, 50's and 60's that I probably wouldn't ever have bought otherwise. I can type in the name of a song like "Stardust" and get a list of hundreds of artists who have recorded the song and listen to or download any one of them. Basically its like having almost all of mankind's commercial recorded history instantly accessible. Sucks for musicians but great for me. I thought Spotify and Pandora were more like curated radio shows than downloadable libraries, but maybe they've changed?

Spotify has never been a curated radio show app so I don't know how you got that impression. It was an on demand music service before Google even got into the game! Posted via Android Central App

I have the Bose SoundTouch 20. It doesn't support many streaming services at the moment. I have been told by Bose that they are adding more in future updates. So far its Pandora and iHeart Radio plus internet radio. You can stream from iTunes if your computer is on. I don't use iTunes. Bought this with that knowledge. Would love to see support for Google All Access. At the moment, can only us GAA with my iPad as this does support airplay. Posted via the Android Central App

Why? That is the only thing that comes to mind here. They are SO late to the party now that they will always be behind like the way Microsoft is on tablets and phones. And the market is over crowded as it is with Xbox Music, Sony Music, Rhapsody, Beats, Spotify, Deezer, Google All Access, Rdio, etc. that I don't see why someone would start yet another service at this point. Buy one, maybe. But start a new one? I don't think the math pencils out but they must be smoking...er I mean seeing something I'm not. :) Posted via Android Central App
Android Central Newsletter
Get the best of Android Central in in your inbox, every day!
Thank you for signing up to Android Central. You will receive a verification email shortly.
There was a problem. Please refresh the page and try again.