Best wireless charger 2023: Top 12 ranked for Android and iPhone
A boring, but essential task made much easier.
The best wireless chargers are a bit of a dream, breaking you out of the old rut of having to plug in your phone every time to sit down to work or sleep.
Ditch your cables and quit wearing out your phone's charging port by getting yourself a handy wireless charger. It's easier than ever now that more wireless chargers are switching to USB-C, so you can stick to one Type-C cable.
The best wireless chargers for Android, iPhone, and beyond
Why you can trust Android Central Our expert reviewers spend hours testing and comparing products and services so you can choose the best for you. Find out more about how we test.
Staff pick
Anker PowerWave II Pad 15W
Cool and compact
This Qi charger can output 15W for the few devices that support it, plus 10W/7.5W/5W for everything else as needed, from Samsung to Apple, and beyond. It's got a sleek look and takes Power Delivery or Qualcomm QuickCharge wall adapters.
iOttie iON Wireless Duo (Made For Google Edition)
Best for Pixel
iOttie is better known for its car mounts, but it actually makes the best current Pixel stand on the market. The 15W EPP coils on the stand will charge your phone up to 15W, while the 5W pad beside it perfectly fits your Pixel Buds or other wireless earbuds. If you have one of the Pixel 6 or 7 devices, then you might consider the Pixel Stand (2nd Gen) for the faster-supported speeds.
MagSafe for all
The Mophie Snap+ brings 15W MagSafe wireless charging to all phones, both iOS and Android. It comes with a USB-C cable and an adhesive metal ring that adds MagSafe compatibility to any incompatible device. This positively tiny little charging pad tops up Android phones at 15W and iPhones at 7.5W wirelessly.
Belkin BoostCharge 15W Wireless Charging Pad
Fast, slim, and adaptable
Belkin sells flat pads and stands with speeds from 7.5W to this 15W beauty, which is available in black or white. The outer edge has non-stick pads to keep your phone in place, and it comes with a compatible QC 3.0 wall charger in the box, so you can skip the QC/PD confusion.
Otterbox Folding Wireless Charging Stand
Sit or stand
Otterbox's convertible 15W Folding Wireless Charging Stand can either lie flat like a standard charging pad or unfold into a stand, propping up your device while you work on the computer or eat a midnight snack. You get a compatible charger and C-to-C cable in the box, so it's a plug-and-play experience.
iOttie Easy One Touch Wireless 2
Best wireless car charger
With the EPP protocol for charging Pixel devices and most other Android phones at 10W, iOttie combines the most popular car mount on the market with a reliable Qi charging pad so you can top up your phone's power as you drive. The auto-locking arms are excellent and secure your phone strongly.
Premium look and speed
Once you pair this dual wireless charging pad with a 45W Power Delivery wall charger, you can charge two phones like a Google Pixel or Samsung Galaxy at 15W each and plug into the USB-A port to charge a Galaxy Watch, a power bank, or even an Apple Watch. The fabric feels sublime and ages gracefully.
Stylish and stable
These luxury chargers are covered with fabric and a non-slip texture, and they come in a variety of fun colors and patterns. This charger supports EPP for up to 10W charging, as well as 7.5W/5W standards. You get a matching USB-C cable along with the pad.
Anker PowerCore III 10K Wireless Portable Charger
Wireless on the go
The Anker PowerCore III 10K wireless charger can charge your phone on the go at up to 18W with Power Delivery wired charging. You'll love it because it can still wirelessly charge your device at 10W with this phone-sized 10,000mAh power bank.
Charge everything
Ampere's Unravel is one of the more unique wireless chargers out there, allowing you to charge three devices when laid out flat. You can also prop up one device while wirelessly charging it, or take up the least space while folding it up accordion style. Each pad supports 10W wireless charging.
Nomad Base Station Hub Edition
Multi-tasking hub
Nomad's multi-purpose Base Station Hub Edition charges four devices at once. It has three Qi wireless charging coils embedded within, capable of charging phones wirelessly at 10W each simultaneously. The Nomad Base Station also has an 18W PD USB-C port and a 7.5W USB-A port for additional wired charging needs.
Spigen ArcField 15W Max Wireless Charger
Refined and reliable
Spigen makes some great accessories, like this charging pad that with a grippy rubber coating to prevent slips. It charges Pixels at 15W, Samsung phones at 10W, and iPhones at 7.5W. The ArcField 15W Max comes with a 6.6ft USB C-to-C cable but you'll have to buy a separate 18W or higher USB-C PD adapter.
Standards, standards, and more standards: What makes a good Qi charger so hard to find
For a flat pad, Belkin has made a comeback in the wireless charging space over the last year, with a variety of 10W and 15W wireless chargers that are Made for Google. They support the EPP charging profile that the Google Pixel 7 and previous models use, while still having the wireless charging profiles that Samsung and Apple employ for their phones.
The Anker PowerWave II Pad 15W is slim, non-slip, and can use either Qualcomm QuickCharge or Power Delivery, so you can use the fast chargers you already have at hand.
The iOttie iON Wireless Duo is another good pick, especially if you charge your true wireless earbuds beside your phone whenever possible. This stand supports 15W EPP charging to Pixel phones, and the design and texture are wonderfully premium for an entirely reasonable price.
The Mophie Snap+ is an affordable and compact wireless charger that comes with a cable built-in, so it's a clever and versatile little charger. What you'll really love about it is that it is MagSafe compatible with both iOS and Android devices. How so, you ask? This is all possible thanks to the adhesive metal ring included in the package. You can use that sticky ring to add MagSafe support to any phone, letting you use all the best MagSafe accessories for Android.
If you're planning to use your wireless charger on the go, we recommend grabbing one of the best Qi wireless portable chargers in addition to a larger wireless charging pad or stand.
Some things to take note of before buying a wireless charger
Wireless chargers have a half-dozen different charging standards and protocols that are hard to condense down to a product name or bullet-noted list. Still, we've tried to sum up the most important things to know right here.
Let's start with the most important standards on a Qi charger, the actual charging specs:
15W EPP: This is the Qi Wireless Consortium's "Extended Power Profile," and it's a relatively open standard, though the list of phones using it right now is relatively small, including LG phones, the Google Pixel 5 and up, and the OnePlus 8 Pro and up (when not using OnePlus's own charger for proprietary 30W or higher wireless charging).
15W Samsung: This is technically Samsung Fast Charge Wireless 2.0, and we've yet to find any chargers with this speed spec outside Samsung's own 15W Wireless Charger Stand.
10W Qi: Of the 10W charging specs, the standard 10W is what most chargers and Android support. This can sometimes be using the EPP profile, sometimes it's not, and sometimes it's not the standard Qi because it's actually the Samsung profile instead.
10W Samsung: This is technically Samsung Fast Charge 1.0, and for a lot of wireless chargers, this is the 10W standard they mean when they say they're a 10W charger. The charging speed you'll see on a compatible Samsung device is closer to 9W than 10W.
7.5W Apple: 7.5W is the charging speed used for iPhones, and as such, it's become a charging speed offered on almost all wireless chargers. Wondering where 15W Apple charging is? It's currently limited to first-party Apple chargers.
5W Qi: This is the basic Qi profile that all Qi chargers support. Even if you can't fast-charge your particular phone on a particular charger, you are always able to get 5W charging if your device supports Qi charging.
Since we've yet to find a wireless charger that supports all of these, we instead have to try and pick a charger that has the particular standards that we think our devices now and in the future can use. If you're a Galaxy or iPhone user, your task is easy, since most chargers have your protocols. The rest of us should be seeking out a charger with 15W EPP or 10W standard Qi charging.
Get the Android Central Newsletter
Instant access to breaking news, the hottest reviews, great deals and helpful tips.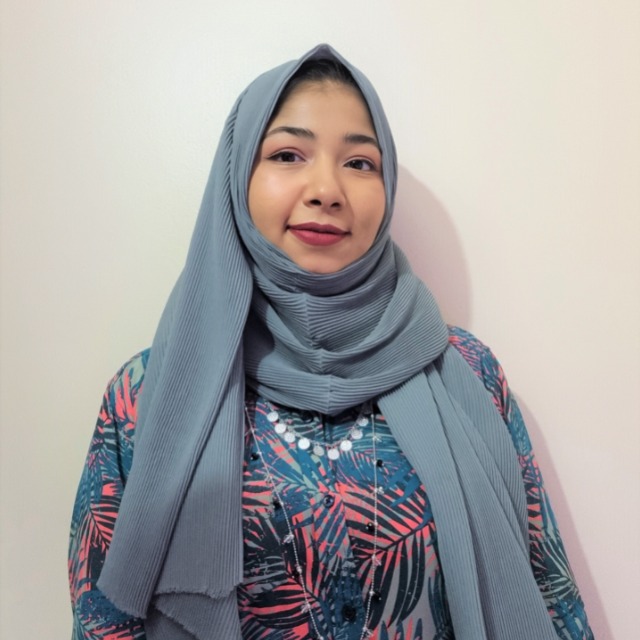 Editor — Accessories, speakers, and tablets
Namerah enjoys geeking out over accessories, gadgets, and all sorts of smart tech. She spends her time guzzling coffee, writing, casual gaming, and cuddling with her furry best friends. Find her on Twitter @NamerahS.