VPN deals 2022: the best discounts, coupons & more
Dive into the world of VPNs for the lowest prices around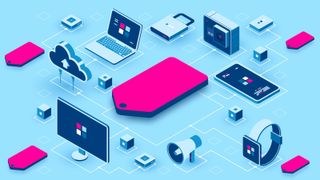 (Image credit: Android Central)
There's still time to pick up one of these fantastic VPN deals from a range of the best VPN providers. You've probably heard a lot about VPNs recently and are already aware of the reasons that you need one, but now you need to find the best price, right? We've looked through hundreds of VPN deals that are out there to bring you only the top options that are actually worth considering. Many even come with a money-back guarantee, so if it doesn't work the way you want, you'll be able to get out of the deal.
Odds are that you know what a VPN is but may not have signed up for one already. There are some common misconceptions about VPNs, especially that they are quite expensive, but that doesn't have to be the case — especially if you know where to look for the best deals (hint: it's here). In fact, you can actually score a VPN subscription for less than the price of one cup of coffee each month.
Don't spend hours scouring the web and trying to figure out which VPN service has the best features for you at the best price. We've already done the work for you. All you have to do is keep scrolling. Let's take a look at the best VPN deals, discounts, and coupon codes from top-rated providers to help you get started on your way to better privacy and protection in 2022.
VPN Deal of the Week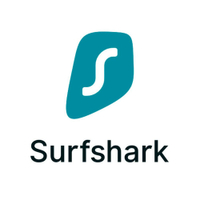 (opens in new tab)
Save 82% at Surfshark today
(opens in new tab)SurfsharkVPN is coming for you this week with a gargantuan 82% discount on its two-year deal, effectively bringing the monthly price down to just $2.49. And if that wasn't good enough you'll also get an extra two months for free. You can run this subscription across unlimited devices too.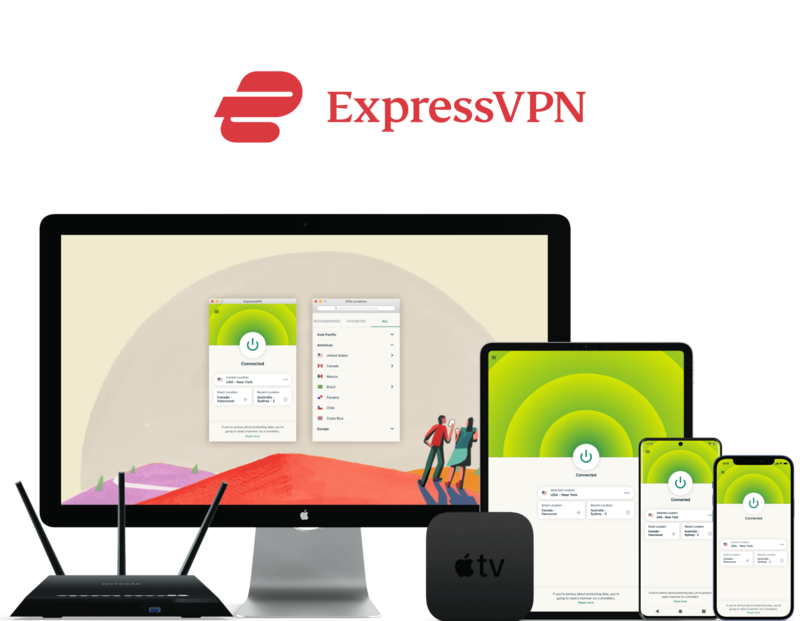 Express VPN
From $6.67 per month (49% off)
Empty 3,000+ servers in 94 countries
No user logs (British Virgin Islands jurisdiction)
Excellent customer support
Apps for all major platforms
Comparatively expensive
ExpressVPN is one of the providers that's been around for quite some time already and is highly-regarded by many people. It may not be the cheapest option, but sometimes the best VPN comes with a more expensive price tag than the others.
While charging a little more than the competition, ExpressVPN makes up for it with the features and reliability it offers. Luckily, there is usually a great ExpressVPN deal to take advantage of.
Right now you can get 15 months for the price of 12 with this promo that scores you three months free. It also happens to save you a cool 49% on the annual cost, making it just $6.67 per month. On top of that, you'll also get a year of Backblaze unlimited cloud backup software for free. That subscription is worth $60 so it's a great additional freebie.
With ExpressVPN you get a balanced combination of speed, ease of use, security, and customer service. The app interface is easy to use, and getting it set up on a new device should only take a few minutes of your time. We actually rated it as one of the best Android VPNs out there.
We can't sing enough praises for ExpressVPN. If you're in the market, you should definitely give it a shot today. If you don't like it, you can get your money back without a problem.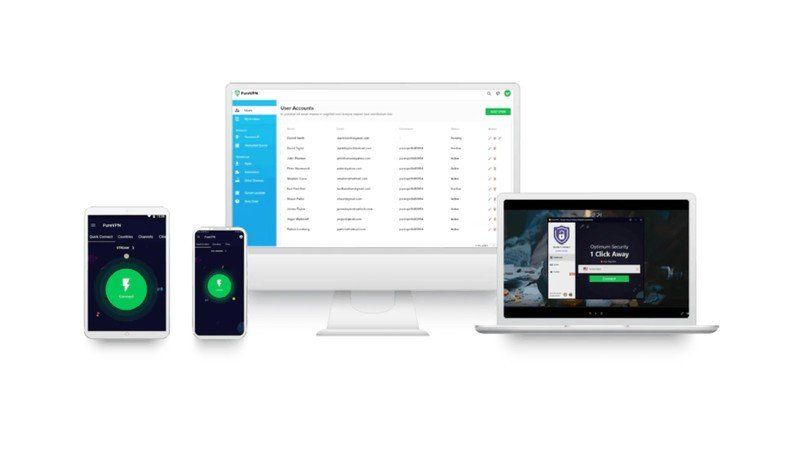 PureVPN
From $1.69 per month (82% off)
6,500+ servers in 140+ countries
No user logs (Hong Kong jurisdiction)
Apps for all major platforms plus smart TVs and Wi-Fi routers
10 simultaneous connections
Slower speeds than competition
PureVPN is super affordable but reviewers have had some issues with its reliability and speed. There's a 31-day money-back guarantee if you find it doesn't perform to your standards though. It does have one of the broadest server availabilities with over 6,500 servers in 140 countries, so it may be worth trying out yourself to see if you experience any problems.
Right now, its best savings are offered to those signing up for the five-year plan at an 82% discount. This red hot VPN deal knocks PureVPN down to just $1.69 per month.
PureVPN has got apps for all the major platforms, plus add-ons for devices like Kodi, Fire TV, and Wi-Fi routers making it a good choice for those niche use cases.
Both the five and two-year deals are very tempting offers. If you've been considering signing up, this may be just what you need to take the plunge and give PureVPN a shot right now. A 31-day money-back guarantee is plenty of time to see if it holds up for your needs as well.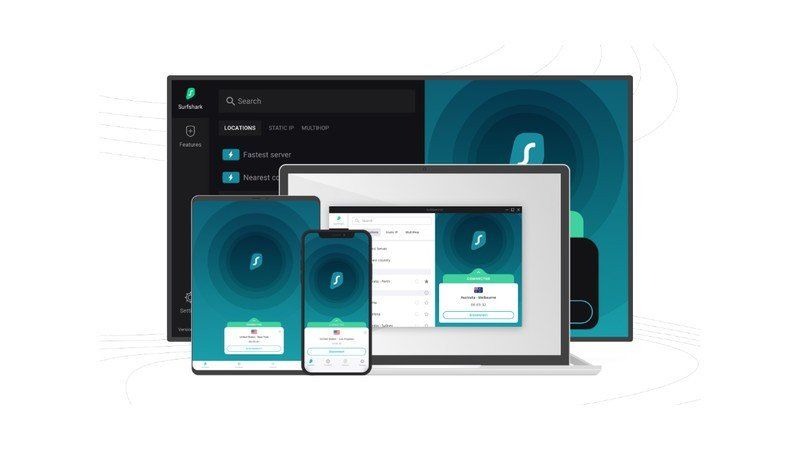 Surfshark VPN
From $2.30 per month (82% off)
Servers worldwide
No user logs (British Virgin Islands jurisdiction)
Unlimited device connections
Apps for all major platforms plus smart TV platforms
Sparse support site
Finicky kill switch
Surfshark VPN is a relatively new service, though it has quickly gained a solid reputation for itself thanks to its balance of features and affordability. It has 3,200+ servers in 65+ countries, strong encryption, and keeps no logs. There are apps for major platforms like Android, iOS, and Windows, as well as smart TV apps for Apple TV and Fire TV, games consoles, and more. You can also connect as many as you want with one subscription.
Surfshark is one of the cheapest VPN services out there offering 82% off with its 24-month plan. That means you're only paying $2.30 per month over the course of the two years versus paying per month for that length of time, though you can essentially try Surfshark free with its 30-day money-back guarantee. It's hard to beat this VPN deal, especially considering everything that Surfshark does already and how well it performs. The deal won't be around forever, though.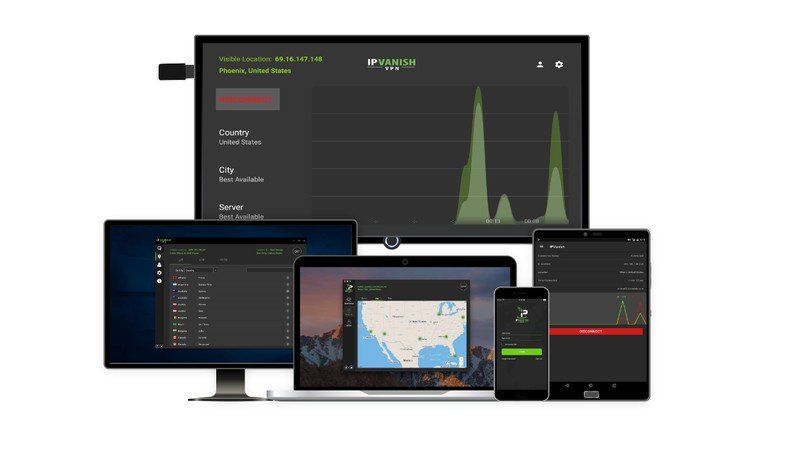 IPVanish
1,900+ servers in 50+ countries
Reliable, speedy service
Apps for all major platforms
Unlimited simultaneous connections
Free cloud storage
US-based
IPVanish falls in the middle of the pack for features, server availability, and price. None of that is bad necessarily, as a fairly-priced and reliable VPN service is the kind of product you want to get behind. It offers unlimited P2P traffic, powerful apps for Windows, Mac, Android, iOS, and even Fire TV, as well as a speedy connection.
With a current promotion, you can bag a one-year plan for effectively just $3.75 a month, instead of $10.99. Billed as $44.99 upfront, you'll be hard pushed to find a better offer than this. The yearly plan also comes with a 30-day money-back guarantee, which is plenty of time to see if the service is up to your own personal standards too. Seeing as the rolling one-month price is $10.99, the one-year deal is great value.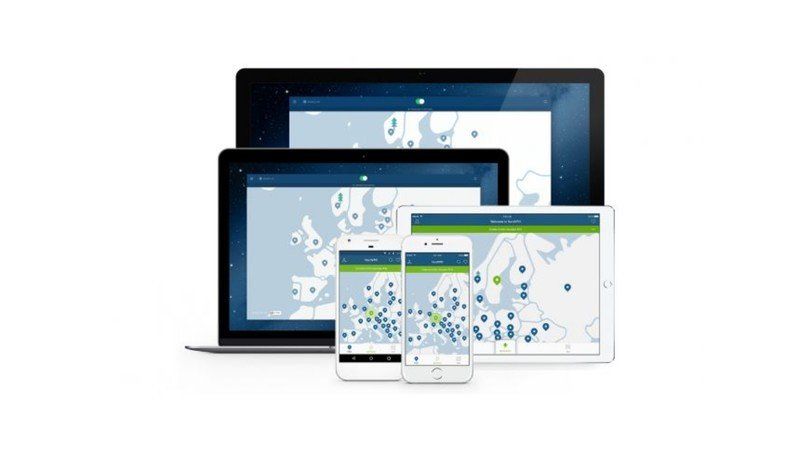 NordVPN
Over 5,500 servers in 60 countries worldwide
No user logs (Panama jurisdiction)
Anonymous payment options
Apps for all major platforms
Lots of extra features
Fluctuations in server performance
NordVPN is one of the best virtual private network (VPN) providers out there, due to its lack of user logs, plenty of servers, and P2P connectivity. It has apps for Android, iOS, Windows, macOS, Linux, and, and you can use one subscription across six devices simultaneously.
With NordVPN, the longer you prepay the cheaper your monthly cost becomes. It goes from $11.99 per month down to just $4.99 per month when you commit to its 1-year plan, for example. However, the best NordVPN deal right now is on its 2-year plan as going for this longer-term saves you 70% and drops the monthly cost to just $3.49.
Private Internet Access
$2.03 per month (83% off)
29,400+ servers in 78 countries
Strong performance, unlimited bandwidth
Apps for all major platforms
10 simultaneous connections
Affordable pricing
US-based
Email ticket support
Private Internet Access (opens in new tab) is pretty popular, partially thanks to its already-affordable pricing such as its 1-year plan that costs just $3.33 per month. But right now, you save even more when you go for its discounted 3-year plan with three months extra thrown in free. Billed as $79 upfront, it saves you 83% versus paying month-to-month for that length of time and drops the equivalent monthly cost to just $2.03.
It has over 29,000 servers spread across 78 countries. It has apps for all of the major mobile and desktop platforms as well as browser extensions. One downside of PIA is that it's based in the U.S. which means any information it has could be requested by intelligence agencies. That being said, PIA states it keeps no logs so there would be nothing to hand over, but it's still worth considering when you are looking around.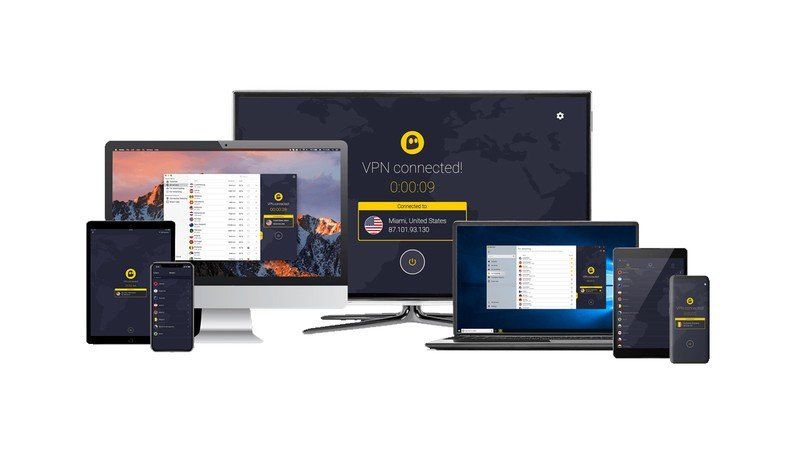 CyberGhost
From $2.15 per month (83% off)
7,300+ servers in 90+ countries
Automatic server matching for geo-restricted content unblocking
Up to 7 simultaneous connections
Apps for all major platforms
Connection speeds are slower than competition
CyberGhost has all of the basic features you want and need from your VPN provider plus a couple of added extras that make it worth considering, especially when it is offering such a big price cut.
One neat feature is the ability to help you find the right server from its list of over 7,300 depending on what task you're doing. You can simply select the geo-blocked service that you want from a list, such as Hulu, Netflix, YouTube, etc., and then CyberGhost shows you the best options so you can get straight to streaming.
The current best deal gives you 3 additional months for free when you go for the 3-year plan which means you're paying just $2.15 per month and saving 83% in the process. It's $87.75 upfront which renews every 3 years unless you decide to cancel the subscription. There's a 45-day money-back guarantee, one of the longest of any provider, in case you change your mind too.
More VPN Deals
We've mentioned our favorites above, but there are plenty of other VPN providers out there offering some great savings. Each company has a slightly different advantage, some offering better customer support, some have cheaper plans, and some even have free trials. Here are some more VPN deals in case you couldn't commit to one of the above.
This discounted VPN plan protects your data online at 79% off. ZenMate gives you one-click ease-of-use, a speedy connection, and 24/7 support with apps for Windows, Mac, iOS, Android, Chrome, and more. You can use it on all of your devices at once, too. There's a 30-day money-back guarantee if you want to give it a spin first.
You can score a full year of hide.me's Premium VPN subscription for $59.95, effectively dropping your equivalent monthly cost down to just $3.99.
While you can try the free version of ProtonVPN without spending a penny, you can remove the limitations with a paid plan. Plus, signing up for a 1-year or 2-year plan saves you some serious cash.
What is a VPN?
VPN stands for Virtual Private Network. A VPN takes your Internet connection and makes it more secure, by cloaking your internet activity in anonymity and stops you from being tracked across the web for advertising, having your traffic intercepted, or running into malicious sites. They are also great if you want to access content that is blocked in your region as you can use one to appear as if you are in another country.
You can run a VPN on everything from your computer or phone, to devices like your smart TV, Wi-Fi router, games console, and more. They come in at all different price points, so you're likely going to want to find a great VPN deal or discount to take advantage of when signing up.
How do you pick the best VPN provider?
There's a lot to consider when it comes to picking the right VPN provider for your needs. Firstly, you need it to be available on all of the devices you want to use it with, but you also should think about things like speed, reliability, server variety (both in number and physical location), what data is logged (if any), strength of encryption, as well as the quality of the customer support in case of any issues. On top of all of that, the price may be a huge factor in your decision-making.
Why is it important to use a VPN?
As with many things in life, you tend to get what you pay for with VPNs. Most VPN services offer some kind of free trial or money-back guarantee so you can try them out without risking any money and see how they work for you. We've gathered up the best VPN deals above with the most pertinent information to help you make an informed choice.
How to get the Best VPN Deals
VPN providers generally offer better discounts the longer you subscribe for, so opting for a 3-year or 2-year plan is usually going to save you the most money. The majority of services have money-back guarantees so you can try out the apps on your devices and cancel your subscription if it's doesn't work out for you. Be sure to read the terms when signing up.
A few VPN services have free plans but these are usually restricted in terms of bandwidth. However, it can serve as a useful way to dip your toe into the VPN waters with no financial commitment. That being said, there are sometimes privacy implications with totally free services. If you're not paying for their product, they have to make their money back somewhere so make sure you take an in-depth look at the privacy policy for such services so you know what you're getting yourself in for.
We keep this list updated with the latest offers from the most reputable VPN providers, so bookmark it and check back in whenever you're in the market for a new VPN service. If you're unsure of which to choose, we have also put together a comprehensive guide on the best VPN services in 2020. We've also got a separate roundup highlighting the Best Free VPN Deals that you might want to check out.
Are there any free VPNs?
The short answer here is yes. You can find some free VPN providers, but they may not be the best option for everyone. Often times you are trading off speed, reliability, data limits, and more to get a free VPN, which makes it ultimately more of a pain to actually use the service. With the costs mentioned above, you are better off spending a few bucks each month on your privacy instead of trying to make a free one work for you.
Some providers offer free trials, and some have money-back guarantees. If you aren't sure whether or not a VPN is right for you, this is a great way to test the waters.
Can you use a VPN on your phone and PC?
Most VPN providers allow you to have simultaneous connections, which means that you can connect up to a set amount of devices to the VPN service at the same time. Most companies offer up to five devices at once, though some are slightly lower or higher than that number. This allows you to keep it running on your phone, tablet, PC, and even streaming hardware without worrying about whether you need to disconnect another device to connect the new one or not. A neat way around this, if your provider of choice supports it, is running your VPN on your router so any device connected to your Wi-Fi network is automatically on the VPN while only using up 1 device slot!