VPN deals December 2023: the best discounts, coupons & more
Secure yourself with the lowest priced VPNs around
Best VPN deals - quick list
Staying safe online is crucial and a VPN is an important tool in helping you keep your online movements private. The best VPNs can be a pricy investment and with the cost of living so high, some might wonder how they can afford one.
A virtual private network (VPN) uses secured servers to route your online data through. This encrypts it so no one can read it. At the same time, your device IP address, which lets websites know where you are located, is reassigned so that you appear to be connecting from a different place. Both encryption and IP reassigning help shield your online identity and activity.
While we're busy testing VPNs for security, speed, and streaming capabilities, we're also keeping an eye on deals that pop up to make buying a VPN more affordable. There are several good options that cost less than the price of a cup of coffee every month. If you explore a VPN that displays a different currency sign than what you're used to in your country (£ vs $), just know that service is still available in your country for an equitable deal. Here are the top 10 best VPN deals you can get right now.
The best VPN deals today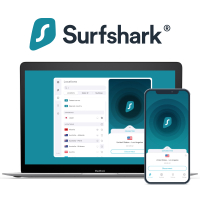 1. Surfshark | 2 years + 2 months free | $2.49 per month | 82% off
Surfshark is the fastest VPN on our list with average speeds of over 950 Mbps. It's also one of the cheapest without skimping on overall quality. Its interface is simple and easy for VPN beginners.
It's already cheap, but Surfshark VPN throws in two extra months for free, plus gives you a good deal if you'd like to upgrade to Surfshark One which includes antivirus.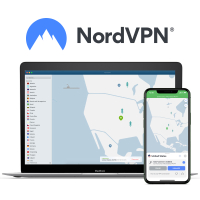 2. NordVPN | 2 years | $3.99 per month | 63% off
NordVPN is very secure with solid double encryption, dual kill switches, and a great no-log policy. It has fast speeds and includes Meshnet for creating a secure network to work in.
You can get NordVPN right now for a good price that adds up to 63% off regular pricing. NordVPN also throws in antivirus and ad blocking at no extra cost.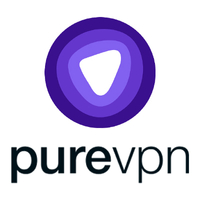 3. PureVPN | 5 years | $1.33 per month | 88% off
PureVPN isn't on par with our top VPN picks, but it has some good features. For one, it is good for unblocking popular tv streaming services and has had its no-logs policy verified through independent audits.
It has the lowest price we've seen for a VPN, provided you choose its 5-year plan. This will give you an overall 88% savings for a decent VPN.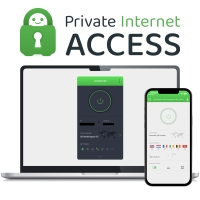 VPN Deals: Best of the rest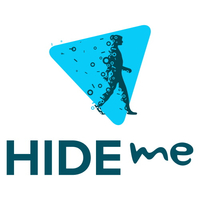 5. Hide.me VPN | 2 years + 3 months free | $2.59/per month
Hide.me is a great middle-of-the-road VPN that will serve most people well. It isn't perfect, but it has the chops to keep you protected without slowing you down.
Sign up for the long term and the price isn't much at all, and Hide.me will throw in 3 months free. It does have a free version available if you'd like to try out a scaled-back version before committing to a 2-year deal.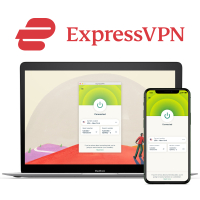 6. ExpressVPN | 1 year | $6.67/per month + 3 months FREE
On top of our list of the best VPNs, ExpressVPN has it all. While it isn't the cheapest option you'll find, it's still a remarkable price for the number of features you get. It's extremely reliable, unblocks nearly everything, and has 24/7 support that is unmatched.
With your 1-year subscription, ExpressVPN throws in 3 extra months free, and a full year of unlimited cloud storage for new users. Not fully convinced? You can try it risk-free for 30 days.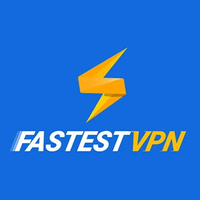 7. FastestVPN | Forever | $40 for a lifetime purchase
While it may not live up to its name as the fastest VPN, it's hard to scoff at the monthly price of this one. It's an extremely basic VPN that will work in most cases, but the below-average speeds and disappointing support options keep this provider from being on any best-of lists.
You can get a lifetime subscription for only $40. That's it. $40 and you have VPN access forever. FastestVPN does give you 15 days to change your mind for a full refund.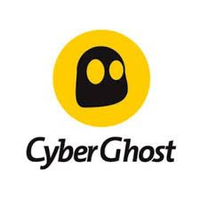 8. CyberGhost | 2 years + 2 months FREE | $2.19 per month | 82% saving
If you're ready to go all-in for multiple years, CyberGhost has the savings you're after. Not only will you get this top-rated VPN for the long haul, but you won't have buyer's remorse thinking you shelled out too much. At a hair over $2/month, you really can't go wrong here.
CyberGhost is perfect for new VPN users and is chalked full of tools and the highest level of security. The best part is you get a 45-day money-back guarantee, one of the biggest trial periods offered.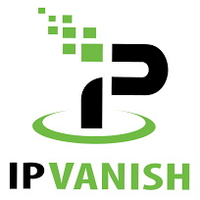 9. IPVanish | 2 years | $3.30 per month | 72% saving
Given all the outstanding deals here, $3.30/month might seem high. IPVanish shouldn't be counted out though, as its speeds and performance are worthy of any top-ten list and have been proven with independent audits.
We haven't many gripes with this stellar service, so if you want something between too much and too little, this is right in your wheelhouse. You do get a 30-day money-back guarantee to give it a try risk-free.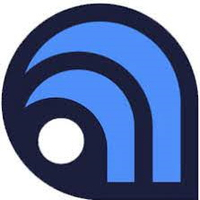 10. AtlasVPN | 3 years + 3 months free | $1.83 a month | 85% off
If two dollars is just too much, and you want something quick, easy, and cheap, AtlasVPN is the real winner. At under $2/month when you sign up for 3 years, you'll be covered from head to toe in VPN goodness and never second-guess your decision.
Despite its small server network, AtlasVPN unblocks several tv streaming sites and had fast connection and download speeds. There is a free plan available, but you do get a 30-day money-back guarantee if you choose to pay for a full program.
Looking for something even cheaper?
Even with these great deals, a VPN is still a big investment. With so many economic variables, you want to make sure you're getting a VPN you can live with long-term. Most VPN services have a money-back guarantee to let you try it out before fully committing, but you still have to fork over the entire subscription payment upfront.
We have a good list of the best if you'd like to try a free VPN service. Just know that free VPNs are more limited in the amount of time each month you can use them, the number of devices that can be used, and which servers you can connect to. You'll likely experience slower speeds, too, compared to a paid subscription.
What is a VPN?
VPN stands for Virtual Private Network. A VPN takes your Internet connection and makes it more secure, by cloaking your internet activity in anonymity and stops you from being tracked across the web for advertising, having your traffic intercepted, or running into malicious sites. They are also great if you want to access content that is blocked in your region, as you can use one to appear as if you are in another country.
You can run a VPN on everything from your computer or phone, to devices like your smart TV, Wi-Fi router, games console, and more. They come in at all different price points, so you're likely going to want to find a great VPN deal or discount to take advantage of when signing up.
How to choose a VPN service
There's a lot to consider when it comes to picking the right VPN provider for your needs. Firstly, you need it to be available on all the devices you want to use it with, but you also should think about things like speed, reliability, server variety (both in number and physical location), what data is logged (if any), strength of encryption, as well as the quality of the customer support in case of any issues. On top of all of that, the price may be a huge factor in your decision-making.
As with many things in life, you tend to get what you pay for with VPNs. Most VPN services offer some kind of free trial or money-back guarantee, so you can try them out without risking any money and see how they work for you. We've gathered the best VPN deals above with the most pertinent information to help you make an informed choice.
VPN providers generally offer better discounts the longer you subscribe, so opting for a 3-year or 2-year plan is usually going to save you the most money. The majority of services have money-back guarantees, so you can try out the apps on your devices and cancel your subscription if it doesn't work out for you. Be sure to read the terms when signing up.
A few VPN services have free plans, but these are usually restricted in terms of bandwidth. However, it can serve as a useful way to dip your toe into the VPN waters with no financial commitment. That being said, there are sometimes privacy implications with totally free services. If you're not paying for their product, they have to make their money back somewhere, so make sure you take an in-depth look at the privacy policy for such services, so you know what you're getting yourself in for.
We keep this list updated with the latest offers from the most reputable VPN providers, so bookmark it and check back in whenever you're in the market for a new VPN service.
everyone. Often times you are trading off speed, reliability, data limits, and more to get a free VPN, which makes it ultimately more of a pain to actually use the service. With the costs mentioned above, you are better off spending a few bucks each month on your privacy instead of trying to make a free one work for you.
Some providers offer free trials, and some have money-back guarantees. If you aren't certain whether a VPN is right for you, this is a great way to test the waters.
Most VPN providers allow you to have simultaneous connections, which means that you can connect up to a set number of devices to the VPN service at the same time. Most companies offer up to five devices at once, though some are slightly lower or higher than that number. This allows you to keep it running on your phone, tablet, PC, and even streaming hardware without worrying about whether you need to disconnect another device to connect the new one or not. A neat way around this, if your provider of choice supports it, is running your VPN on your router, so any device connected to your Wi-Fi network is automatically on the VPN while only using up 1 device slot
How we test VPNs
Testing VPNs is a big deal at Android Central. We do it a few times throughout the year to ensure we have the latest specs and the most up-to-day security findings. We want to ensure the services on our best VPN guide are ones we recommend and use.
Since security is our top priority, we pay extra close attention during our security tests. We look for any kind of data leaks, even the most minute. Part of our testing includes attempting to break the VPN's connection, and to push its kill switch to break. Most of the VPNs we recommend use the latest and greatest in cybersecurity technology to ensure your information is always guarded.
No-log policies are also a big deal. After all, it doesn't make sense to hide your online activity if a VPN is recording what you're doing. We read the fine print to see if any personal information is stored by the VPN service. We give extra points to services that don't keep user information in addition to never logging online history. It's also important to know which VPNs are located in a country that is subjected to the Five Eyes Alliance.
We test VPN speeds since several VPN tasks rely on fast speeds, including torrenting, online gaming, and tv streaming. We connect to a server no less than 120 times in order to get a good average speed. This test is repeated while connected to different servers worldwide and from test computers in more than one country. In short, we've done a lot in order to find out an accurate representation of how fast a VPN really is.
We try out the various tools, create favorite lists, change encryption protocols, and even look at the source code of those VPNs that provide open source. We attempt to unblock tv streaming services and watch our favorite shows to give you an insight into services that are successful with geo-blocking and have fast enough speeds to support watching video in high definition (HD) and 4K.
Sign up for Black Friday email alerts!
Get the hottest deals available in your inbox plus news, reviews, opinion, analysis and more from the Android Central team.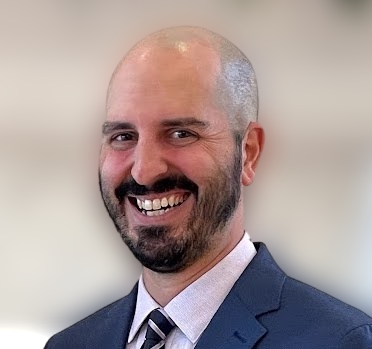 Editorial Director - High Yield
Adam is the Editorial Director of High-Yield content at Future. Leading an outstanding team, he oversees many articles the publisher produces about subscriptions and services including VPN, TV streaming, and broadband. In addition to identifying new e-commerce opportunities, he has produced extensive buying guides, how-to-watch content, deal news, and in-depth reviews. Adam's work can be seen on numerous Future brands including TechRadar, Tom's Guide, T3, TTR, Android Central, iMore, Windows Central, and Real Homes.