VPN deals June 2023: the best discounts, coupons & more
Secure yourself for the lowest price around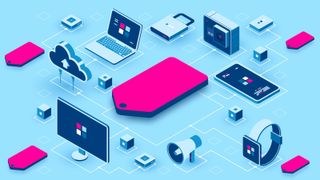 (Image credit: Android Central)
With so many VPN providers, it's tough to find the right mix of features and price. Some may have stellar features but be a bit more expensive, while others may be cheap but not have the greatest array of options. If you're wondering which is the best of both worlds – look not further. We've tested and compared all the top VPNs to bring you the absolute best VPN deals you'll find.
You've made it here, so odds are you already know what a VPN is, but haven't signed up for one just yet. There are some common misconceptions about VPNs, especially that they are costly, but that isn't always the case – especially if you know where to look for the best deals (you're in the right place!). In fact, you can actually score a VPN subscription for less than the price of a cup of coffee every month.
Don't spend hours scouring the web, trying to figure out which VPN service has the features you need at the best price. We've already done the hard work for you! All you have to do is continue to read below, and we'll take a look at the best VPN deals, discounts, and coupon codes from top-rated providers to help you get started on your way to better privacy and protection.
VPN Deals: Our favorite promos right now
Why you can trust Android Central Our expert reviewers spend hours testing and comparing products and services so you can choose the best for you. Find out more about how we test.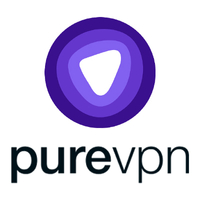 1. PureVPN | 5 years | $10.95 $1.33 per month | Code 'TECH15' | 90% off
PureVPN may not be as well known as some other big names, but that doesn't mean its lacking where it counts. With a slew of features, easy apps and great speeds, this one is the best buy right now. Use discount code TECH15, to save big on a 5-year plan for just $1.33 per month!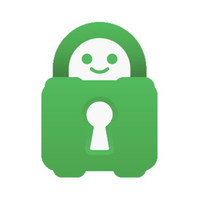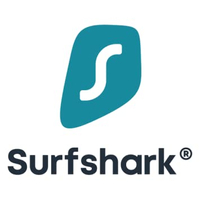 VPN Deals: Best of the rest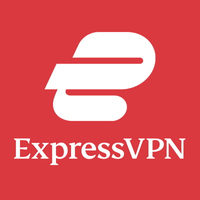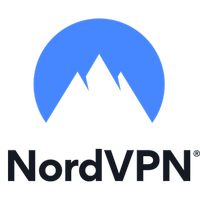 NordVPN | 2 years + 3 months free | $11.99 $3.49 per month | 63% off
NordVPN is one of the biggest names out there, and with this deal coming in at under $3/month, it's hard not to love. Constantly among the top providers, NordVPN has some of the cleanest, easiest to use apps you'll find. This price won't last forever, so get in now before it's too late.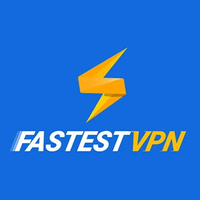 FastestVPN | 1 years | $2.08 per month
While it may not live up to its name as the fastest VPN, it's hard to scoff at the monthly price of this one. It's an extremely basic VPN that will work in most cases, but the below-average speeds and disappointing support options keep this provider from being on any best-of lists.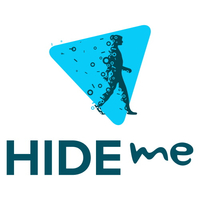 Hide.me VPN | 2 years + 2 months free | $3.84/per month
Also ringing in at under $3, Hide.me is a great middle-of-the-road VPN that will serve most people well. It isn't perfect, but it has the chops to keep you protected without slowing you down. Sign up for the long term and the price isn't much at all.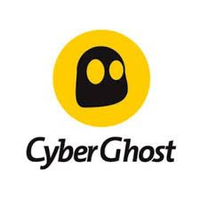 CyberGhost | 2 years + 2 months FREE | $2.139 per month | 84% saving
If you're ready to go all-in for multiple years, CyberGhost has the savings you're after. Not only will you get this top-rated VPN for the long haul, but you won't have buyer's remorse thinking you shelled out too much. At a hair over $2/month, you really can't go wrong here.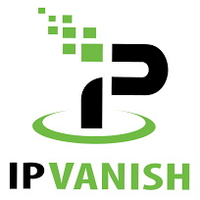 IPVanish | 2 years | $10.99 $2.92 per month
Given all the outstanding deals here, $3/month might seem high. IPVanish shouldn't be counted out though, as its speeds and performance are worthy of any top-ten list. We haven't many gripes with this stellar service, so if you want something between too much and too little, this is right in your wheelhouse.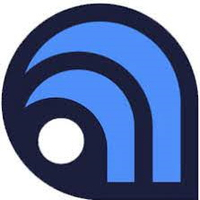 What is a VPN?
VPN stands for Virtual Private Network. A VPN takes your Internet connection and makes it more secure, by cloaking your internet activity in anonymity and stops you from being tracked across the web for advertising, having your traffic intercepted, or running into malicious sites. They are also great if you want to access content that is blocked in your region, as you can use one to appear as if you are in another country.
You can run a VPN on everything from your computer or phone, to devices like your smart TV, Wi-Fi router, games console, and more. They come in at all different price points, so you're likely going to want to find a great VPN deal or discount to take advantage of when signing up.
How do you pick the best VPN provider?
There's a lot to consider when it comes to picking the right VPN provider for your needs. Firstly, you need it to be available on all the devices you want to use it with, but you also should think about things like speed, reliability, server variety (both in number and physical location), what data is logged (if any), strength of encryption, as well as the quality of the customer support in case of any issues. On top of all of that, the price may be a huge factor in your decision-making.
As with many things in life, you tend to get what you pay for with VPNs. Most VPN services offer some kind of free trial or money-back guarantee, so you can try them out without risking any money and see how they work for you. We've gathered the best VPN deals above with the most pertinent information to help you make an informed choice.
How to get the Best VPN Deals
VPN providers generally offer better discounts the longer you subscribe for, so opting for a 3-year or 2-year plan is usually going to save you the most money. The majority of services have money-back guarantees, so you can try out the apps on your devices and cancel your subscription if it doesn't work out for you. Be sure to read the terms when signing up.
A few VPN services have free plans, but these are usually restricted in terms of bandwidth. However, it can serve as a useful way to dip your toe into the VPN waters with no financial commitment. That being said, there are sometimes privacy implications with totally free services. If you're not paying for their product, they have to make their money back somewhere, so make sure you take an in-depth look at the privacy policy for such services, so you know what you're getting yourself in for.
We keep this list updated with the latest offers from the most reputable VPN providers, so bookmark it and check back in whenever you're in the market for a new VPN service.
Are there any free VPNs?
The short answer here is yes. You can find some free VPN providers, but they may not be the best option for everyone. Often times you are trading off speed, reliability, data limits, and more to get a free VPN, which makes it ultimately more of a pain to actually use the service. With the costs mentioned above, you are better off spending a few bucks each month on your privacy instead of trying to make a free one work for you.
Some providers offer free trials, and some have money-back guarantees. If you aren't certain whether a VPN is right for you, this is a great way to test the waters.
Can you use a VPN on your phone and PC?
Most VPN providers allow you to have simultaneous connections, which means that you can connect up to a set number of devices to the VPN service at the same time. Most companies offer up to five devices at once, though some are slightly lower or higher than that number. This allows you to keep it running on your phone, tablet, PC, and even streaming hardware without worrying about whether you need to disconnect another device to connect the new one or not. A neat way around this, if your provider of choice supports it, is running your VPN on your router, so any device connected to your Wi-Fi network is automatically on the VPN while only using up 1 device slot!
Get the Android Central Newsletter
Instant access to breaking news, the hottest reviews, great deals and helpful tips.
Editorial Director - High Yield
Adam is the Editorial Director of High-Yield content at Future. Leading an outstanding team, he oversees many articles the publisher produces about subscriptions and services including VPN, TV streaming, and broadband. In addition to identifying new e-commerce opportunities, he has produced extensive buying guides, how-to-watch content, deal news, and in-depth reviews. Adam's work can be seen on numerous Future brands including TechRadar, Tom's Guide, T3, TTR, Android Central, iMore, Windows Central, and Real Homes.