Best microSD Card for Your Kano Computer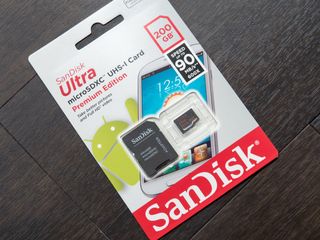 Your microSD card will be a key part of the Raspberry Pi 3 that'll be powering your Kano Computer. You may think that any old microSD card is compatible, but this card will be storing all your files and information, so you'll definitely want to get the best card you can buy. These cards are not only compatible but help your Kano Computer run effortlessly, the way it was meant to.
As you may have realized, bigger microSD cards often have a lot of perks. That said, bigger doesn't always mean better and anything over 32GB will need to be reformatted in another computer. While all the microSDs listed here will help you massively on your journey to achieve the greatest storage for your Kano Computer, I have to admit that I have a favorite. If you're looking for a microSD card that will get the job done, as well as have great read and write speeds, with no real other enormous expenses, then look no further than the SanDisk Extreme PRO MicroSD Card (opens in new tab)
Android Central Newsletter
Get the best of Android Central in in your inbox, every day!
Thank you for signing up to Android Central. You will receive a verification email shortly.
There was a problem. Please refresh the page and try again.