Best Lens Cleaner for Oculus Quest in 2022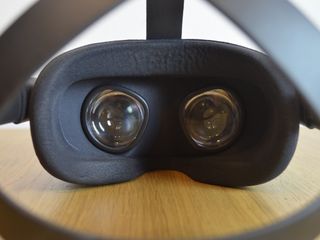 (Image credit: Android Central)
Like all VR headsets, the Oculus Quest is going to get some smudges and dust on the lenses. It's very important to keep the lenses clean to prolong their lifespan. One of the best things you can do for your lenses is to invest in a lens cleaner. Whether it's a full kit or just some basic wipes, just a little effort will keep them crystal clear every time you play. Here are some of the best options to keep your Oculus clean and ready to go.
Please Note: If you're ever using a spray cleaner, only spray the solution onto a microfiber cloth. Never spray the lens directly. This could cause moisture damage if it leaks inside.
What is best for you?
There are many lens cleaner options depending on your needs. Whether you just want to maintain the bare minimum quality of your lenses or keep them in pristine condition forever, there is an option for you. Since your lenses cannot be replaced easily, it is important to keep them in good shape.
If you're looking for the cleanest and best-maintained lenses, go for a full kit such as the Altura Photo Professional Cleaning Kit (opens in new tab). If you're looking for a quick and easy clean, try disposable wipes such as Care Touch Lens Cleaning Wipes (opens in new tab). No matter which solution is right for you, it is incredibly important to maintain your Quest lenses.
Android Central Newsletter
Get the best of Android Central in in your inbox, every day!
Thank you for signing up to Android Central. You will receive a verification email shortly.
There was a problem. Please refresh the page and try again.