Best Heavy Duty Cases for Galaxy S9 in 2022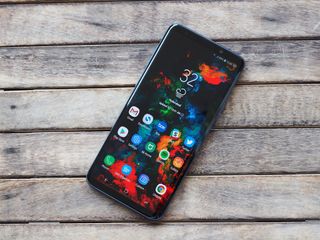 The Galaxy S9 is still a beauty. Samsung sure knows how to contort glass and metal into a sleek smartphone. However, as pretty as it all is, what a shame it would be if it got scratched or smashed up. If you're concerned about dropping and damaging your phone — perhaps you know that you're prone to the dropsies — you should invest in a case designed to stand up to abuse.
Don't mess around with phone protection
When it comes to all-glass phones, my best advice is to get a rugged case on that sucker as soon as it's out of the box. I don't care if it adds bulk to the phone or covers up the sleek design — not using a case can add cracks and scratches which, I bet you'll agree, are way worse.
The good news is not all heavy duty cases are designed the same. If you want something that looks bulky and rugged because you need that protection over anything else, I'd recommend the OtterBox Commuter Series (opens in new tab) because it takes that thick as a brick OtterBox design but slims it down a bit so that it fits better in your pocket or bag. For those who really want a clear case, the Lifeproof SLAM (opens in new tab) is a sound option.
However, right now, the best value you'll find for a Galaxy S9 case comes from Samsung itself, with its Rugged Military Grade (opens in new tab) case, with the black variant available for about the same price as your next latte.
If you got to the end of this article and realize that a rugged case isn't for you, don't worry — there are plenty of other options available.