Android Central's Best of CES 2022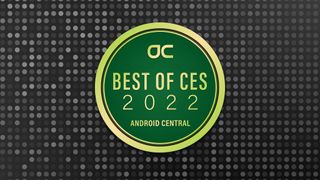 (Image credit: Android Central)
Perhaps it was because of the abbreviated schedule, or maybe it was the smaller numbers of in-person attendees and exhibitors, but it sure felt to us like CES 2022 came and went quicker than ever before. Yet even though it was a bit of an unorthodox event, we still saw some pretty amazing tech come out of this year's Consumer Electronics Show.
Our team has been closely following all of the exciting announcements coming out of Vegas, and we've compiled a list of some of the favorite products and initiatives we saw this week. Here are the ones we've crowned with our Best of CES 2022 awards!
Best of CES 2022
Why you can trust Android Central Our expert reviewers spend hours testing and comparing products and services so you can choose the best for you. Find out more about how we test.
TCL NXTWEAR AIR
Smarter glasses
Smart glasses represent a nascent, but quickly evolving, category of coverage here on AC. TCL has continued to iterate on its spectacles, taking studio glasses to the next level by allowing you to watch your entertainment with its NXTWEAR series. The original NXTWEAR G looked cool, but its design was marred by its bulkiness. The company's new NXTWEAR AIR glasses, however, are a marked improvement on design, looking much more like regular glasses.
Spec-wise, they're more or less the same as the previous version but with a cleaner look. There's something quite fascinating about having a wearable 140-inch MicroLED display to privately watch movies with while on a long airplane ride or something. Not only that, but they offer stereo speakers, Bluetooth connectivity for wireless earbuds, and can even connect to controllers for gaming. Best of all, they're powered by your smartphone, so there's no need to charge them.
Samsung Galaxy S21 FE
Fan edition
Another strange year, another strange semi-virtual CES has gone by, but this year was more of a return to the years of old with several new smartphone announcements. Samsung, OnePlus, TCL, and even Nokia all announced new smartphones, but none was as good as the Galaxy S21 FE. As the follow-up to one of the best value flagship phones ever, the S21 FE had a lot to live up to.
And for the most part, Samsung nailed it. What's essentially just a Galaxy S21 in a larger, less expensive body, the Galaxy S21 FE barely makes any concessions in order to save customers $100. A $599 price tag would have made it more competitive with the Pixel 6 but, still, few phones will offer the compelling value that Samsung's latest can.
In a nutshell, it's the best value version of the Galaxy S21 you can buy. It ships with Android 12 out of the box, and Samsung's One UI 4 is just as full-featured as with literally any other Galaxy S21 phone. Its cameras are also on-par with the smaller Galaxy S21, offering 30x Space Zoom and great features like Object Eraser and dual video capture modes. It's a real winner that's really easy to recommend.
Android and Windows interactions
Better together
One of the best things about Apple's ecosystem is how seamless interactions can be between iOS and macOS. And although the feature is a way off arriving, with a fairly vague "later in the year" release window given by Google at CES this week, we're excited to see Android be able to share more functionality with Windows PCs. Fast pairing for Bluetooth accessories promises to eliminate one particularly annoying pain point, but I'm also pleased to see message sync and easier file sharing between the two platforms via Nearby Share. We've lost count of how many times we've uploaded stuff to Google Drive or Slack to juggle files between our phone and a PC.
Acer Chromebook Spin 513
Bringing premium down-market.
For two years now, the Acer Chromebook Spin 713 has been the best premium Chromebook on the market hands-down, with that glorious 400-nit touchscreen and ample Intel power to ensure that you are never left hanging while you work. The 2021 model costs $700, however, which puts it out of reach for most Chromebook buyers, but never fear. Acer is finally giving us a lower price point while still giving us that phenomenal 3:2 display with the Acer Chromebook Spin 513.
The upcoming Spin 513 features much of the same design as the Spin 713 — an all-aluminum body, 13.5-inch 2K 400-nit touchscreen, and Acer's iconic 360-degree hinge — but inside sits a MediaTek Kompanio 1380 rather than a beefy Intel Core i3 or i5. You can still get 8GB of RAM and up to 128GB of storage, making this a more budget-friendly Chromebook with a totally kickass screen. The starting price in Acer's literature was $600, but we're betting we see this puppy under $500 at Best Buy, if not at launch then shortly thereafter.
Our one wish for Chromebooks in 2022 is that we ditch the 250-nit brightness standard and get more 300-500-nit models, and the Acer Chromebook Spin 513 starts that off with a bang.
Somalytics
Out of sight
With the Playstation VR2 claiming our top gaming spot, we're picking a more experimental bit of VR tech for this slot. Somalytics has patented carbon nanotube sensors as thin as paper that can, among other things, track eye movements using electrical impulses at up to 1,000Hz and less than 3ms of latency. The PSVR 2 and Quest Pro will both use heavy, processor- and battery-draining cameras to track your eye and facial movements with much worse response time; with this Somalytics tech, you could make future VR headsets much lighter and more responsive.
Outside of VR, these sensors can also register 3D hand gestures as distinct as individual finger movements. Somalytics says it is designing this tech to control smart home tech using gesture controls, without having to vocalize a command. It's thin enough that it could easily be incorporated into AR glasses without adding to the weight or invading others' privacy.
Sengled Smart Health Monitoring bulb
Watching over you
Sengled makes some of the best smart light bulbs on the market, and even though these kinds of lights are capable of more than a typical light bulb — the vast majority rarely do much more than producing light. Sengled is attempting to push that envelope further with a new bulb it announced at CES 2022, called the Sengled Smart Health Monitoring Light. Yes, health monitoring from a light bulb. This is a wild idea, but it could be pretty awesome if it works.
The light bulb will have the ability to monitor sleep, track heart rate, body temperature, and more. Going even further, if you have multiple bulbs connected in a mesh network, hopefully communicating using the upcoming Matter standard, they can generate a virtual map for monitoring human behavior — like if someone falls. Even though the new light bulb won't launch until Q4 2022, it's exciting to see companies are working to find new ways to utilize technology to build additional functionality into something as mundane as a light bulb.
Sony PlayStation VR2
Get your head in the game
PlayStation VR has had a bumpy road since it was introduced in 2016, falling behind the likes of all-in-one systems like the Oculus Quest and more powerful products like the HTC Vive. With its reveal of PlayStation VR2 at CES, Sony hopes to get back into the game. PlayStation VR2 is being dubbed as the next generation of VR gaming on PS5, complete with eye tracking, an OLED display, and new PlayStation VR2 Sense controllers to fully immerse players in each experience. Sony's also backing it with a killer first-party lineup, headlined by Horizon Call of the Mountain, set in one of its most popular franchises. With PlayStation VR2, Sony has set its sights on dominating the console VR space.
TP-Link Archer AXE200 Omni
Speedy signals
Just about every networking company brought some Wi-Fi 6E news to CES but TP-Link managed to stand apart from the crowd with the surprisingly interesting Archer AXE200 Omni. The speed is great, tri-band with 6GHz support and blazing-fast 5GHz support for older devices, but its antennas stole the spotlight.
Higher frequency signals like 6GHz Wi-Fi have more trouble providing whole-home coverage so engineers have had to get creative with new antenna designs. TP-Link has gone one step further with new mechanical antennas that automatically adjust to provide the best possible coverage for your home as well as some of the best specs we've seen in a Wi-Fi 6E router.
Samsung QD-OLED TV
Eye-popping
Samsung is the world's largest TV manufacturer, and while its QLED TVs deliver in a lot of areas, they don't quite have the same picture quality as LG's OLEDs. Samsung is aiming to change that this year with its QD-OLED (quantum dot organic light-emitting diode) tech, basically merging the best that it has to offer with quantum dots — high brightness — with the infinite contrast and visual fidelity that you get with an OLED panel.
The current iteration of OLED panels use blue and yellow OLEDs to produce white pixels that are then passed through color filters to deliver the gamut of colors. With QD-OLED, Samsung is using blue OLEDs as the foundation and then quantum dots to convert those into red and green. LG has been the dominant manufacturer of OLED panels for the last five years, but with its QD-OLED tech, Samsung is throwing its hat in the ring.
The first Samsung TV featuring the QD-OLED panel will release later in the year, but for now, we know that it will have a 65-inch screen size, four HDMI 2.1 ports, up to a 144Hz refresh rate, and immersive audio. Sony is also using Samsung's QD-OLED tech in a TV that's releasing later this year.
Samsung Eco Remote
Smart sustainability
Samsung's new Eco Remote can slowly charge itself from your Wi-Fi network. Yes, your Wi-Fi network. It doesn't appear to be enough to fully power the remote, which still uses rechargeable batteries, but the company says it can harvest enough power from radio waves to maintain a charge which means it's not going to sit there and slowly drain the batteries like all of your other electronics do.
The remote can charge itself using a solar panel designed to be used indoors or out, wherever there is enough bright ambient light, and it has a "regular" USB C charging port, too like 2021's Eco Remote used. The difference is, of course, the ability to pull in bits of juice from your router.
We see faster charging every year, but this somehow seems … better. It's definitely more eco-friendly because you're running that Wi-Fi 24/7 anyway. Now you get a little extra from it. You'll find the new Eco Remote in the box of Samsung's 2022 high-end televisions once they arrive.
Get the Android Central Newsletter
Instant access to breaking news, the hottest reviews, great deals and helpful tips.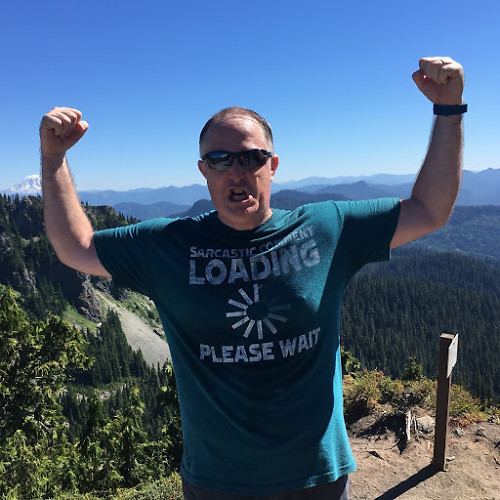 Jeramy is the Editor-in-Chief of Android Central. He is proud to help *Keep Austin Weird* and loves hiking in the hill country of central Texas with a breakfast taco in each hand. You can follow him on Twitter at @jeramyutgw.