Best Car Chargers for Galaxy S8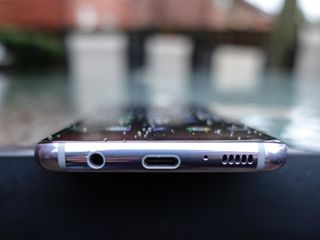 The Samsung Galaxy S8 is one of the most popular phones of 2017 and for good reason. Beyond it's beautiful design, it's packed with high-end specs, including a more efficient processor that helps extend the battery life of your device.
As efficient as the S8 battery is, it's always good to have chargers available at home, at work, and also in your car. The S8 supports Adaptive Fast Charging and Qualcomm's Quick Charge technologies, so you'll want a car charger that takes advantage of those features.
Here are some of the best options you should consider!
Samsung Adaptive Fast Car Charger
Why you can trust Android Central Our expert reviewers spend hours testing and comparing products and services so you can choose the best for you. Find out more about how we test.
If you're concerned with compatibility issues, you may want to consider this accessory from Samsung. This charger is a few years old — originally released alongside the Galaxy S6 — but if you're looking for something specifically for your Samsung phone, this is the way to go.
The single USB port is less than ideal if you've got multiple devices requiring charging or want to be able to offer your passenger a port to charge their phone as well. If that's a dealbreaker, Samsung also offers a dual-port car charge (opens in new tab), though it's twice the cost of the single-port charger. Either way, if you trust first-party accessories for your phones it's worth checking out something directly from Samsung.
Grab it for around $12 from Samsung.
See at Samsung (opens in new tab)
Anker PowerDrive 2
Anker is one of the most trusted brands when it comes time to charge your phone, and the PowerDrive 2 is one of the best car chargers you can buy, earning accolades from the Wirecutter as the best USB car charger you can buy.
The PowerDrive 2 sports two USB ports and while it doesn't support Qualcomm Quick Charge, it instead uses Anker's proprietary PowerIQ and VoltageBoost technologies to offer up to 4.8 amps or 2.4 amps per port, which both can be used to charge two devices simultaneously.
Available in your choice of black or white and backed by Anker's 18-month warranty, you can get the PowerDrive 2 for under $15 on Amazon.
See at Amazon (opens in new tab)
Tronsmart Dual USB Car Charger w/ Quick Charge 3.0
This car charger from Tronsmart includes a USB-C port that's Quick Charge 3.0 compatible. That means you'll need a USB-C to USB-C cable (opens in new tab) to take full advantage of the charging speeds.
This charger offers great compatibility as you'll be able to fast-charge your Galaxy S8 and other devices that use USB-C, while the included USB-A port allows you or your friends to also charge their older devices, too, although not at rapid charging speeds. But not you — you'll be charging in the fast lane with your Galaxy S8!
Tronsmart backs its product with a 18-month warranty and you can find it on Amazon for under $12.
See at Amazon (opens in new tab)
Aukey Flush Fit Dual Port Car Charger
A common problem with car chargers is the placement of the 12V socket or cigarette lighter within specific cars. Sometimes they're found on or tucked away below the dash or built into the center console armrest. Depending on its placement, you may not have a lot of space for a bulky car charger.
That's where the Aukey Flush Fit Dual Port Car Charger comes in. While it doesn't support Quick Charge for the speediest of charge times, it still pumps out 2.4 amps per port. Most importantly, it's small and subtle enough to sit flush in pretty much any car. If aesthetics are more important to you than maximized charge times, or you've struggled with bulkier car chargers in the past, give Aukey's Flush Fit Car Charger a try — available for under $10.
See at Amazon (opens in new tab)
How do you keep your GS8 charged on the go?
Do you use any of the car chargers on our list? We want to hear your opinions on them! Let us know in the comments below!
Get the Android Central Newsletter
Instant access to breaking news, the hottest reviews, great deals and helpful tips.
Marc Lagace was an Apps and Games Editor at Android Central between 2016 and 2020. You can reach out to him on Twitter [@spacelagace.
Any Qi chargers that work and don't overheat the phone while it's running GPS?

This! I see the iOttie HLCRIO132 on Amazon, but is this worth it? Can we get a review for those with a S8+? https://www.amazon.com/dp/B00UXS7958/_encoding=UTF8?coliid=I2HMV3T7KSEOY...

I use it with the regular S8. Unfortunately I do find that it gets hot when running Maps on Android Auto and often cuts off charging. Never had a problem with my Note5 though.

I have used both Anker and Aukey and they have worked well. Although I have used Qualcomm quick charge 3.0 certified versions of them, which is a better option for those with the s8, compared to the two Anker and Aukey listed above, IMO, as they aren't Qualcomm quick charge certified.

Yeah, anything that doesn't do Quick Charge 3.0 is not the best charger for an S8. Quick Charge 2.0 is okay but any Quick Charge 3.0 charger is better. I have music playing and the GPS going on trips, and those regular 12W chargers are barely going to keep up. I have a Quick Charge 2.0 charger from my last phone (LG G4) and it works fine, but a 3.0 charger would work better and keep the battery full, and charge it up quickly when the car was off. I wouldn't use anything less than that.

I went with this one, because it has a retractable cord: https://www.amazon.com/gp/product/B013E2CRDI/ref=oh_aui_search_detailpag...
I just had to put a lil USB-C adapter on the end of it it when i got my Note7/S8+. works great...still retracts completely every time!

I have the Tenergy 18W Quick charge 2.0 car charger (2015), and it does not work at all with the S8+. It worked excellently with the S6 and S7 edge. Only slow charge with the S8+ no matter what cable I use, including the original. If I try to use fast charge it will connect and disconnect rapidly every few seconds. Will have to look into one of the recommended here.

I use the mini one that Samsung recommends for the GS8. Works great.

I researched this well. I find this to be the best solution. Not cheap. But worth it to me. Anker Quick Charge 3.0 39W Dual USB Car Charger
https://www.amazon.com/gp/product/B01K9MQ8WW/?tag=hawk-future-20&ascsubt... Onite 2 PCS 6ft Type C to USB Charging Data Sync Coiled Cable
https://www.amazon.com/gp/product/B01N1JX1JM/?tag=hawk-future-20&ascsubt... Everything listed in this article can't compare. No offense but the article was supposed to list the best and some of them don't even support Qualcomm Quick Charge. Also from my research the S8 only has Quick Charge 2.0. The only reason I got a Quick Charge 3.0 is for future proofing and it was the most elegant small available. Quick Charge 3.0 charger is backwards compatible. The S8 supports both fast charging methods of Quick Charge 2.0 and USB C Power Delivery. The max it will charge at is about 15 Watts (5 volts at 3 amps).

Anker has better chargers than the one mentioned. They have a dual Port quick charger.