Best Accessories For Nexus 5X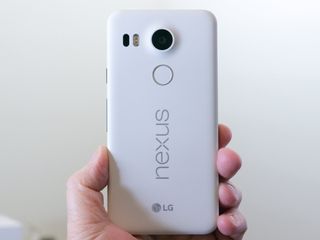 LG's Nexus 5X is a great phone that you can make even greater with the right accessories, and we are here to help you choose the right ones.
We have compiled a list of fantastic accessories to enhance your experience with your Nexus 5X.
Vinsic USB-C car charger
Why you can trust Android Central Our expert reviewers spend hours testing and comparing products and services so you can choose the best for you. Find out more about how we test.
If you find your Nexus 5X always crying out for more battery power due to an on-the-go lifestyle, you may want to consider picking up a Vinsic USB-C car charger.
Rated at 5V 3A output, you should be able to rapid charge your Nexus 5X, meaning your battery will get a significant boost during your daily commute. Plus, this charger features over-voltage protection and short-circuit protection.
The Vinsic charger has both a USB-A and USB-C port, allowing you to plug in two devices at once.
Anker USB-C to USB 3.0 Cable
If you have misplaced the cable that came with your Nexus 5X or you just want an extra one for your workplace, the Anker USB-C to USB 3.0 cable is a solid choice.
It's 3.3 feet long, which is a pretty standard size for a charging cable and it supports USB 3.0. Since the Nexus 5X supports USB 2.0 you will always get great transfer speed for data.
Cambond 6.6 foot USB-C to USB-C cable
If you find yourself in need of a longer charging cable for the Nexus 5X, or in need of a cable that's a little more durable, the Cambond 6.6-foot USB-C to USB-C cable is perfect for you.
It's rated for use with 2A wall chargers, meaning you should be able to rapidly charge your 5X in less time with the right charger. It's 6.6 feet long, which is double the length of the cable that ships with the Nexus, so you aren't tethered so close to the wall every time you plug in.
The cord is well-protected and features nylon fiber wrapped around the outside of the cable, which help prevent the wire from becoming frayed.
Anker USB-C to MicroUSB adapter (2 pack)
Although it seems that USB-C might become the preferred connection for phones in the future (because it is), you've probably got a lot of MicroUSB cables lying around. Good news! With the Anker USB-C to MicroUSB adapter, you don't have to let those old cords sit around collecting dust.
This simple adapter can be placed on the end of any MicroUSB cable to make it compatible with a USB-C port. The adapter is capable of receiving USB 2.0 transfer speeds and 2A charging speeds, so as long as your cable is up-to-snuff, this adapter won't feel any different than a standard USB-C cable.
iCarez tempered glass screen protector
Protecting your screen is important and getting an iCarez tempered glass screen protector can go a long way to making sure your phone lasts for the long haul.
This screen protector covers the entire screen and features a dry application method meant to prevent bubbling.
NXET USB-C charge dock
Keep your desk, counter, or nightstand looking neat and tidy, while charging your Nexus 5X with the NXET USB-C charge dock.
This dock will keep your Nexus completely accessible, making it super easy to swipe through the news of the day, check your calendar, or reply to messages all with one hand. The dock adjusts to three different viewing angles, which means you will always be comfortable when you are looking at it.
It's worth mentioning this dock won't allow you to charge your 5X rapidly; however, it's a good quality dock that still supports USB 2.0 transfer speeds for when you plug the dock into your computer.
Anker PowerCore+
If you find your Nexus 5X is always dying on you when you aren't around outlets of any kind, you may want to consider getting a Anker PowerCore+ power bank.
With a huge capacity of 20100 mAh, the Anker PowerCore+ can fully charge your Nexus 5X seven times and still have some juice left. It has two USB-A ports and a USB-C port allowing you to charge three devices at once, meaning all your favorite electronics will always be charged and ready to go.
While this is a great power bank, the cord that it comes with is not as high quality. We recommend using a better cable to ensure your devices are properly charged and protected from damage. The Cambond cable we mentioned earlier in this list would be a perfect choice.
Photos Live case
The Photos Live case is a case for your Nexus 5X that is as unique as you are. It's a one shell case that features a photo of your choosing, making it perfect for treasuring a precious moment, highlighting your favorite photo, or even using a unique print from your favorite artist.
The Photos Live case has a companion app you can download to turn your wallpaper into an entire slideshow, making it seem as though your case is integrated into your Home screen!
A cool case to make you the talk of the town, or a timeless gift for a close friend or loved one.
Ringke Fusion clear case
If you want a case that offers your Nexus 5X some protection while keeping the beautiful natural look of the phone, the Ringke Fusion case is perfect for you.
It's a one-piece TPU sleeve that fits the 5X snuggly and doesn't block the usage of any buttons or ports. It has a dust cover over the headphone jack, so you can rest easy knowing dirt will stay out of there.
It's a little thicker around the edges of the phone to protect the phone from falling damage, and it even comes with a screen protector, so it protects the entire phone.
UE Roll/UE Roll 2
The Ultimate Ears Roll is a mini Bluetooth speaker you can take with you wherever you go. It has a fantastic water-resistance rating, meaning you don't have to sing alone in the shower anymore. Plus, it also comes with a floating life preserver, meaning you can bring this speaker to a pool party and have it float along the surface.
The sound quality of this tiny guy is impressive, and you can pair two together for a stereo experience. Download the UE app to control playback so you can control it from afar.
UE has released the Roll 2, which includes all the features of the older model along with a few key improvements. The Roll 2 has better sound — both in volume and tone — while also increasing the Bluetooth range to 100 feet.
The Roll 2 costs about $99; however, you can find the original Roll on sale, and it could be worth keeping an eye on the price as time goes on.
To some people, the value of the upgraded UE Roll 2 is offset by the potential savings of the original Roll. We have links to both versions below, so you can decide between the new and the old.
Be an expert in 5 minutes
Get the latest news from Android Central, your trusted companion in the world of Android