AT&T confirms deal with Crown Castle to sell and lease cell towers for $4.85 billion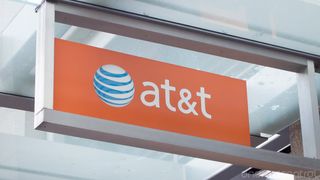 Following up on rumors that AT&T would sell off some of its cell tower holdings for up to $5 billion, the carrier has confirmed it has entered a deal with tower operator Crown Castle for the towers. The deal will see AT&T lease the rights to operate about 9,100 cell towers in the U.S. to Crown Castle, and sell another 600 towers outright to the company. The deal totals $4.85 billion in up-front cash to AT&T, which gives Crown Castle exclusive rights to the towers.
The average lease term for the towers is 28 years, and as the leases expire Crown Castle will have the option to purchase the towers for another $4.2 billion. The deal won't reduce AT&T's coverage or network quality at all, however. The carrier will sublease capacity back from Crown Castle for a minimum of 10 years at the rate of $1,900 per month per site, with rent increasing by 2 percent per year.
The end result for AT&T is a big infusion of cash that can be used for other endeavors, while not effecting the end user's network performance. It also gives AT&T the ability to expand its network in the future by simply leasing additional capacity from Crown Castle on the very towers they sold. The deal should be finalized by the end of 2013.
Source: AT&T (opens in new tab)
Android Central Newsletter
Get instant access to breaking news, the hottest reviews, great deals and helpful tips
Andrew was an Executive Editor, U.S. at Android Central between 2012 and 2020.
Now only if they charged less for their services Posted via Android Central App

Yea just like Verizon Posted via Android Central App

Now att can pocket all that money while continuing to nickel and dime their customers just like Verizon.

It'll be interesting to see how they burn through this money. Posted via Android Central App using an LG G2.

I wonder if the deal includes Crown adding AT&T cells on towers that they own/manage in areas AT&T doesn't cover? I guess it would be too much to ask to see an actual improvement in service for the end user out of this.

AT&T has always had the ability to add to existing crown towers just like all carriers do. Whether they do or not is simply up to the carrier. This deal is probably good for consumers though because traditionally the carriers owning the assets is problematic as the carriers tend to reserve space and such on the towers that they may never use and thus prevent other carriers from jumping on. Having other entities manage that means they all get treated fairly... PG

Genius Posted via Android Central App on a Nexus 4 running CM10.1.3

Straight Talk can go directly to Crown now I would think. Unless of course there are MVNO clauses. If there are no MVNO prohibitions I wonder if we'll start looking like Europe with more prepaid options.

I believe this is just a property deal, AT&T didn't sell its network. Cell towers are valuable property because you can only build so many. People don't want ugly cell towers in their back yards, so if you have a tower already, you're ahead of the game. Posted via Android Central App

This. Crown owns the property and towers, not the actual antennas. Posted via Android Central App

The post mentions AT&T subleasing capacity as needed from Crown. That sounds like more than just the land and the tower itself. Sounds to me like they're selling and leasing back the whole shebang.

Yes this deal is ground and towers only and doesn't include the equipment on the ground or tower. PG

Where you said "effecting," it should say "affecting." Affecting means having an impact on something. Effecting means to cause something to happen. Posted via Android Central App
Android Central Newsletter
Get instant access to breaking news, the hottest reviews, great deals and helpful tips
Thank you for signing up to Android Central. You will receive a verification email shortly.
There was a problem. Please refresh the page and try again.