Arlo Pro 3 vs. Arlo Ultra: Which should you buy?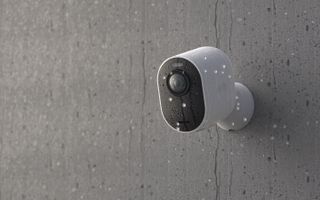 (Image credit: Arlo)
Arlo Ultra
The Arlo Ultra system packs in all the features you'd expect from the company's best security camera. 4K UHD video, dual-microphone noise cancellation, a wider field of view, and a broader temperature range make for a mighty home surveillance device.
Arlo Ultra
Better image sensors and resolution
Dual-microphone array
Wider field of view
Double-motion detectors
Year-long Arlo Smart subscription included
Most expensive Arlo security camera
Can only use with included Arlo hub
Arlo Pro 3
While it may not have the highest-end specs, this camera system is still impressive. It can record in 2K HDR, which is more than enough for most people, and it has similar if scaled-back capabilities to the Arlo Ultra.
Arlo Pro 3
Less expensive than Ultra
Compatible with more Arlo hubs
Three-month Arlo Smart subscription included
Lower quality sensors and resolution
Less free cloud storage than the Ultra
When comparing Arlo Pro 3 vs. Arlo Ultra, two security camera systems with the words "Ultra" and "Pro" in the product names, you expect premium features for a premium price. So what separates these top-tier devices, and why should you care? Either way, you'll be getting a camera system that is more than capable of providing all the detail you need to watch over your home.
Arlo Pro 3 vs. Arlo Ultra: The best of Arlo
Both of these camera systems have impressive specs, but what's interesting to me is how far the Ultra is ahead of the Pro 3 in certain areas. Will those advantages ultimately matter to you? Let's tale a look before we decide.
Swipe to scroll horizontally
Header Cell - Column 0

Arlo Ultra
Arlo Pro 3
Power Source
Battery
(can power/charge over cable)
3-6 months
3.5 hour charge time
Battery
(can power/charge over cable)
3-6 months
3.5 hour charge time
Wireless
Yes
Yes
Image Sensor
8mp
1/2 inch
4mp
1/3 inch
Resolution
4K with HDR at 2160 p
2K with HDR at 1440p
Video Modes
4K, 1080p, 72op
2K, 1080p, 720p
24/7 Recording
Yes
Yes
2-Way Audio
Yes
Yes
Noise Cancellation
Dual-microphone array
Noise and wind cancellation
Single microphone
Noise and echo cancellation
Field of View
180-degree
160-degree
Night Vision
Yes (color)
Yes (color)
Integrated Spotlight
Yes
Yes
Alerts
Motion and Sound
Motion and Sound
Motion Detection
Double motion detectors
150-degree horizontal
Single motion detector
130-degree horizontal
Indoor/Outdoor Use
Yes
Yes
Networking
Wi-Fi 802.11 b/g/n/ac
Bluetooth Low Energy 4.2
Wi-Fi 802.11 b/g/n
Weather Resistance
Yes (IP65)
-4 to 140 F
Yes (IP65)
-4 to 113 F
Smart Assistants
Amazon Alexa and Google Assistant
Amazon Alexa and Google Assistant
Local Storage
Yes (up to 2TB through the hub)
Yes (up to 2TB through the hub)
Arlo Hub Compatability
VMB5000 (included)
VMB4540 (included)
Also compatible with VMB4000, VMB 500, and VMB5000
Free Cloud Storage
One year Arlo Smart Premier subcription
(after trial requires paid subscription)
Three month Arlo Smart subscription
(after trial requires paid subscription)
Subscription Options
From $3/month (up to 30 days)
To access higher resolution clips requires subscription.
From $3/month (up to 30 days)
Arlo Pro 3 vs. Arlo Ultra: For the Pros
I've said this many times, but it can be tricky telling these high-end Arlo camera systems apart from one another. They're all white, pill-shaped boxes with black cameras, lights, and some sort of microphone array. If you lined up a bunch of the Ultras and Pro series cameras, you might not know which is which. The company is nothing if not consistent in its design!
If you're looking for an excellent high-end security camera system for your home, the Pro 3 should tick most of your boxes. It's weatherproof with an IP65 rating, which means it's suitable for the indoors. You get high-resolution images at 2K / 1440p, and it features a noise-canceling microphone so you can clearly hear who is around your house and carry on a two-way conversation with them.
Arlo cameras are typically available in bundles of two to four devices, paired with an Arlo hub/base station. For this comparison, I chose to match up the two camera packages so that we were looking at apples to apples. What's interesting is that if you already have an Arlo hub/base station, the Pro 3 might be compatible with it. These cameras can work with several different Arlo hubs, as opposed to the Ultra, which only works with the hub it ships with.
Arlo Pro 3 vs. Arlo Ultra: The age of Ultra
Looking at the spec table and the Pro 3 section above, you might be wondering why you should continue reading. It seems like the Pro 3 has everything you need to keep a watchful eye over your home, and you know what? You're right! The Pro 3 is an excellent camera system, but it's bested by the Ultra in several key areas.
The first area is the camera quality. The Ultra is capable of recording 4K video at 2160p and has an 8MP camera compared to 4MP on the Pro 3. Plus, the sensor is slightly bigger. Both cameras are capable of two-way audio and both feature noise cancellation, but the Ultra uses two microphones for improved noise cancellation instead of one for the Pro 3. The Ultra has a wider field of view (180 vs. 160 degrees), and its motion-detection capabilities are better with two separate detectors scanning a 150-degree horizontal range compared to a single detector at a 130-degree horizontal range.
The second area is video storage. Both camera systems are capable of storing up to 2TB of video locally via the hub/base station, and both come with a set amount of free Arlo Smart cloud storage. The difference is, the Ultra comes with a full year of free cloud storage, whereas the Pro 3 only gets three months. The one downside to Arlo's subscription plans is that with the 4K recordings on the Ultra, you'll need to pay for your subscription after the year is up to access your higher resolution recordings from the cloud.
What's left? How about the price? Of course, the highest-end model has the best specs, but that typically comes at a cost. It's true that the Ultra is more expensive than the Pro 3, but not by as much as you'd think. The two-camera configuration I looked at runs a little over $100 more for the Ultra than the Pro 3. That may be enough of a deterrent for many, but for those who want the best of the best, it probably won't hold them back.
Arlo Pro 3 vs. Arlo Ultra: Which should you buy?
If you made it this far, you can tell that I'd recommend the Ultra over the Pro 3. Both camera systems are fantastic, and either would serve most folks exceptionally well. It just seems to me that if you're comparing the most premium devices from Arlo, that high-end details matter to you. Since the systems are priced competitively, that seals my decision to recommend the Ultra as Arlo's best available security camera.
Top shelf specs
Truly professional grade
The features of the Arlo Ultra border on overkill for most, but that's precisely what security-obsessed consumers are looking for.
More than good enough
Pro-sumer cameras
The Pro 3 features a built-in spotlight, 2K HDR recording, and color night vision, which makes it ideal for most homes.
Sign up for Black Friday email alerts!
Get the hottest deals available in your inbox plus news, reviews, opinion, analysis and more from the Android Central team.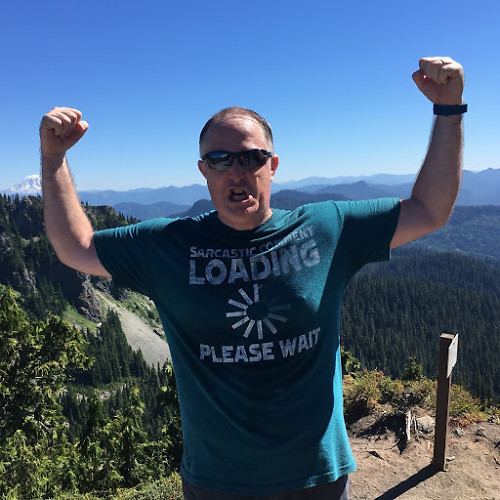 Jeramy was the Editor-in-Chief of Android Central. He is proud to help *Keep Austin Weird* and loves hiking in the hill country of central Texas with a breakfast taco in each hand.