Android Central's Best of E3 2018 Awards!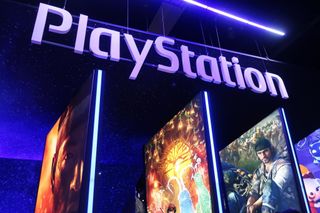 There are no trade shows quite like E3 in the world today. It's a place where fans and press alike get the opportunity to play brand new games long before they are announced, as well as enjoy an in-depth look into what the big game companies have planned for the next year and change. This event is historically seen as a fight between Nintendo, Microsoft, and Sony to see which company can wow players with the best presentation, and while it's clear Sony is ending E3 with more than a few unanswered questions regarding crossplay experiences the list of upcoming games was nothing short of a spectacle.
Here's a look at what we thought were the best things to come from E3 2018 for PlayStation 4 fans!
Kingdom Hearts 3
This game has been nearly 15 years in the making, and after everything we've seen leading up to E3, the hype is well-deserved. Square Enix and Disney have once again come together to bring us a magical game that brings all your favorite Disney and Pixar characters, worlds, and stories under one roof.
Kingdom Hearts 3 will feature iconic characters from franchises like Frozen, Toy Story, The Lion King, Pirates of the Caribbean, Monsters Inc, Wreck-It Ralph, and a lot more. It also features a main cast consisting of Disney staples like Goofy, Donald Duck, and, of course, Mickey Mouse. They're all rolling with a young boy named Sora to try and drive an evil force known as the Darkness from their world.
You'll help characters fight back against the malevolent forces at work with some unique and flashy abilities at your disposal. You haven't seen the proper dispelling of evil until you've seen an enemy get rocked by the tag team of Woody and Buzz Lightyear.
If we know Square Enix, we know they're going to make sure they get everything about this game right, and there's nothing we've seen to date that threatens those expectations.
Kingdom Hearts 3: Everything you need to know!
Marvel's Spider-Man
Anyone who has played a Spider-Man game, mainly when Activision still made them, will know just how badly we've needed this. Insomniac's take on the franchise is the most ambitious yet, and it's looking like the game we've always wanted.
Exclusive to PlayStation 4, Marvel's Spider-Man aims to get all things Peter Parker right, whether that's slinging and swinging with your spider webs, punching cheesy villains in the face (Rhino, Vulture, Scorpio, Martin Li, Taskmaster, and Mr. Negative, just to name a few), or romancing the lovely Mary Jane Watson. You'll also be collecting all of the cool looking Spider-Man suits you've dreamed about wearing as a kid, as well as tapping into your photogenic side with a deep photo mode that the Daily Bugle would love to get their hands on.
Insomniac's knack for fluid motion and combat certainly shines through here, and a fully original story with tons of classic Spidey villains to fight makes this one a must-have.
Marvel's Spider-Man: Everything you need to know!
The Last of Us Part II
The sequel to 2013's Game of the Year is on its way. The Last of Us Part II reintroduces us to series mainstays Joel and Ellie, only this time you're playing as the cute little girl who's not so cute and little anymore. (And Joel is way over the hill by now, too.)
It's five full years after the events of the original game which saw the conclusion to a story about a deadly viral outbreak that turned everyone around you into cannibalistic freaks. This time, you'll follow a more mature Ellie who has developed a bit of a mean streak and, judging by the new gameplay shown off at E3 2018, some insane combat skills. We don't know who she's been training with all this time, but not even Joel could do some of the things she was doing in that trailer.
Last Of Us Part II is much darker than the original, and we're not talking about your brightness levels. Characters are gruesome, cruel, and ruthless. They'll cut your gut open and eat your innards if they could get their hands on you. As Ellie, you just can't let them, and she'll have all the tools she needs to make sure of that.
Expect Last of Us Part II to offer a crafty blend of riveting storytelling, lush visuals, and insanely fun gameplay. The Last of Us Part II is looking gorgeous as ever, and the level of polish we've seen this early on is a true testament to Naughty Dog's unmatchable development prowess.
The Last of Us Part II: Everything you need to know!
Beat Saber
Rock Band meets Star Wars. Sound like a fun time to you? If you aren't sure, we're here to tell you that it's an extremely fun time. You'll get a workout, jam out to some tunes, and feel like an utter boss as you cut away at seemingly endless streams of music boxes.
Beat Saber is already available for PC-based VR systems, and thanks to Sony's heavy focus on VR gaming it'll also soon be on its way to the PlayStation VR. If you didn't already find something to get you into VR, we'd bet this is it.
Beat Saber: Everything you need to know
The Awesome Adventures of Captain Spirit
Sometimes we need a break from all the guns, swords, and blood. That's why we instantly fell in love with The Awesome Adventures of Captain Spirit. The game is a self-contained adventure set within the Life is Strange universe. It's actually supposed to be a teaser, of sorts, for Life is Strange 2, with the game said to house secrets and clues regarding the upcoming sequel.
You play as Chris, a 10-year-old boy who has dreams of being a superhero. Something, erm, strange happens and he gets a chance to live out his dreams.
Most exciting of all, perhaps, is that the game is 100% free. There are no extra episodes to purchase after the first one or any of those shenanigans. The decisions you make in Captain Spirit will have implications for Life is Strange 2, so that's cool. This makes it sound more like an advertising tool than anything, but it's the exact kind of advertising we love. And you won't have long to wait for your chance to play it as the game will launch June 26th.
What was your favorite game at E3 2018?
There were tons of great PS4 games to behold at E3 2018. We haven't even scratched the surface, with games like Ghosts of Tsushima, Control, Fallout 76, and more being shown that couldn't mention here. Take a look at all the PS4 games that were announced or shown at E3 2018 and let us know which ones you'll be picking up once they finally arrive.
Every PlayStation 4 game announced at E3 2018
Get the Android Central Newsletter
Instant access to breaking news, the hottest reviews, great deals and helpful tips.