Android 8.0 Oreo is now rolling out to the Sony Xperia XZ Premium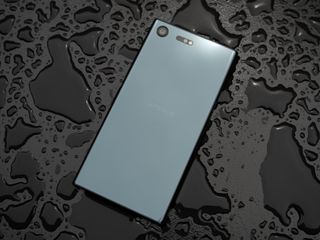 Sony doesn't have the biggest presence in the mobile landscape these days, but despite this, the company has recently been killing things in regards to timely software updates. The Xperia XZ1 and XZ1 Compact were the first phones to be announced with Android 8.0 Oreo out of the box, and shortly after their unveiling, Sony released a fairly extensive list of all the devices it would be updating to Oreo down the road.
It was recently announced that the Xperia XZ Premium will be the first Sony phone to be updated to Android Oreo, and the new software is officially rolling out starting today, October 23.
The update from Nougat to Oreo is already substantial, including goodies such as picture-in-picture, adaptive notification dots, redesigned app shortcuts, and plenty more. You'll certainly get all of these additions when you update your XZ Premium to Oreo, but Sony isn't stopping there.
One of the most impressive features of the XZ1 and XZ1 Compact is 3D Creator – a tool that allows you to create 3D models of your face, body, or other objects to either share on social media or bring to the real world if you have a 3D printer. You won't find anything like this on non-Sony phones right now, and while it may not be everyone's cup of tea, the end results that it kicks out are pretty incredible.
Along with 3D Creator, the Oreo update will also include Predictive Capture and Autofocus Burst for the camera and improved audio quality thanks to "tuning-improvements" that have been made to the front-facing speakers.
Sony Xperia XZ Premium review: $799 of lust ... and disappointment
Joe Maring was a Senior Editor for Android Central between 2017 and 2021. You can reach him on Twitter at @JoeMaring1.
I was surprised to receive 7.1.1 update on my Xperia Z4 tablet today. It came with 🍭 two years ago. Sony has really stepped up their game.

I'm surprised you only received that update today. I received that on my Sony z4 tablet a few months ago. I received the 1st September security patch a few weeks ago also.

They do a pretty good job.honestly even to older devices

Why the f*ck doesn't my Nexus 6P have it???

Perhaps you should check for updates?

Perhaps I already did? Don't assume I'm an idiot like you.

Yep....my 6P still sitting on Nougat.... SMH....

Sony, you're doing a dang good job so far. Please keep it up.

Only a few people notice this. But Sony have stepped up their game this could be the 3rd in a row...
Despite not being so much in the limelight
They exhibit some appreciable bit of transparency on which devices they'll support and update and they do their best to deliver.
The same you'll find on their official website well put...
BRAVO SONY....
hopefully with all the Japanese goodness therein, you'll rise again...
No sammy,Huawei or LG does this...

I agree and it's things like that that took me back to a sony phone and cant wait to get it on my xz premium now

Anyone with the dual SIM variant get the update yet? Not sure if I'll have to wait longer because of that

I'm still waiting on my update.

I manually flashed the Malaysian firmware, it's super easy and provides me the fingerprint functionality.

I received mine from Amazon yesterday, and as soon as I booted up I got the update. I'm seriously impressed...thought it would be later.

Does this update add the camera improvements seen on the XZ1?

I can't tell the difference with performance but battery life has been great. I left the phone unplugged overnight and it was still at 100% in the morning.

What this post doesn't mention is that the Oreo update for the XZ premium comes with a camera app update as well. There is an option now to fix camera lens distortion in the settings. This feature will be brought to the XZ1 and the XZ1 compact in November.

Loving my XZ premium more and more everyday ⬇️❤️❤️
Android Central Newsletter
Get the best of Android Central in in your inbox, every day!
Thank you for signing up to Android Central. You will receive a verification email shortly.
There was a problem. Please refresh the page and try again.