Amazon is offering a discount of up to 73% on SanDisk memory for one day only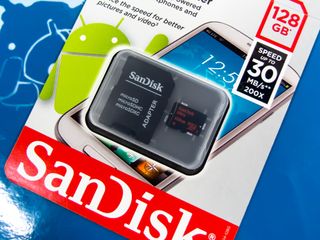 To help store all the media in the world, Amazon's Gold Box deal of the day is currently offering discounts across a number of SanDisk products, including memory cards and USB flash drives.
Here are a few highlights from today's deal:
See the Amazon website for more SanDisk products that are on offer today.
Source: Amazon (opens in new tab)
Have you listened to this week's Android Central Podcast?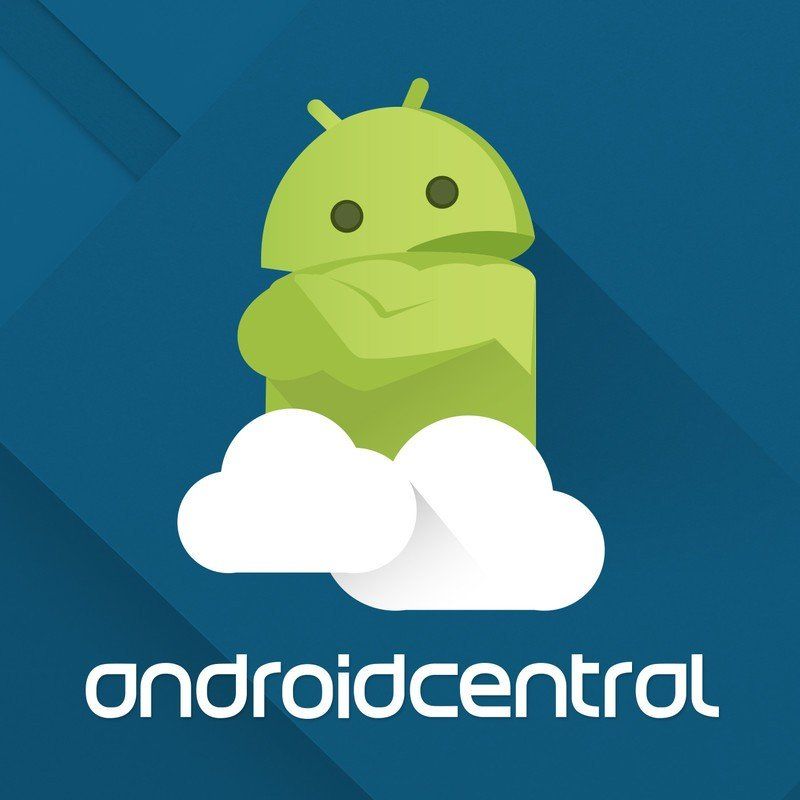 Every week, the Android Central Podcast brings you the latest tech news, analysis and hot takes, with familiar co-hosts and special guests.
What about the 128 since you guys have it in the picture............ Posted via the Android Central App

I've had the 128 in my Amazon queue for the past few months and it only went down $10 (from $99 to $89), lol. I'll wait a lil longer, no rush.

Hah. Same here. I put the 128GB Sandisk card in my Amazon "buy later" cart the day it was available (for $99). I'm waiting for it to go on sale for around $50 before upgrading from my almost-full 64GB Sandisk (that I bought for $60 2.5 years ago)

Hint: click the source link, there's a reason it's there Posted from my Droid Turbo, Kelly and Ozone

For the 128gb card?!?! Where????

$90 for the 128GB isn't much of a sale compared to the rest. Only $9 off of it's regular $99 price.

You should consider the Lexar 128GB. It's 95MB/s vs the 48MB/s with the SanDisk and only $20 more

Isn't that the read speed? how fast is write?

Reviews say about 35-45 Write speed as opposed to 12-35 for the SanDisk

$30 price difference tho... I ordered the Sandisk 128GB (new version), I hope the speed is near the high end of that range. For reference, I just tested my current card (the older 128GB Sandisk) with the SDCard app and got 15.4 MB/s writing speed, 97.8 MB/s reading.

$89.99. Click the Amazon link at the end of the article.

$89.99 Posted via the Android Central App

Well, this one shows 31% off: http://www.amazon.com/SanDisk-Memory-Adapter--SDSDQUAN-128G-G4A-Version/... The headline mentions "up to 73% off".

I'm pretty sure that 31% fits within the "up to 73%" range, but feel free to double check my math. Posted from my Droid Turbo, Kelly and Ozone

Yeh I just bought the exact 64 GB for 29.99 on Amazon so it is a little cheaper than regular pricing, not much.

Just bought the 64gb with SD adapter 7 days ago for 32 bucks. Now down to 25. Wonder if its worth trying to return to save 7 bucks. Seems Sandisk memory pricing is quite variable.

holding out for Samsung 64GB PRO Class 10 Micro SDXC up to 90MB/s with Adapter (MB-MG64DA/AM)

Lexar has 128 GB with up to 95MB/s at $119 (it says 25% off normal price).. Even comes with USB 3.0 adapter to ensure maximum data speed with a PC. http://www.amazon.com/dp/B00O1M21H8/ref=psdc_3015433011_t1_B00IVPU88U?ta...

I got the Samsung 64GB for $36.69 shipped back on Black Friday. It was a steal. Toss it on your Amazon wish list and keep an eye on the price.

I bought a Sony one same size[also on BF] for less than $30 free shipping, though I had to wait a bit for being "in stock". Use it in my Xperia Z3 works like a charm

Question: Is it common for transfer speeds to a microSD to be much slower than internal memory? I am using the 64gb Sandisk in the ad in a Z3 and it seems to be twice as slow (or worse) when I transferred stuff to my Nexus 4 or N7-13 with the same cable and file sizes.

Yes, it is common. SD cards are not exactly speed demons for sure, but once the data is there you won't have any issues.

That's exactly what I'm doing.
I thought I bought it for $30 once but then I realized I didn't order the micro.
Kept it anyway for when I get a DSLR.

Every single Sandisk memory card I have used from SmartMedia to CF to Micro SD has never failed me. Another 64 GB for my daughter's new Windows device couldn't hurt.. I already have a 128 GB in my phone.

FYI Canadians it SHIPS TO CANADA! Confirmed!

I've the 128gb since day one but wanted one for my wife. i'll waiting a while longer for the price to drop.

Thanks just ordered the 128gb version.

Got my SanDisk class 10 64gb card for 19.99 and free shipping black friday and loving it. Posted via Note Edge

Ouch. $8.23 in shipping on a 9.99 card. Posted via the Android Central App

Right? And you know they'll stick in it a padded envelope and send it standard post for less than a buck. My Amazon Prime membership pays for itself year after year for friends and family.

Heh, they will still stick it in a padded envenope and send it via USPS. You'll get it in 2 days if you have Prime, but I'm not happy with most things going through USPS post office, only because I get my mail around 5pm vs 1pm for UPS delivery.

No kidding! Just saw that. Turned my 12.99 32gb card into a $21.25 card. Not so much of a bargain when that's the case, is it? :/

Almost 9 dollars shipping in the US for a micro sd card... I'll get mine from newegg instead.

No need. Adorama is having the same sale with free shipping and no tax for most. https://www.androidcentral.com/e?link=https2F2Fc...

Thank you. Just ordered the 64GB from there!

Well, at least for the 32 gig, it's not worth it. With tax and over 8 bucks shipping, it comes out to over the price of a 32 gig from thw ones on sale at best buy. Might as well go down there and pick one up. At least you won't have to wait a week for it to get to you. Posted via my Note 4

I've had the 64GB Pony drive in my Note 3 for 9 months....love it. It did cost me about $50 with taxes. It is only about 50% full.

Been rocking the san disk 128gb since early December loving it. Posted via the Android Central App

And my GS3 is happy with the 32GB class 4 card it's been using. Posted via my Rooted Sprint GS3 FreedomPop(MVNO) (Rooted Sprint LG G2
(Stock "Contest Won - Sprint Galaxy Note 4"
(Stock Galaxy Note Pro 12.2
(Stock Tmobile Galaxy Note 3

>"Amazon is offering a discount of up to 73% on SanDisk memory" Storage, not memory.

I won't buy a 128 until it goes to like 50$ lol.... Never Posted via the Android Central App

I got mine from B&H - NO TAX - touche!
And same price...
Android Central Newsletter
Get the best of Android Central in in your inbox, every day!
Thank you for signing up to Android Central. You will receive a verification email shortly.
There was a problem. Please refresh the page and try again.