How to catch all 100 Bugsnax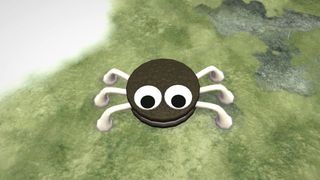 (Image credit: Android Central)
There are 100 Bugsnax for you to collect as you wander around the different sections of Snaktooth Island and try to unravel its mysteries. Most Bugsnax can be caught using a variety of methods. We've listed the easiest catching methods that we discovered while playing. Bugsnax are listed by their location along with what they love, hate, and fear.
Without further ado, here's how to catch all 100 Bugsnax.
Alphabetical List of all Bugsnax
There are 100 different Bugsnax to catch as you make your way through Snaktooth Island. However, most species can only be found in specific locations.
Aggroll (Frosted Peak)
Baby Cakelegs (Frosted Peak)
Baja Tacroach (Simmering Sands)
Banopper (Frosted Peaks)
BBQ Bunger (Scorched Gorge)
Big Bopsicle (Sugarpine Woods)
Black Lollive (Sizzlin' Sands)
Black Razzby (Sizzlin' Sands)
Bombino (Sizzlin' Sands)
Bopsicle (Sugarpine Woods)
Bunger (Garden Grove)
Buffalocust (Sizzlin' Sands)
Caramel Poptick (Flavor Falls)
Charmallow (Sugarpine Woods)
Cheepoof (Scorched Gorge)
Cheery (Frosted Peak)
Cheezer (Sizzlin' Sands)
Chillynilly (Frosted Peak)
Chippie (Frosted Peak)
Cinnasnail (Sugarpine Woods)
Cobhopper (Garden Grove)
Crapple (Simmering Sands)
Crispy Snakpod (Garden Grove)
Crystal Sweetiefly (Scorched Gorge)
Daddy Cakelegs (Frosted Peaks)
Dr Sodie (Garden Grove)
Eggler (Sizzlin' Sands)
Flamin' Cheepoof (Boiling Bay)
Flapjackarak (Sizzlin' Sands)
Flutterjam (Frosted Peak)
Fryder (Garden Grove)
Fruity Snakpod (Boiing Bay)
Golden Kweeble (Boiling Bay)
Grapeskeeto (Boiling Bay)
Greater Cocomite (Boiling Bay)
Green Crapple (Boiling Bay)
Green Grapeskeeto (Simmering Sands)
Green Lollive (Flavor Falls)
Green Peelbug (Scorched Gorge)
Grumpy Snakpod (Simmering Sands)
Hunnabee (Sugarpine Woods)
Incherrito (Sizzlin' Sands)
Inchwrap (Flavor Falls)
Instabug (Frosted Peak)
Kweeble (Simmering Sands)
Kwookie (Sugarpine Woods)
La Sodieux (Boiling Bay)
Lesser Cocomite (Boiling Bay)
Loaded Spuddy (Sizzlin' Sands)
Lovely Sweetiefly (Simmering Sands)
Mama Mewon (Flavor Falls)
Meaty Snakpod (Sizzlin' Sands)
Megamaki (Boiling Bay)
Melty Snakpod (Frosted Peak)
Minimak (Boiling Bay)
Mothza Supreme (Sizzlin' Sands)
Mt Sodie (Frosted Peak)
Noodler (Boiling Bay)
Nutty Snakpod (Sugarpine Woods)
Orange Peelbug (Simmering Springs)
Paletoss (Boiling Bay)
Paletoss Grande (Boiling Bay)
Pineantula (Simmering Sands)
Pinkle (Flavor Falls)
Poptick (Scorched Gorge)
Preying Picantis (Sizzlin' Sands)
Puffy Snakpod (Scorched Gorge)
Rainbow Sweetiefly (Sugarpine Woods)
Red Banopper (Boiling Bay)
Ribblepede (Scorched Gorge)
Rootle (Garden Grove)
Ruby Peelbug (Flavor Falls)
Sandopede (Flavor Falls)
Scoopy (Frosted Peak)
Scoopy Banoopy (Frosted Peak)
Scorpenyo (Scorched Gorge)
Scorpepper (Sizzlin' Sands)
Sherbie (Boiling Bay)
Shishkabug (Garden Grove)
Shy Weenyworm (Scorched Gorge)
Snaquiri (Simmering Sands)
Sodie D (Sizzlin' Sands)
Sprinklepede (Sugarpine Woods)
Spuddy (Scorched Gorge)
Stewdler (Frosted Peak)
Strabby (Flavor Falls)
Sub Sandopede (Flavor Falls)
Sweet Fryder (Scorched Gorge)
Sweetiefly (Garden Grove)
Tacroach (Sizzlin' Sands)
Tropicabug (Simmering Sands)
Twisty Snakpod (Flavor Falls)
Waffstackarak ( Simmering Sands)
Wee Mewon (Flavor Falls)
Weenyworm (Garden Grove)
White Cheepoof (Scorched Gorge)
White Rootle (Flavor Falls)
White Strabby (Garden Grove)
Yellow Peelbug (Sugarpine Woods)
Get the Android Central Newsletter
Instant access to breaking news, the hottest reviews, great deals and helpful tips.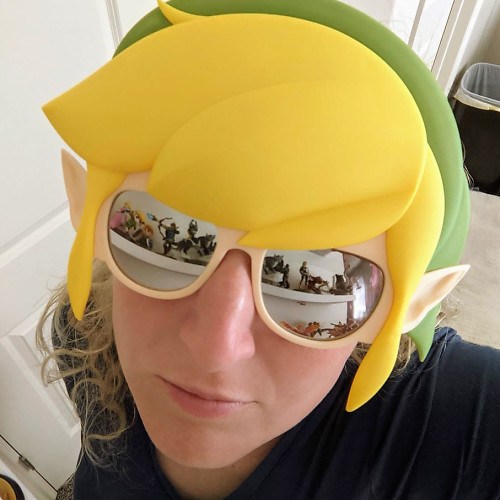 Rebecca Spear is a staff writer for Android Central who loves following the latest tech, drawing with her Wacom, and playing video games. You can find her posting about her pets, art, and video game preferences on Twitter @rrspear.