Best Samsung Galaxy S23 Ultra screen protectors 2023
Save your phone's face with a dependable screen guard.
The S23 Ultra is one of those uber-premium phones that oozes elegance. Just one look at that delightful 6.8-inch Dynamic AMOLED 2X display and you know it's the best screen that any smartphone can have today. While the size makes it an absolute pleasure to use your Samsung flagship, it also makes it more prone to drops.
Replacing a display is both expensive and tedious. Naturally, you don't want to damage your precious Galaxy S23 Ultra's display. You need to get one of the best Samsung Galaxy S23 Ultra screen protectors to hold cracks, shatters, bumps, and scratches as bay.
Keep your phone in mint condition with the best S23 Ultra screen protectors
Why you can trust Android Central Our expert reviewers spend hours testing and comparing products and services so you can choose the best for you. Find out more about how we test.
Staff pick
Whitestone Dome Glass Screen Protector for Samsung Galaxy S23 Ultra (2-Pack)
Locked and loaded
The Whitestone Dome Glass Screen Protector uses a liquid adhesive to latch onto your Galaxy S23 Ultra's display. This hardy glass screen protector needs to be cured with the included UV light and then it doesn't budge. The box also includes an alignment tool to ensure the perfect placement.
Armor Suit MilitaryShield Clear Film for S23 Ultra
Made in the U.S.A
The all-American Armor Suit MilitaryShield Clear Film is a high-quality TPU film for the Samsung Galaxy S23 Ultra. You get two protective pieces in the box along with helpful add-ons such as a microfiber cloth, cleaning spray, and a squeegee. Armor Suit provides a lifetime warranty for its screen guards.
letosan Samsung Galaxy S23 Ultra Glass Screen Protector (2+2 Pack)
Value buy
This four-pack touts excellent value for money, giving you four protective pieces of tempered glass all in one set. There are two tempered glass screen protectors for the display and two more for the S23 Ultra's cameras. The glass features 9H hardness and repels liquids such as oil and water.
Milomdoi S23 Ultra Screen Protector Tempered Glass (2+3 Pack)
Cream of the crop
Milomdoi leaves no man behind. This comprehensive package includes an incredibly helpful installation frame, phone wipes, two tempered glass screen protectors, and three camera lens protectors for your beastly S23 Ultra. The glass is durable and curved to fit the phone's sides perfectly.
UniqueMe Samsung Galaxy S23 Ultra Flexible TPU (2+2+1 Pack)
Bargain multipack
UniqueMe's flexible TPU films have self-healing properties, so they can recover from tiny scratches. You get two case-friendly films to cover the S23 Ultra's display, as well as an installation tool and two protectors for the camera lenses on the back.
LK Samsung Galaxy S23 Ultra Soft TPU Film (2+2 Pack)
Self-healing protector
Not a fan of glass? Try this TPU film for size. The LK Samsung Galaxy S23 Ultra Soft TPU Film is flexible so it easily covers the curved sides of the S23 Ultra. It is also capable of self-healing little scratches. You get two camera lens protectors in addition to the screen guards for your coin.
IMBZBK UV Glass for Samsung Galaxy S23 Ultra (4+4 Pack)
Tried and tested
IMBZBK ranked among our top screen guards for the S22 Ultra and we're including it here for the S23 Ultra as well. This IMBZBK UV Glass includes four sets of sturdy tempered glass units, four lens protectors, and several installation tools including a UV curing light and alignment frame.
AACL Samsung Galaxy S23 Ultra Screen Protector Tempered Glass (2-Pack)
Glossy finish
AACL's curved tempered glass protectors fit the S23 quite nicely. These screen guards have a 9H level of hardness, which is the industry standard. AACL includes plenty of cleaning and installation tools in this kit, along with a spare screen protector for your Samsung Galaxy S23 Ultra.
Belkin ScreenForce TrueClear Curve for S23 Ultra
See clearly through the curve
Our S23 Ultra reviewer, Nick Sutrich, has this Belkin protector on his phone and loves it. It comes with the best screen protector applicator we've ever seen and ensures that you get a straight installation the first time. This one offers blue light filtering, drop and scratch protection, and a curved design that actually looks good. Plus, there's no ugly fingerprint sensor hole in the middle like some other protectors have.
Spigen NeoFlex Screen Protector for Galaxy S23 Ultra
Flexing on your S23 Ultra
Curved displays are tricky enough, but even more so when they're as large as the one on the S23 Ultra. Spigen's protective solution to this is the NeoFlex Screen Protector for the Galaxy S23 Ultra. This flexible TPU film molds to fit the Samsung phone, giving you full coverage.
ivoler TPU Screen Protector for Samsung Galaxy S23 Ultra (2-Pack)
No notch
Unlike glass, TPU screen protectors don't crack, which makes them quite likeable. ivoler's 2-pack of plastic films comes with camera lens protectors for the S23 Ultra, and the price is great. It's a good budget pick, especially if you dislike notches or cutouts in your screen guards.
amFilm Samsung Galaxy S23 Ultra TPU Film (2+2 Pack)
Self-repairing shield
amFilm's TPU screen protector for the S23 Ultra repels fingerprints and smudges, keeping that display nice and clean. It also heals tiny scratches and scrapes on its own over time. You get two black pieces of glass to cover the camera lenses of the phone in addition to two films.
Displays as nice as the S23 Ultra's AMOLED need protection
Screen protection is serious business, and don't you let anyone convince you otherwise. With all that generous screen real estate on the S23 Ultra, you should purchase a screen protector before the phone even arrives at your doorstep. If you're feeling stingy, you can always grab a heavy-duty S23 ultra case with a built-in screen guard instead.
If you prefer thin cases, you need some robust screen protection for your S23 Ultra. The toughest protector of them all is none other than the Whitestone Dome Glass Screen Protector for the Samsung Galaxy S23 Ultra. This UV-cured tempered glass screen guard resists scratches, nicks, and shatters like nobody's business. It's a little pricey, but it's worth the buy. The package includes an extra screen protector as a backup and you get all the necessary tools for the perfect installation.
Can't deal with that glossy finish found on most TPU films? Glass is probably more appropriate for you. Go for the tempered glass kits from Milomdoi or IMBZBK for budget buys. Not only are they affordable, but both screen protection sets also have camera lens protectors and several easy-install tools and accessories in the box.
If your budget is a little constrained, there are still countless fantastic picks to choose from. Spigen's NeoFlex Screen Protector is reasonable and it fits the Galaxy S23 Ultra like a glove. The NeoFlex Screen Protector is one of the best TPU films you will find in the market.
After securing your Galaxy S23 Ultra's display, make sure you get yourself a sturdy phone case as well. We've rounded up some of the nicest S23 Ultra cases, so be sure to check them out! If you're looking for fun add-ons, check out the best MagSafe accessories for Android phones as well.
Get the Android Central Newsletter
Instant access to breaking news, the hottest reviews, great deals and helpful tips.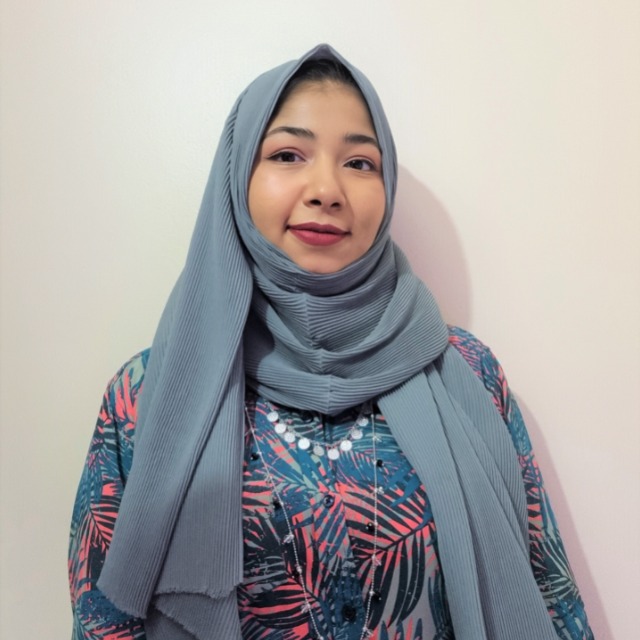 Editor — Accessories, speakers, and tablets
Namerah enjoys geeking out over accessories, gadgets, and all sorts of smart tech. She spends her time guzzling coffee, writing, casual gaming, and cuddling with her furry best friends. Find her on Twitter @NamerahS.