Bored of the usual suspects? Grab the reasonably-priced Tronsmart T7 Bluetooth speaker. This audio accessory can easily take a tumble down the stairs or bathe in the rain. You won't be able to take your eyes off the mesmerizing RGB ring light on top and the physical volume knob is a stroke of genius.
Pros
+

Beat-driven RGB lighting

+

Unusual volume knob and sling

+

IPX7 waterproofing

+

Memory card slot and mic

+

360-degree audio output with custom EQ

+

Sound meets expectations well
Cons
-

Takes an obscene amount of time to charge

-

No AUX port

-

Light modes can't be changed through app
Why you can trust Android Central Our expert reviewers spend hours testing and comparing products and services so you can choose the best for you. Find out more about how we test.
Bluetooth speakers take many shapes and forms. The initial step of finding the right speaker for your needs starts with narrowing down the size and budget. Usually, you don't really need more than $50 or $60 in your pockets to score a fantastic deal.
Brands like Tronsmart, Ultimate Ears, Tribit, and Anker Soundcore dominate the budget speaker space. Whether you need tubular speakers, sound bars, boom boxes, or little rotund audio solutions, they've got it all.
At one point, the market oversaturation had caused things to go somewhat stale. Thankfully, audio brands are trying to get creative once again. Tronsmart's T7 speaker incorporates RGB lighting and a physical volume button. It isn't as bold as the JBL Pulse 5 which looks like a smart lava lamp, but the concept is intriguing enough.
What's even more enticing, of course, is that the T7 outdoor speaker is built for rough use. It also costs a quarter of what the Pulse 5 retails for. Let's see whether this affordable accessory from Tronsmart is worth cheapening out on.
Price and availability
Tronsmart launched the T7 Bluetooth speaker in September 2022 at a promotional price of $41.99. The Tronsmart T7 generally retails for $56.99 but sales and discount coupons are frequent occurrences on online stores like Amazon, Walmart, and Geekbuying.
The latest entrant to the T series of speakers from Tronsmart refines the cylindrical shape from the preceding T6 model. Just like the last generation, the T7 launched with the T7 Mini, a smaller and less powerful version of the larger speaker.
So much to love
Tronsmart equipped the T7 outdoor speaker with double tweeters capable of producing 30W sound. The audio is outputted at a 360-degree angle so it spreads evenly across a space, especially outdoors.
It sounds really good and you can switch between audio presets to find the right balance for the moment. I felt no need to dabble with the custom EQ because the other five presets serve their purpose well. You get high levels of clarity and superb mids and lows. It might be a cheap speaker, but it certainly doesn't sound like one.
The entire body of the tubular T7 is covered in a rugged woven nylon fabric. The edges are reinforced with TPU bezels. There are several buttons running down the side in a straight line, including the charging port at the very bottom. Since the T7 speaker touts IPX7 waterproofing, the charging port is covered with a tight water-resistant tab that seals in the memory card slot as well.
My favorite details are the gigantic circular volume knob on top of the portable speaker and the ring-shaped RGB light surrounding the sound button.
The physical sound control makes it extremely easy to adjust the volume level and it has a highly satisfying tactile click to it. You could make ASMR YouTube videos featuring the clicking of the knob. It makes you feel like you're trying to crack a safe at the climax of a heist — in a good way mind you.
As for the colorful ring light, it adds just the right amount of flair to the otherwise inconspicuous audio accessory from Tronsmart. It has four modes that respond to the audio playback. You can switch between the modes with the power button or turn it off completely to conserve battery.
The T7 Bluetooth speaker has the latest Bluetooth 5.3 and it gets regular firmware updates. It has a great companion app that is anything but clunky and you can access features like a custom equalizer. If you splurge on two of these bad boys, you can use stereo pairing to sync them up.
After testing it extensively, I can vouch for the Tronsmart speaker's rugged IPX7 waterproof rating. You can use it in heavy rain, in the shower, or by the poolside worry-free. Both the RGB light and the volume knob perform just as well when wet and dry.
The T7 speaker comes with a durable lanyard to make it easy to carry. You also get a USB-C charging cable in the box along with the sling.
Having a memory card slot in any decent Bluetooth speaker is such an underrated feature. Although most people don't really use it much, it is quite handy in some situations. For instance, I saved some of my favorite playlists on a microSD card and popped it in the T7 speaker on a road trip. It helped me save my phone's battery and I didn't even need an internet connection.
When on the go, the Tronsmart T7's play/pause button can trigger your phone's voice assistant. It has a built-in mic so you can also attend calls while connected to it.
The battery life is insanely good, though the RGB light does cut down some of it's full potential. With the ring light turned off, the T7 Bluetooth speaker goes on for a good while and then some. You can squeeze up to 12 hours of uptime out of it. That's pretty great for a budget speaker of such aptitude.
So little to hate
It's a bummer, but the Tronsmart T7 doesn't have an audio input jack. This wouldn't have been very difficult, especially since there is more than enough space in the sealed-off section that contains the ports.
Another minor inconvenience is the app's lack of controls for the RGB light modes. This means that you're forced to rely on the power button, which is a little tricky at first. This is because of a problem that Tronsmart fails to address time and time again: poor visibility. Since the buttons are matte black and the body of the speaker is also black, it's challenging to determine what each button does.
With the Tronsmart Trip, I thought that Tronsmart had finally gotten over this silly issue. The company should take a leaf from Edifier's book and highlight the buttons with some neon paint like the concave buttons on the MP100 Plus. Or better yet, incorporate RGB into the buttons. Oh, what I'd pay to see that!
Additionally, the T7 speaker is not as portable as some other cylindrical speakers because of its weight. To give you an idea about this, consider the weight of the Ultimate Ears Boom 3 speaker which falls in precisely the same category as the T7. While the UE Boom 3 weighs about 608 grams, the Tronsmart T7 is much heavier at roughly 867 grams. That's nearly a kilo!
My only other complaint is the outdoor speaker's charge time. After draining the T7 completely, you need three long hours and a bucketload of patience to refuel it. And that's via Type-C charging! Three hours is a bloody long time to charge a portable speaker. If you're in a rush and it's dead when you need it, you're likely to leave it at home.
Competition
You won't find many brands offering the exact same mix of features. The only other Bluetooth speaker with a ring-shaped RGB light that comes to mind is the Huawei Sound Joy.
Huawei's accessory is almost exactly the same as the T7 but upscale since it's powered by Devialet. If you can get your hands on that, I'd recommend it over the Tronsmart T7. However, it costs way more and is not available in many parts of the world, including North America.
If you want the same tubular shape with a more robust build, check out the Ultimate Ears Boom 3. The UE Boom 3 packs powerful sound sans RGB in colorful and lightweight cylindrical bodies but it costs three times as much as the T7.
Can't live without all the bright lights? Me neither. Scratch that RGB itch with the affordable Tribit XSound Mega or go all out on the spectacular JBL Pulse 5. Both of these Bluetooth speakers sound better than the T7 and have better lights, but they also cost more.
You won't find any other speaker with a fascinating volume knob like the one on the Tronsmart T7.
Should you buy it?
You should buy it if...
You want a unique volume button unlike any other
You're nitpicky about custom EQs
You need a heavy-duty Bluetooth speaker
You want ambient RGB lighting
You're looking for a value buy
You shouldn't buy it if...
You need a small and lightweight accessory
You can't forgo an AUX input port
You hate gadgets that take forever to charge
As far as cheap Bluetooth speakers go, the Tronsmart T7 is definitely one of the finest. The look and feel of it is very nice, whether it's the sound or the build quality you're looking at. On top of its robust water and dust resistance, its 360-degree audio output makes it an ideal outdoor speaker.
There's nothing else from a competing brand that gives you a cylindrical outdoor Bluetooth speaker with RGB lighting and a rotating volume knob. Maybe if the knob didn't have such a great tactile and clicky feel, I wouldn't be this excited. But it is wonderful and I love the button, making it hard not to recommend this fine Bluetooth speaker.
The Tronsmart T7 is very versatile. You can use it indoors, at the beach, in a car or a bus, and even go on runs or hiking trips with it. The battery life is fantastic and it has many little features that you'll appreciate.
To answer the question that I set out to answer, this is what I have to say. Yes, the Tronsmart T7 is absolutely worth cheapening out on because it is an excellent, well-rounded product.
Unbelievable value
Enjoy all the perks of the T7 rugged speaker without breaking the bank. Tronsmart's Bluetooth speaker has a satisfying volume knob, great battery specs, mesmerizing ambient RGB lighting, and loads of other features. This is one of the best cheap audio accessories that you can get.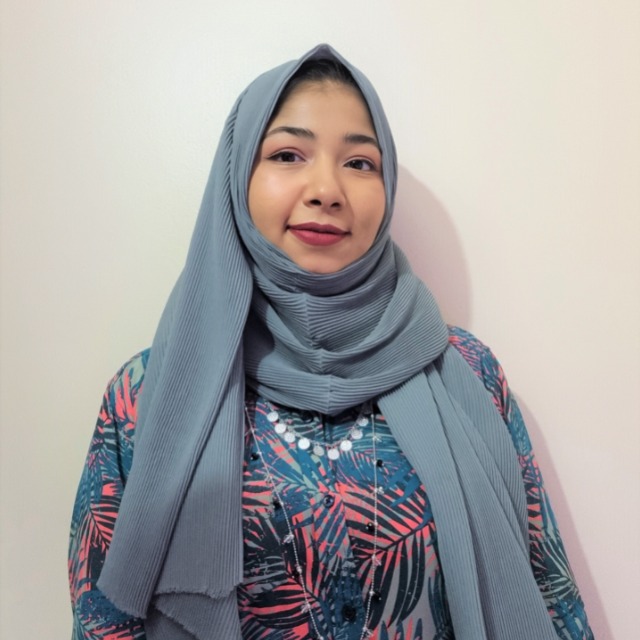 Editor — Accessories, speakers, and tablets
Namerah enjoys geeking out over accessories, gadgets, and all sorts of smart tech. She spends her time guzzling coffee, writing, casual gaming, and cuddling with her furry best friends. Find her on Twitter @NamerahS.