Sony WH-1000XM5 vs. Bose QuietComfort 45: Which should you buy?
A battle between two over-ear heavyweights.
For
Top-class ANC performance
Excellent sound quality
Improved call quality
Very comfortable fit
Spatial audio support
Better battery life
Against
No aptX codec support
More expensive
For
Top-class ANC performance
Excellent sound quality
Great for calls
Super comfortable
Easier to pack for travel
Less expensive
Against
Can't turn ANC off
No aptX codec
Mention Sony and Bose in any conversation about headphones and active noise cancelation (ANC), and those in the know will likely pick one or the other as the industry's best. Audiophiles might feel otherwise about who "the best" is, but the Sony WH-1000XM5 and Bose QuietComfort 45 were made for everyone.
This matchup has likely forced some people to make a decision one way or the other. It's not like there's a bad pick between them, just one that feels right. Breaking things down between them shows there's plenty to like with both.
Sony WH-1000XM5 vs. Bose QuietComfort 45: What do they offer?
Why you can trust Android Central Our expert reviewers spend hours testing and comparing products and services so you can choose the best for you. Find out more about how we test.
Neither brand has to prove what it can do, but the beauty in both products here is that you get plenty for what you pay for. For Sony, it had to find ways to improve the WH-1000XM5 in ways that set it apart from its predecessor. That included newer design tweaks to make them lighter and more comfortable, as well as making a larger carrying case to accommodate them when folded flat. It also equipped them with better microphones — and coupled with Sony's V1 and QN1 chipsets — only improves already outstanding ANC performance.
For Bose, the QuietComfort (QC) 45 follows up on perhaps one of the most popular headphone pairs of the last several years: the QC 35 II. There's a four-year gap between the QC 35 II and QC45, though they share many of the same design points, establishing continuity for those looking to upgrade from an older pair. The QC 45 have also improved on the incredible ANC of previous pairs, which is what makes this head-to-head all the more interesting.
That also extends to the superb audio quality both offer, which you can always adjust using Sony's Headphones Connect app and Bose's Music app. Onboard EQs let you choose from presets tuned for you or create custom ones you prefer, giving you a lot of flexibility in how you tailor the sound for particular genres, if you want.
Then you have phone and video calls. While neither is what you could consider an "office" headset, they're highly capable in the workplace because they amplify voices while tamping down background noise. Even if you wanted to wear either pair to watch a show or movie, you can't go wrong, regardless of whether it's a wireless or wired connection.
Sony WH-1000XM5 vs. Bose QuietComfort 45: How do they differ?
It's interesting that Bose prefers to leave ANC or Aware mode on at all times. You get to cycle between them, but you can't turn them both off. Sony lets you do that if you neither want to block the background nor let it pass through. This has implications for battery life that aren't insignificant, as in how the WH-1000XM5 can outlast the QC 45 by as much as eight hours per charge, depending on volume levels.
ANC performance is so close between these two that it's hard to call a clear winner on that alone. However, there are nuances that eke out separation between them. One is how Sony's WH-1000XM5 redesign addressed passive isolation, meaning a tighter seal around your ears already achieves half the battle of muffling background noise. While the QC 45 are comfortable, you may find the cushioning isn't as thick to get the same result.
To be fair, it's a highly subjective point because everyone's ears are different, but it's also hard to tell fully when Bose doesn't offer an "off" switch for ANC or Aware. The beauty of this matchup is ANC is so good on both pairs that they impressively reduce mid and high frequencies to levels rarely seen in other pairs. To say they're remarkable in that regard wouldn't be an understatement.
Ancillary features, like Sony's 360 Reality Audio — another way of saying "spatial audio" — are also a matter of taste and compatibility. Bose doesn't offer spatial audio support, focusing more on general audio quality instead. The WH-1000XM5 support LDAC, so we have one hi-res Bluetooth codec on the board, whereas Bose has none. It's all AAC and SBC, otherwise, with Qualcomm's aptX nowhere to be found from either brand. Mind you, if you want to listen to wired playback, you could always use a DAC (digital-to-analog converter) to get hi-res playback that way.
You may also want to be careful using either of these in a gym or out on a run because they don't have the ruggedness for it. Few over-ear headphones do, so it's not a knock on Sony and Bose, just that for the costs involved, you may not want to risk it. Both warranties don't cover damage caused by water or sweat.
There may not be any significant advantage either way when it comes to the onboard controls. Sony uses a mix of buttons and sensors, and the WH-1000XM5 indeed have some of the best wear sensors available. The audio pauses just as soon as you lift one of the cups off your ear. Bose purely uses physical buttons, though does have wear sensors that are equally impressive.
Sony WH-1000XM5 vs. Bose QuietComfort 45: Which should you buy?
We're also talking about two of the most travel-friendly over-ears you can find. You would have a hard time finding other pairs that can drown out the drone of an airplane the way these do. The QC 45 are easier to pack up and slip in their carrying case, but it's not a big enough difference to sway things one way or another.
You will pay less to get Bose's pair, but we can't find much fault in paying a little premium for the WH-1000XM5. No matter what your budget and ears prefer, buying either the Sony WH-1000M5 or Bose QC 45 means you should be set for years before you feel it's time to upgrade.
Sony gave its flagship headphones a newer look, tweaking performance in all the right ways to make the WH-1000XM5 the industry's best. Great sound, outstanding ANC, and a comfortable fit round out an excellent package of features.
Bose carries on its legacy for amazing ANC performance by delivering some of the best your ears will ever hear with the QuietComfort 45. Throw in great sound, good app support, a comfy fit, and you have the makings of elite headphones.
Get the Android Central Newsletter
Instant access to breaking news, the hottest reviews, great deals and helpful tips.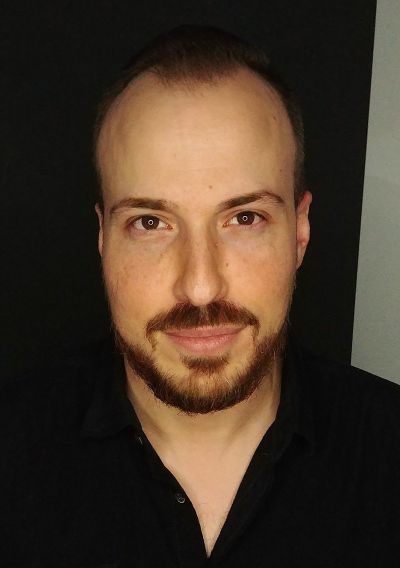 Contributor, Audio Reviewer
Ted Kritsonis loves taking photos when the opportunity arises, be it on a camera or smartphone. Beyond sports and world history, you can find him tinkering with gadgets or enjoying a cigar. Often times, that will be with a pair of headphones or earbuds playing tunes. When he's not testing something, he's working on the next episode of his podcast, Tednologic.