Beats Studio Buds+ vs. Google Pixel Buds Pro: Which should you buy?
Who beats whom in this bud standoff?
The Beats Studio Buds+ don't leave Android users wanting with the features you get, though you have to be okay with what's missing. Even so, these earbuds handle sound with more balance than you might expect from the brand.
For
Good, balanced sound
Very comfortable fit
Effective noise cancelation
Good call quality
Reliable button controls
Solid battery life
Against
No custom EQ
Limited codec support
No wireless charging
Not all iOS features apply to Android
Getting better
The Pixel Buds Pro have only improved with each major update, putting them in league with the best earbuds currently available. Make sure they fit comfortably with a tight seal, and the rest should fall right into place.
For
Clear sound quality
Solid noise cancelation
Comfortable fit
Reliable touch controls
Multipoint connections
Hands-free Google Assistant
Against
Limited codec support
More ear tip sizes would be nice
Hand it to Beats — it's extending more than an olive branch to Android users, and the Studio Buds+ is a good example with the features on offer. That's what makes the comparison with Google's Pixel Buds Pro all the more interesting because both present themselves and their respective sound quality in a similar fashion.
Beats Studio Buds+ vs. Google Pixel Buds Pro: What do they offer?
Why you can trust Android Central Our expert reviewers spend hours testing and comparing products and services so you can choose the best for you. Find out more about how we test.
Both these earbuds come with some legacy attached. For Beats, the Studio Buds+ are an upgraded version of the Studio Buds. For Google, the Pixel Buds Pro are the first time the brand has put out a more premium pair of earbuds. That bodes well for how each of them fit — comfortably and with a tight seal to muffle background noise passively. It would've been nice to see an extra pair of ear tips, be it extra small or extra large, just to be sure that most ears have good options.
They each also support Google's Fast Pair, meaning there is no real difference in pairing the Studio Buds+ or the Pixel Buds Pro. Open either case (for the first time), and the pop-up appears on your phone or tablet to set things up in mere seconds. Standard fare for Google, but a welcome sight for Beats, which, given its parent company, might've not offered such a thing before.
In the looks department, it's hard not to like the transparent variant for the Studio Buds+ when it offers such a contrast compared to the other five colorways. Beats' tendency for flashy finishes isn't lost here, yet there is an air of refinement I personally found welcome in these earbuds.
For Google, the Pixel Buds Pro are more accented, with only the outer buds showing color, while the rest is black and the case is white. Whether you see that as boring relative to Beats is personal taste, but it's fair to say both objectively look nice.
Beats Studio Buds+ vs. Google Pixel Buds Pro: How do they differ?
It's great that Beats doesn't restrict key features in the Studio Buds+ only to iOS devices. You get spatial audio, just not with every app, and no head tracking, though you'll probably still like the effect when listening to supported Dolby Atmos tracks from Apple Music and Amazon Music (no Tidal yet). You also get Find My Buds in case you need to track them down.
Active noise cancelation (ANC) comes with custom settings in the Beats app, with more effective blocking for low-frequency sounds compared to the higher frequencies that can break through. It's also interesting to see Beats' continued evolution away from the overtly bass-centric tuning that helped forge its reputation and more towards a balanced soundstage. That's the kind of sound you can expect from the Buds+, except the app doesn't give you an EQ to tune it your own way — a miss for Beats.
Google released the Pixel Buds Pro with missing features that have since come in subsequent firmware updates. Now, you get an equalizer, which does wonders for pumping in some bass response, plus spatial audio with head tracking, which is great for Netflix, YouTube, HBO Max, and others. These features augment the Pixel Buds Pro in several ways, not least of which is the audio quality gets a nice boost, especially when you tinker with the 5-band EQ.
ANC is excellent when dealing with the droning sounds of vehicles. Wear these on a plane or in a car, and you'll notice it for yourself. The effect isn't all that dissimilar to the Studio Buds+, but Google's earbuds may have an edge. Call quality also stands out as a key strength for the clarity involved, though Beats is more than competitive in doing the same with the Studio Buds+.
You may also appreciate the reliability of the physical button controls on the Studio Buds+. Not that the touch controls on the Pixel Buds Pro are bad, just that actual buttons can instill more confidence in getting things right more often. Google Assistant is easier to use on the Pixel Buds Pro simply because it's hands-free, so it will respond without you having to touch anything. You can still do it with Beats' pair, too, just that you need to hold one of the buttons down first.
Don't expect much in Bluetooth codec support either way because there are no other codecs apart from AAC and SBC, so no aptX or LDAC. Battery life is also tough to call because of how both pairs play. You can expect between 5-7 hours per charge, with the advantage of going to the Studio Buds+ for longevity head-to-head. They play a touch louder by default than the Pixel Buds do, which helps keep the battery running longer because you don't have to raise the volume as much.
Beats Studio Buds+ vs. Google Pixel Buds Pro: Which should you buy?
The choice here isn't so much about branding as it is about what you value most in wireless earbuds. If you want a custom EQ, the Pixel Buds Pro have that. If you prefer physical buttons for controls, the Studio Buds+ have that. No matter how you break down the pros and cons, both pairs are good enough to compete against the best wireless earbuds currently available.
Even better, both get updates to improve or add features. They also work well with Android devices, leaving you to determine just how much integration you really need. Carefully consider the features and omissions between these two pairs before you plug your ears with either one.
The Beats Studio Buds+ extend a nice olive branch to Android users, offering more features previously only available to iOS. Improved sound and noise cancelation combine with a comfortable fit and effective controls to deliver the goods to your ears.
Google addressed previous omissions with the Pixel Buds Pro by bringing in active noise cancelation and additional customizable features. They combine for a more substantial experience worthy of the "Pro" in the title.
Get the Android Central Newsletter
Instant access to breaking news, the hottest reviews, great deals and helpful tips.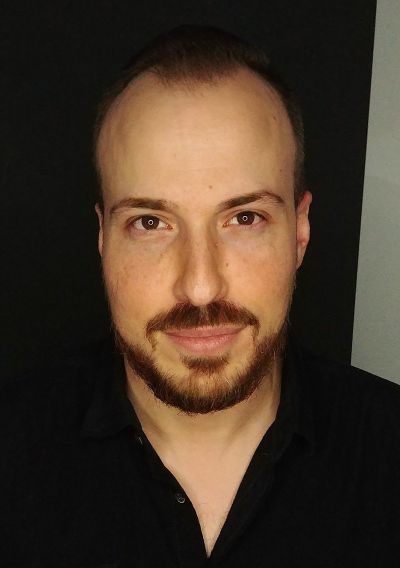 Contributor, Audio Reviewer
Ted Kritsonis loves taking photos when the opportunity arises, be it on a camera or smartphone. Beyond sports and world history, you can find him tinkering with gadgets or enjoying a cigar. Often times, that will be with a pair of headphones or earbuds playing tunes. When he's not testing something, he's working on the next episode of his podcast, Tednologic.