6 Google Pixel 6 predictions that will definitely maybe come true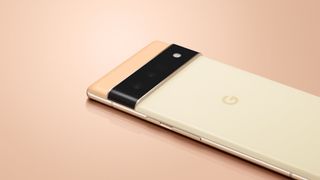 (Image credit: Google)
Google surprised just about everyone early this week with its pre-announcement of the Google Pixel 6 series. The company has never been shy about getting out ahead of leaks when it comes to upcoming launches, but such a long lead time is pretty much unprecedented among big-name smartphone brands. With renders and official details going live around two months before the phones themselves are expected to break cover, Google has given enthusiasts and industry watchers plenty to talk about while maintaining tight control over the messaging.
These could be two of the best Android phones of 2021. Equally, though, Google has an undeniably spotty track record with Pixel phones of late, shying away from the traditional flagship space with its 2020 handsets.
We'll need to wait a little while longer to find out whether the Pixel 6 and Pixel 6 Pro will live up to the hype, but in the meantime, we can offer up some (reasonably) educated guesswork. These are the six Pixel 6 predictions I'm confident in making at this early stage.
1. Expect a quantum leap for Pixel cameras
OK, this one's obvious. Maybe a little too obvious. The Pixel camera has always been a key part of what makes Google's phones special, and the Pixel 6 series brings the biggest hardware upgrades ever in a Google phone. The bar was fairly low, considering the core hardware has been largely unchanged since 2017's Pixel 2. Nevertheless, with rumors (and our own sources here at AC) pointing to a new 50-megapixel camera for both Pixels, this is a quantum leap for Pixel camera hardware.
One likely candidate for the Pixel 6 is Samsung's GN2 sensor, which features the same 1.4-micron pixel size as the Pixel 5's Sony IMX363, only four times the resolution. And even if a smaller 50-megapixel shooter is used, it'll still be a major upgrade from last year's Google phones.
There's also the promise of a 4X telephoto lens in the Pixel 6 Pro, the first time we've seen a superzoom lens in a Pixel. And while the rumor mill disagrees on whether it'll carry a 48-megapixel sensor or a less trailblazing 8-megapixel part, either would be a big deal. Google's "super-res zoom" feature, first seen in the Pixel 3, could easily extend the usable zoom level of this camera past 10X.
The new Google Tensor processor should also play a huge role in photography, supercharging Google's HDR+ with its improved machine learning capabilities. That's all thanks to its Tensor Processing Unit (TPU.) In essence, the Google Tensor chip should have a supercharged 2021 flagship-level of the old Pixel Neural core from a few years ago.
According to The Verge's interview with Google hardware boss Rick Osterloh, HDR+ on the Pixel 6 will also be enabled in video, with some impressive advancements due. This should enable the same breadth of computational photography techniques in every frame of 4K footage that you get right now in still shots from current Pixels.
Could it be enough to help Google reclaim the smartphone hardware crown? Who knows. But either way, the Pixel 6's camera looks set to be a huge, enormous, gigantic deal.
2. Synthetic benchmarks will disappoint some
If you're an average person, you probably shouldn't care about smartphone benchmarks. Nevertheless, expect to see numbers appearing as soon as the first Pixel 6 reviews emerge, showing that, in general, computation tasks, the new Tensor chip may fall short of Qualcomm's Snapdragon 888.
That's because, according to leaked specs for the chip, it'll lack the high-powered ARM Cortex-X1 cores used in the top-end Snapdragon processors. That might seem like a bad thing, but it's unlikely to be an oversight or a cost-cutting measure. In his interview with The Verge, Rick Osterloh points to more specialized processing units being the future of mobile chipsets instead of raw computational horsepower. For the kinds of features that make a Pixel special, brute-force processing power may not be the best approach.
Passing on the Cortex-X1 may turn out to be a good move for power consumption reasons too. While the X1 is powerful, it's also power-hungry, as evidenced by OnePlus's recent throttling of the core in certain apps.
Which * kind of* suggests that ...
3. The epic battery life of the Pixel 5 will continue
AC's own sources indicate that the Pixel 6 Pro will ship with a 5,000mAh battery, among the largest you'll find in a flagship smartphone today. Jon Prosser's FrontPageTech points to a 4,614mAh cell in the smaller Pixel 6. Considering the Google Tensor chip will likely lack that power-hungry Cortex-X1 core, the phones stand a good chance of boasting better battery life than an equivalent phone with a Snapdragon 888 or Exynos 2100 processor.
The specialized TPU, which should reduce load on the Tensor's CPU cores, will likely go some way towards reducing battery drain in ML-intensive activities like photo and video recording.
Google, it seems, has learned the lessons of earlier Pixel generations and looks set to continue the trend of flagship Pixels boasting strong longevity.
4. This isn't a one-off — high-end Pixels are back for good
This year's Pixel release cycle feels like Google hitting the reset switch on its smartphone efforts with a fresh focus on the super high-end phones. The first four generations of Pixels were almost competitive with the priciest handsets of their time, and 2020's Pixel 5 was instead positioned as a more affordable flagship.
But with the arrival of the Google Tensor chipset, Google clearly means business. Building your own processor and re-engineering major apps and services to use your new TPU isn't something you do if you're immediately going to pivot back to affordable flagships or off-the-shelf silicon next year.
Even if the Pixel 6 is a Pixel 4-level flop, the silicon and feature set of the Pixel 7 is likely close to being locked in, and it'll surely be built upon the foundations of what Google has just pre-announced. So machine learning, big cameras, and (relatively) high price tags seem like a safe bet for future fall announcements from Google.
Despite this, Google still faces challenges shifting Pixels in meaningful quantities...
5. They'll still sell in small numbers
Google will sell the Pixel 6 series in only eight countries, meaning that even five years after the first Google-branded phones went on sale, Pixels remain geographically limited and exclude many major markets like India.
Whether the reason for this is the current global chip shortage, the aforementioned soft reset of the Pixel series, or something else entirely, don't expect Pixel 6 sales to come anywhere close to the tens of millions of units a Samsung or Xiaomi flagship can boast.
Add to that the unfinished business of Covid-19 and related economic challenges in many countries. Last September, when announcing the Pixel 5, Rick Osterloh remarked to the press that "what the world doesn't seem like it needs right now is another $1,000 phone." However, recent challenges Samsung's Galaxy S21 series faced this year suggest that things might not be different 12 months on.
But if you do have money to burn, there's always that rumored Pixel Fold, right?
6. Don't expect the Pixel Fold anytime soon
Google isn't talking about its foldable phone just yet, and the lack of recent leaks around the rumored "Passport" device suggests we're still a way off seeing the long-rumored foldable Pixel. Sources tell AC that the device exists, but won't go on sale alongside the Pixel 6 this October. And if the Pixel Fold is demoed at all at the Pixel 6 launch event, expect only fleeting glimpses to be shown in a tightly controlled manner.
Like most foldables, the Pixel Fold should be positioned as a halo device for Google's hardware lineup. Most people won't buy it. It's unlikely many carriers will pick it up. Instead, it'll use it to draw attention to the two less-expensive-but-still-pretty-pricey flagship phones that will, at that point, already be on sale.
However Google's new Pixels shape up, it's clear this generation represents the biggest change in the series history. The first real premium Pixels could be just a few weeks away.
Get the Android Central Newsletter
Instant access to breaking news, the hottest reviews, great deals and helpful tips.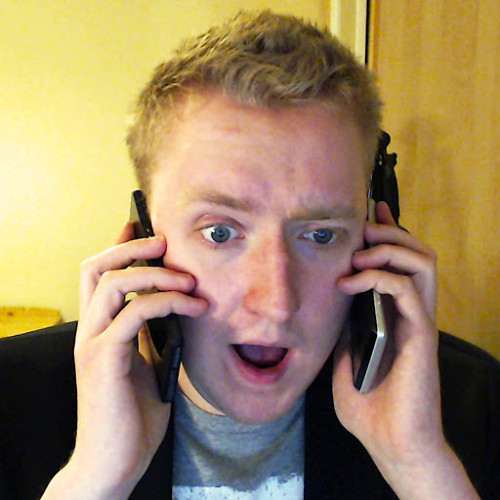 Alex was with Android Central for over a decade, producing written and video content for the site, and served as global Executive Editor from 2016 to 2022.