5 things to look for in a budget Android phone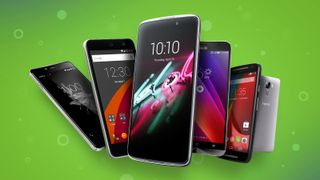 Android smartphones have never been cheaper, and that's mainly a good thing. There are some real bargains out there, making the mobile web, apps and photography more accessible than ever.
But just as there are some great deals out there, there are also plenty of duds — phones that just aren't worth your money at any price. Navigating this mess of cheap Android phones can be tricky, so we've assembled a quick checklist of things to watch out for. Read on.
1. At least a 720p display
Whatever screen size you're looking at, a 720p HD display (1280x720 pixels) should be the minimum. Anything less than that and some web pages (and even a few less forgiving apps) may be difficult to view, while photos and videos will appear grainy and unpleasant.
While 720p screens were once a luxury reserved for high-end smartphones, today that's the baseline of what you should expect even from a cheap Android handset. Don't settle for anything less.
2. At least 2GB of RAM and 16GB of storage
OK, it's not impossible to squeeze a decent Android experience out of less RAM or internal storage — case in point: many Android One phones. But the other side of that coin is phones like the Wileyfox Spark, which offer truly dismal performance on 1GB of RAM and 8GB of storage.
There are a few things at play here. First, you'll never actually get 8GB of usable space out of an 8GB phone. (The same is true of any computer — usable space is always less than the theoretical capacity of the disk.) On a typical 8GB phone you'll get maybe 3GB for your own stuff if you're lucky — even less once you've updated built-in apps, because app updates come out of your internal storage too. That might force you to move your apps to an SD card, or store use Android's Adoptable Storage feature to seamlessly expand your internal flash with a micro-SD. There's a big performance hit there, because SD storage is slower than internal storage.
And to add to your performance woes, 1GB of RAM, even on an extremely well-optimized Android phone, will mean you're constantly swapping things between RAM and that slow blob of internal and SD storage. In short, you're going to had a bad time. Aim for 2GB of RAM and 16GB of storage for much-needed breathing space.
3. micro-SD expandability
Even with 16GB of internal storage, you're going to want to offload some stuff — like music and photos — to expandable memory, keeping your valuable built-in storage clear for apps. The vast majority of low-priced Android phones come with a microSD slot, but it's worth double-checking which cards are supported. Some really cheap phones max out at a 32GB card.
4. Android 6.0 Marshmallow or better
Don't buy a phone with Lollipop (or, perish the thought, KitKat or Jelly Bean) in 2016. There's no excuse for cheap phones not to ship with at least Android 6.0 (double-check under Settings > About phone). Marshmallow brings performance and battery life improvements compared to earlier Android versions, as well as ensuring you won't be vulnerable to older Android exploits that might be unpatched in cheap Android 5.x handsets. (You'll also want to check the Android security patch level under Settings > About phone to see how up to date your security protection is.)
What's more, Marshmallow gives you adoptable storage, a new feature which lets you directly expand your internal memory using an SD card.
5. A screen with oleophobic glass
This one's a little harder to nail down. An oleophobic coating is included as standard in the overwhelming majority of Android phones, but some budget-level phones — notably the Wileyfox Spark, Honor 5X and Honor 5C — don't. Since this feature often isn't listed on spec sheets, you may want to track down a handset in person to check for yourself.
An oleophobic coating is the smudge and oil-resistant layer that stops the screens of more expensive handsets from getting gunked up with fingerprints. If the screen isn't oleophobic, it'll feel greasy to the touch, and it'll be difficult to clean off fingerprints. It may even make a squeaky sound when you rub the display with your finger.
While this coating can wear off with time, any phone is going to be much more pleasant to use if it's not constantly collecting fingerprints.
What do you look for in an inexpensive Android phone? Share your thoughts down in the comments!
Get the Android Central Newsletter
Instant access to breaking news, the hottest reviews, great deals and helpful tips.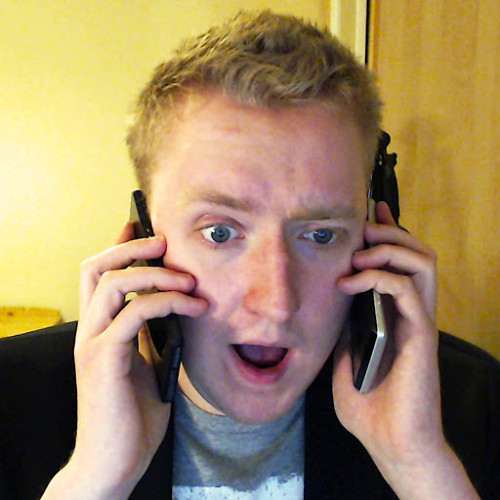 Alex was with Android Central for over a decade, producing written and video content for the site, and served as global Executive Editor from 2016 to 2022.