5 reasons to buy the Amazon Echo Show 5 (and 5 not to)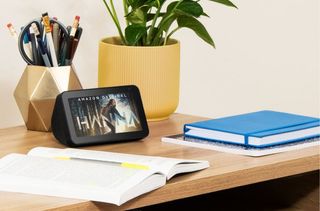 People are pretty polarized when it comes to bringing smart home assistant devices like the Echo Show 5 into their homes. If you're considering replacing an older Amazon Echo model, or if you're trying to decide if you want to bring a smart home assistant into your home for the first time you'll want to know if buying the most recent version is worth the price. After testing and reviewing the Echo Show 5, we've put together a list of the best and worst features of this smaller device, so you know exactly what you're getting into. Without further ado, let's begin.
Echo Show 5 - Why you should buy
1) It's cheap, cheap, cheap!
No matter what smart home display you compare it to, you arguably get the most value from the Echo Show 5. I mean, you'll still pay $90 for it. But, compared to other smart displays on the market that's super inexpensive for what this device offers. You can surf the internet, watch YouTube videos or Prime Video shows, look up recipes, add items to your grocery list, make and receive video calls, use Alexa to control a vast number of compatible smart devices, and much more.
Within Amazon's Alexa family the Echo Spot is the most comparable device, but it's smaller, has an oddly shaped screen, and costs $40 more than the Echo Show 5. As further comparison, the $130 Google Nest Hub and the $80 Lenovo Smart Clock are Alexa's most direct competitors. However, the Nest Hub costs an additional $40 while offering most of the same features. The Lenovo Smart Clock costs $10 less than the Echo Show 5 but it's far more limited in what it can do.
2) That HD camera
The Echo Show 5's front-facing camera isn't the most advanced one you'll ever see. Many smartphones have a more powerful camera than the 1MP one this device offers. However, the fact is that it has an HD camera. As previously mentioned, the Nest Hub and Lenovo Alarm Clock are similar to the Echo Show 5, but the thing is neither device has a camera. You can make and receive calls on the Nest Hub, but the person you're talking to won't be able to see you.
It's more pleasant making and receiving video calls on the Echo Show 5 since relatives and friends will be able to see your face. Just make sure to use it in a room with decent lighting if you want to be well illuminated for the other person to see. Admittedly, the presence of a camera can be a good or a bad thing, but Amazon has included features so you can control your privacy better.
3) Minding your privacy
Amazon has striven to increase user privacy by adding additional features to the new Echo Show 5. The most significant change is that it has a built-in camera cover so you can slide the shutter over the lens and protect yourself from any potential spying eyes. We love this addition since you can feel more comfortable placing this device in your bedroom or anywhere else in your home. Further, protect your privacy by turning the camera and microphone off with the press of a button.
Additionally, Amazon recently made it so you could delete recordings. Simply say, "Alexa, delete everything I said today," and everything said from midnight to that point will be erased. If you said something that you immediately don't want Alexa to remember, say, "Alexa, delete what I just said." For additional information, check out Alexa Privacy.
4) Rise and shine
One of the best reasons to get an Echo Show 5 for your bedroom is the Sunrise Alarm. The screen gradually gets brighter as the designated alarm time approaches helping you ease into consciousness. This feature can be especially helpful on dark, winter mornings. If you currently have an alarm clock and an Alexa device on your bed, this replacement will make your surface space less cluttered since it operates as two in one.
5) Oh, the devices you can use
Amazon's Alexa works with a vast library of smart home devices - more extensive than any other smart home assistant. With the Echo Show 5, you'll be able to control compatible thermostats, speakers, lights, smart outlet plugs, smart locks, video doorbells, smart security cameras, and many other devices by merely giving vocal commands, using your Alexa app, or interacting with your Echo Show 5 display. It notably works well with several Ring products. This broad compatibility is what makes the Echo Show 5 one of the best options for anyone with a connected smart home.
Echo Show 5 - Reasons to refrain
1) Smaller screen
The compact shape and size of the Echo Show 5 can definitely be a pro since it decreases the amount of space the device takes up on any given surface. However, the 5.5-inch display is only about as large as an average smartphone screen. This isn't a problem if you're only using the Echo Show 5 to vocally control smart home devices or listen to music. It might be if you're using it to look up recipes or watch a show. A small screen won't be able to display as much information as larger ones so you'll have to scroll or potentially even squint more frequently than you would with the Echo Show (2nd) Gen or the Nest Hub, which both have larger screens.
2) Low resolution
In addition to the small screen, Alexa's newest display has disappointingly low resolution. Despite being the size of an average smartphone screen, this display only offers 960 x 480 pixels - that's significantly smaller than the average smartphone resolution of 750 x 1334 pixels. In many cases, the low resolution probably won't bother you, but it will be most noticeable when you're streaming a show or on a video call. If one of your main reasons to get an Echo Show 5 is to stream shows and videos, you might want to go with a different device. We'd recommend the Google Hub or the Echo Show (2nd Gen).
3) The Google feud
Obviously, Google is in control of many of the best apps out there, including Google Maps, YouTube, Google calendar, the Chrome browser, and Gmail. Since there's a pretty healthy competition between Amazon and Google, some of the latter's apps and features are uncomfortable to use on Echo Show 5. Don't get us wrong, you can still take advantage of most of Google apps, but the experience can be pretty frustrating sometimes. For instance, you must access YouTube via a clunky browser instead of an app, and you cannot search for specific videos by voice. Similarly, you can ask your Echo Show 5 for directions, and it will tell you where to go and how long it estimates the ride to take, but you won't get directions sent to your phone like you would with the Google Hub. It's not very helpful in comparison.
4) Nest issues
Owners of Nest smart home products will likely find the Echo Show 5 frustrating to use. Since Nest was recently acquired by Google, it's hard to say what will come of the many previously Alexa-enabled Nest devices. We do know that those with a Nest Hello will still be able to view their porch camera feed on the Echo Show 5. However, users currently cannot have a two-way conversation with porch visitors using Alexa devices. It would be up to Google to implement Amazon's two-way API and make this work, but that might not be in Google's interests. If you're mostly sold on the Echo Show 5 and you want a video doorbell to go with it, the Ring Video Doorbell works far more smoothly and does allow two-way communication.
5) Little matter of privacy
The biggest reason not to get an Echo Show 5 or any smart home assistant of any kind is a matter of privacy. People are understandably concerned about owning a device that has the potential to record conversations and videos of your personal life. Amazon has striven to improve its privacy settings and features, but the responsibility to remember to slide the cover over the lens of the camera, to turn off the microphone when not in use, or to delete recordings every day can be a real hassle. If this seems like too much work, you might be happier without an Echo Show 5 or any other smart home assistants.
Show and tell
Well, there you have it, the good and the bad regarding the Echo Show 5. Overall we think this is a pretty nifty device that offers plenty of features at a lower price than what you'd find with any other smart home display. We highly recommend it for those who are interested. But it definitely isn't for everyone. If your home is already set up with multiple Google or Nest devices, or you mainly plan on using a smart display for streaming shows you might want to go with another option.
Show and tell
A compact Alexa display
The newest member of the Echo family features a 5.5-inch screen and a camera. For privacy, slide the built-in camera cover over the lens and press a button to turn off both the camera and microphone. Use this smart display to play music, stream shows, control smart home devices, monitor camera feeds, and much more.
Sign up for Black Friday email alerts!
Get the hottest deals available in your inbox plus news, reviews, opinion, analysis and more from the Android Central team.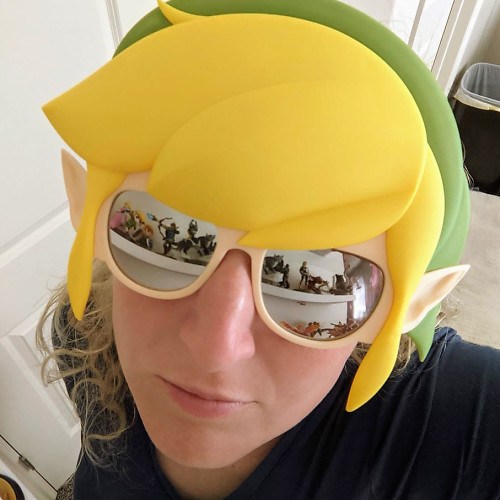 Rebecca Spear is a staff writer for Android Central who loves following the latest tech, drawing with her Wacom, and playing video games. You can find her posting about her pets, art, and video game preferences on Twitter @rrspear.