ZTE offers a Vine teaser for September 16 New York City press event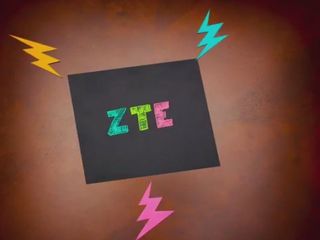 ZTE posted a quick animated clip on Vine on Friday that offers a teaser for a press event to be held in New York City on September 16.
The rather public invite to the gathering, which will be held at the Glasshouses event location in Manhattan, is a little off the beaten path for the US office of the Chinese smartphone and tablet company. The teaser doesn't offer much in the way of clues as to what ZTE will show off, other than it will be "the next hot thing", perhaps a reference to Samsung's "next big thing" slogan.
The teaser also says there will be a "surprise performance by this summer's hottest breakout artist" at some point during the ZTE event. That could be any number of musical performers. In any case, it should be interesting to see what ZTE has in mind for September 16. What do you think they will reveal and what guesses do you have on who will be performing at the event?
Source: ZTE USA on Vine
ZTE sells phones here? I thought Chinese phones don't come with the Play Store and Services. Or is it specific to China? Posted via Android Central App

Than you should read up before judging or commenting on such a thing. Posted via my 1+ or the G3.

Most of the phones they sell here tend to be very low end junk. As a result they aren't a very trusted name. Phones sold outside of China will have Play Store and other Google Services.

Maybe it's that T-Mobile high end ZTE phone we saw leaked that looked really rectangular? I think that was a ZTE... OnePlus One

Nubia 7? Is that made by zte? Maybe I should've googled it Posted via Android Central App

Maybe they'll release their source code as required by LAW.
Android Central Newsletter
Thank you for signing up to Android Central. You will receive a verification email shortly.
There was a problem. Please refresh the page and try again.