XCom Global now offers Nexus 7 and Nexus 10 rentals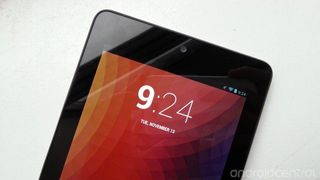 Forget, for the moment, that the Nexus 7 probably is the most successful Android tablet to date, and that you can pick one up for just $199. And that if you travel, say, to Europe, there's a better than average chance that you'll be taking your tablet with you. But let's say you left yours at home for whatever reason -- or you've yet to purchase one, or maybe you want to give the Nexus 10 a shot. XCom Global, the company that can hook you up with Mifi service in some 170 countries worldwide, is now offering Nexus 7 rentals for $1 a day. That's an introductory price, and costs will bump up to $2 a day for the Nexus 7 and $3 a day for the Nexus 10.
That, of course, is added on to whatever you're paying XCom for data as well. Full presser's after the break.
XCom Global Now Offering Nexus Tablet Rentals Starting at $1 Per Day
– International travelers can now add on a tablet rental when gearing up for their trip abroad –
SAN DIEGO, CA. – November 15, 2012 – XCom Global, Inc., a leading provider of low cost wireless Internet access rental services for international travelers, announced today that they are now offering Nexus tablet rentals starting at an introductory rate of $1 per day. http://www.xcomglobal.com
"Google's Nexus tablets are the perfect size for international travel," said Seiji Nishimura, founder and CEO, XCom Global, Inc. "What we have found many people still find traveling with their laptops cumbersome, and yet their smartphone cannot replace the functionality and ease of use that a larger device provides. They may not want to purchase a tablet because their other devices fit their everyday needs, so our low cost rental is the perfect solution."
XCom Global has both Nexus 7 and Nexus 10 rentals available to add on to any mobile hotspot rental. The Nexus 7 rental is priced at $2 per day and the Nexus 10 at $3 per day. However, XCom Global is offering both rentals at the special introductory rates of $1 per day for the Nexus 7 and $2 for the Nexus 10. The Nexus 10 was just released by Google and features the world's highest resolution tablet display. It's extremely portable at 8.9 mm thin and weighing only 603 grams.
XCom Global's high-speed Internet access rental service provides international travelers low cost, flat rate data usage and the freedom to wirelessly roam abroad in 175 countries. To keep the process quick and easy, travelers simply provide their itinerary and XCom Global recommends the best plan to fit their needs.
Bundled with XCom Global's aXcess plan, the Mobile Hotspot rental unit enables instant access to a personal mobile hotspot, so travelers can stay connected wherever they are. Up to five WiFi-enabled devices can use the unit simultaneously allowing the Mobile Hotspot to be shared with traveling companions and saving on multiple usage charges. http://xcomglobal.com/devices/.
Get the Android Central Newsletter
Instant access to breaking news, the hottest reviews, great deals and helpful tips.