Bottom line: The Wyze Cam Outdoor may not have a full state-of-the-art spec sheet, but it does offer pretty much all you'd ever really need at a fantastic price. A huge bonus, at least for me, is that the camera looks great and is super-easy to set up and install.
Pros
+

On-device local storage via microSD card (up to 32GB)

+

Free 14-day rolling cloud storage

+

IP65 weather-resistance

+

Wireless with up to 6-month battery life

+

Night vision, motion detection, 8x digital zoom

+

Works with Amazon Alexa and Google Assistant
Cons
-

Micro-USB charging

-

Laggy to pull up video from the app

-

Requires a base station to operate

-

Integration with Wyze Band is spotty

-

Not widely available yet
Why you can trust Android Central Our expert reviewers spend hours testing and comparing products and services so you can choose the best for you. Find out more about how we test.
If you pay any attention to the smart home space at all, then you might be familiar with a little up-and-coming company called Wyze. Wyze became recognized for its ridiculously inexpensive yet surprisingly capable smart security cameras and smart light bulbs, both of which have featured prominently and favorably in some of our buyer's guides and roundups. Now the company is ambitiously expanding into new connected categories.
Over the past year or so, Wyze has added products like smart plugs, keypads, and even health and fitness devices like smart scales and fitness bands. The company is also producing touchless thermometers and face masks in response to the COVID-19 pandemic.
Even as the company grows, I think it's fair to say that it is still best remembered for its smart security cameras, specifically the Wyze Cam and the Wyze Cam Pan. In fact, the company even mentioned in the promo video for the Wyze Cam Outdoor that one of the reasons that they developed a weather-resistant version is because so many of its fans were already putting their interior cams to exterior uses. I, for one, might have been among those attempting this if I didn't know that the Wyze Cam Outdoor was forthcoming.
Given that my house backs up to an extensive and protected greenbelt area, I was eager to get a better glimpse not only at the occasional blue jay or cardinal that graces my backyard, but also of those other elusive critters that I've occasionally seen such as gray foxes, armadillos, possums, bobcats, coyotes, and trash pandas, err, raccoons (wait, why do I live here again?). What follows are my impressions of the new Wyze Cam Outdoor after about a week's use in the suburban wilds of Austin, TX.
Note: The review unit I was sent includes a base station that Wyze is shipping together with the camera as the Wyze Cam Outdoor Starter Bundle. Wyze is selling additional outdoor cameras, but they'll need the base station in order to work properly.
Wyze Cam Outdoor Setup
Thankfully, the setup process for the Wyze Cam Outdoor was straightforward — and I mean all of it. From connecting the device to my network, to mounting the camera, to pairing it with my Amazon Alexa devices, it all went off without a hitch. Well, that's almost the truth.
Since this device is not yet available to the general public, I had to join the Wyze beta tester program and download a beta version of the app. It was literally as easy as reading that sentence, though, and once that was done, I was able to get my device connected, registered, and ready to go.
Source: Android Central
From the Wyze app, you can create rules and automations for your camera to do things like start a recording during a specified time period, or when motion is detected, or when you're on vacation. You can even establish triggers based on actions that occur from other Wyze devices. Not only are these practical actions, but they can help extend the battery life of your camera.
Source: Android Central
If you happened to be one of the lucky early customers to have purchased the Wyze Band you know that you can create shortcuts in the app for your various Wyze smart home devices to be triggered on the Band at a tap. Well, theoretically, anyway. You see, I was able to create a shortcut for the camera for the Wyze band in the app, but when I tried to access this shortcut on the band itself, it did not appear. Hopefully, that's just a bug that will soon get worked out, because that kind of functionality was a key promise of the Wyze Band when it launched.
Source: Android Central
Once everything was set up, I quickly enabled the Wyze Skill from my Amazon Alexa app so that I could see and hear live footage from my Amazon devices, specifically, my Echo Show 5 and Fire TV Stick 4K. As soon as I asked Alexa to "show me the backyard," she did. Granted, there is a slight delay while Alexa connects to the Wyze camera (during which you can see a sort of blurry preview), but then it just works. You can tell Alexa to "go home" when you want to return to whatever other content you were streaming.
While I got a kick out of telling the birds to be quiet through the two-way audio functionality through the Wyze app, I do wish I was able to speak to visitors through the camera with my Alexa-enabled devices; however, that functionality is not yet built into the Wyze Alexa Skill and it's not clear if or when it will be.
Wyze Cam Outdoor Style
Most modern gadgetry has a degree of sameness to it, whether that be smartphones or smart video doorbells, but I'm happy to say that Wyze's cameras don't seem to follow that trend. The indoor Wyze Cam set a design standard with its cube-shaped look and telescoping foot, and that look has been refined in the Wyze Cam Outdoor.
On its website, Wyze jokes that the device looks like something from the Death Star, and I'd agree there is definitely a Star Wars stormtrooper vibe to it. The dimensions of the camera itself do form a near-perfect cube, and the build quality is solid. The camera attaches to its mount via a magnetic coupling that is strong enough to withstand the wind (or even occasional bird), but easy enough to remove when it comes time to recharge.
The camera mount attaches to a wall or flat surface with the help of just two screws, which, along with drywall anchors, are included in the bundle. I was able to mount my Wyze Cam Outdoor into our back pergola without the anchors with just a Philips screwdriver, and as you can see from the photos in this article, the finished product looks rather stylish. The design and operation of the mount echo that of the indoor version of the Wyze Cam, creating a consistent look and feel for your devices if you buy into the Wyze ecosystem.
While it's only currently available in white, the camera is small and unobtrusive enough so as not to stand out or be an eyesore, regardless of where you decide to place it. I have a light-colored house and had I opted to mount the camera on the brick wall or the trim, you might not even notice it at first glance. As attractive as this camera is (in my opinion) and as easy as it is to detach from its magnetic base, I'd recommend that you hang it high enough that most people couldn't just reach up and rip it down. However, if something like that does happen, Wyze says that the camera will be unusable when not paired with its home account and network.
Wyze Cam Outdoor Performance
The Wyze Cam Outdoor is not going to win a spec battle versus more expensive smart security cameras, but it manages to pack a lot of features into a small package and even lower price point. For $50, you get one camera and mounting bracket, a base station, and a whole list of impressive specs, such as a 1080p camera with a 110-degree field of view and night vision range of up to 25 feet. You can digitally zoom in up to eight times, and you can carry on a two-way conversation with someone (person or animal, we don't judge) at the other end.
This device is sure to join our list of best security cameras that store locally, because not only does the camera accept up to a 32GB microSD card, but the base station does as well. In addition, Wyze offers customers free rolling 14-day recording in the cloud, so you have plenty of options to store your recordings.
Swipe to scroll horizontally
| Specs | Wyze Cam Outdoor |
| --- | --- |
| Dimensions | 2.3 x 2.3 x 2.8 inches |
| Weight | 9.8 oz |
| Power | Battery |
| Resolution | 1080p |
| Field of view | 110 degrees |
| Night vision | Yes up to 25 ft |
| Zoom | 8x digital |
| Two-way audio | Yes |
| Local storage? | Yes |
| Cloud storage? | Free rolling 14-day recordings |
| Color | White |
| Weather-resistance | IP65 |
I'm mainly focusing on the camera itself here, but it is worth mentioning a few notes on the included base station. For starters, you cannot run one of these cameras without the base station. Yes, you will be able to purchase additional cameras separately to connect to the base station (up to four may be connected), but they won't work independently without the base station.
The base station (ok, now I'm really feeling the Star Wars connection) plugs directly into your Wi-Fi router for a more stable and secure connection, and it even works if you have something like an Eero or Google Wi-Fi router as your Wi-Fi hub. The system operates on WPA/WPA2 security standard and uses the 802.11 b/g/n Wi-Fi bands.
Perhaps the most interesting thing about the base station is that it, too, includes a microSD card slot, which can also accommodate cards up to 32GB. The idea behind this is for those who want to be able to back up their 12-second event videos, which the company says is particularly helpful in the event that one of your cameras is lost, stolen, or damaged.
The camera records at 1080p with a lens aperture of F.25 and a focal length of 3.3mm. It can digitally zoom in on objects up to 8x, and claims a night vision range of up to 25 feet. Through the Wyze app you can record events (or set up rules and triggers to automatically record them), take still photos, and even take fun time-lapses. As for the quality of the camera footage, I think it is more than passable. I reviewed recordings and live video on two separate phones, my Amazon Echo Show 5, and my living room Vizio TV through my Amazon Fire TV Stick 4K, and didn't find the experience objectionable on any of those devices.
In the moment, the video is only going to appear as good as the screen you're viewing it on, but if you're wanting to revisit clips for posterity (or for security purposes), I think that the 1080p resolution is more than good enough. I was particularly impressed with the clarity of the night vision. This camera doesn't come equipped with a light, and my backyard gets really dark at night, yet I was still able to make out pretty much every little detail that I needed to. Impressive.
I joked with my colleagues that I was going to have to try hard not to make any silly poses while setting up the camera, but alas, I couldn't help myself. In the screenshots below, you can see what an Android notification looks like when you get a movement alert, and also what it looks like when you tap into the app to review the alert. Looks like I need to spend some more time outside, no?
Source: Android Central
Ultimately, the main reason someone will buy this camera is to put it outdoors, and you'll only want to do that if you feel confident that it can withstand the elements. Wyze says that the camera is IP65 rated, which means that it should be able to withstand dust ingress, as well as a steady directed stream of water. The device is also rated for a temperature range of -4 to 120 Fahrenheit. This seems like quite a range, and it is, but I definitely have friends at either end of that spectrum that may want to be wary of the camera's limits.
I had hoped to put these weatherproofing claims to the test this week, as we've been seeing some extremely hot and humid days here in Austin, but alas, there was no real rain to speak of. However, we did see temperatures hovering between 95 and 100 degrees Fahrenheit, as well as a fair degree of pollen and dust in the air, and I didn't notice any issues with camera responsiveness or performance. I'm sure the moment we publish this article, it will start pouring, so I'll be sure to provide updates on Twitter.
Wyze Cam Outdoor Competition
If you can't already tell, I'm really excited by this new Wyze Cam Outdoor, but it's far from the only game in town when it comes to quality outdoor security cameras. There are undoubtedly many great alternatives, but not as many as you'd expect in the $50-$100 price range.
The Blink XT2 is a similarly-sized camera that has seen a recent price drop, putting it closer to Wyze's offerings. It comes in a stealthy black and features two-year battery life and no monthly fees to access cloud recordings, but it doesn't offer local storage options.
EZVIZ makes a striking surveillance camera with a better IP rating, more extended night vision range, strobe lighting, and wired power. It can support up to 256GB microSD card and offers one month of free cloud storage. The downside? The comparably-priced model is only 720p.
Wyze Cam Outdoor Should you buy it
Who it's for
If you're on a tight budget.
If you want an all-in-one solution.
If you don't want to mess with complicated installation.
If you want a camera that works well with Amazon Alexa and Google Assistant devices.
Who it isn't for
If you want the best quality images and video.
If you need a spotlight on your camera.
If you need a security camera now and can't wait until the public launch.
I can't say that I was pleasantly surprised with the experience of using the Wyze Cam Outdoor, because I already knew of the company's reputation with previous cameras and smart home devices. What I can say, though, is that the experience has been fantastic so far. I'm blown away by what you get for the price of this bundle, how good the system looks, and how well it's constructed, and it's been a joy to use with my connected devices.
4 out of 5
I have no qualms about recommending this product to anyone who wants to add a security camera system to their smart home setup. Whether you're the most adept person at installing and configuring gadgets or you're an utter failure as a handy person, I think you'll appreciate the value proposition that this bundle offers.
A Wyze purchase
Wyze Cam Outdoor Starter Bundle
How can you get so much for so little?
The Wyze Cam Outdoor bundle is a fantastic value. It offers most of what you'd expect from higher-priced security systems in an attractive, easy-to-use, and stupendously affordable package.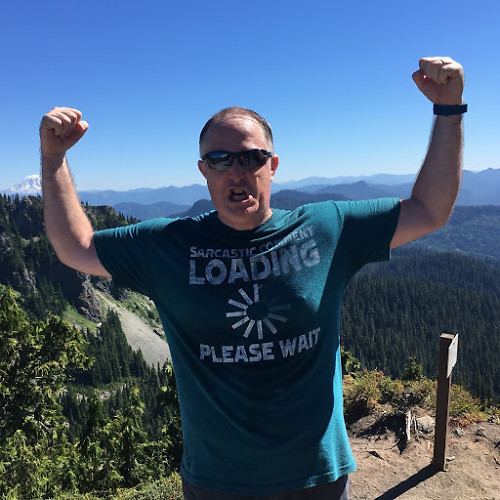 Jeramy was the Editor-in-Chief of Android Central. He is proud to help *Keep Austin Weird* and loves hiking in the hill country of central Texas with a breakfast taco in each hand.