When will my phone get Android 10?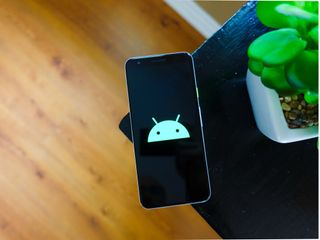 (Image credit: Android Central)
Android 10 has been out for more than a year now, and whether you're excited about its new permission settings for apps or the glorious dark mode, there are plenty of reasons to be eager for it to arrive on your phone. Android 11 has already been available for the Pixel lineup since day one. While we are seeing the likes of Samsung and OnePlus devices getting the latest updates, many handsets are still awaiting the update to Android 10.
However, as with all Android updates, there's a difference between when Google launches the final build and when the new software actually arrives on your smartphone. We'll be taking a look at all of the major Android phone makers and breakdown when exactly you can expect an Android 10 update for your device. Let's dive a bit deeper and find out which of the best Android phones have been updated to Android 10.
Google Pixel
Let's start with Google's own phones, the Pixel series. Android 10 has been guaranteed for every existing Pixel device, with the full list being as follows:
Pixel 4a
Pixel 4 / Pixel 4 XL
Pixel 3a / Pixel 3a XL
Pixel 3 / Pixel 3 XL
Pixel 2 / Pixel 2 XL
Pixel / Pixel XL
As of September 3, 2019, Android 10 started rolling out for all of these handsets, making them the first batch of phones to be treated to 10's goodness.
Samsung
Samsung is the big player in the Android world, as well as the biggest player in the entire smartphone world. The needle moves a fair bit when Samsung updates a phone.
So far, Samsung has issued its Android 10 update to the following devices:
Galaxy Note 20 / Note 20 Ultra
Galaxy S20 FE
Galaxy S20, S20+, and S20 Ultra
Samsung Galaxy Z Fold / Z Fold 2
Galaxy Z Flip / Z Flip 5G
Galaxy S10, S10+, S10e, and S10 Lite
Galaxy S9 and S9+
Galaxy Note 10, Note 10+, and Note 10 Lite
Galaxy Note 9
Galaxy M11
Galaxy M51
Galaxy A71
Galaxy A71 5G
Galaxy A70/A70s
Galaxy A51
Galaxy A50
Galaxy A42 5G
Galaxy A31
Galaxy A30s
Galaxy A21 / A21S
Galaxy A20/A20s
Galaxy A11
Galaxy A10
LG
In recent years, LG has become notorious for slow, inconsistent Android updates. It pains us to say that, but that's the fact. As of right now, LG has updated the following phones to Android 10:
LG Wing
LG Velvet
LG G8
LG G8X
LG G7 / G7 One
LG G7 ThinQ+
LG V60
LG V50
LG V40
LG Q60
LG Stylo 5
LG K30
LG K50
LG K50s
LG K61
LG Q60
Huawei
Huawei is one of the world's largest smartphone companies, with its devices ranging from high-end flagships to low-cost budget options.
Almost all of the company's current handsets have already been updated to Android 10, including:
Huawei P40 series
Huawei P30 series
Huawei P20 series
Huawei Mate 40 Series
Huawei Mate 30E Pro 5G
Huawei Mate 20 series
Huawei Mate 10 series
Huawei Mate X / Mate Xs
Huawei Y7a
Honor 30 / 30 Pro
Honor 20 / 20 Pro / 20 Pro Lite
Honor 30S
Honor 30i
Honor 20S
Honor View 20
Honor 10X Lite
Honor 10
Honor View 10
Honor 9A
Honor 9X / 9X Pro
Honor 8X
Motorola
Motorola used to be on top of its game when it came to Android updates, but in recent years, the company has gotten slower and more inconsistent with how it handles new software.
As of right now, these are all of the Motorola phones that have successfully gotten their Android 10 update:
Motorola Edge / Edge+
Moto G 5G
Moto G9 Power
Moto G8 Plus
Moto G8 Play
Moto G7
Moto G7 Play
Moto G7 Power
Moto G7 Plus
Moto G Fast
Moto Z4
Motorola One / One 5G
Motorola One Action
Motorola One Fusion+
Motorola One Macro
Motorola One Power
Motorola One Vision
Motorola One Zoom
Motorola RAZR / RAZR 5G
Moto E (2020)
Moto E7 Plus
Moto G9 Plus
Moto G9 Play
Motorola One 5G Ace
Moto G Stylus (2021)
Moto G Power (2021)
Moto G Play (2021)
There are a few other phones that we expect to get Android 10 at some point, with those being:
Nokia
When it comes to Android updates, one company that stands out among the rest is Nokia. Led by HMD Global, this current iteration of the Nokia brand has become synonymous with phones that have clean software and get timely, consistent updates.
Nokia's been hard at work updating a bunch of its phones to Android 10, with all of the following now running the software:
Nokia 8 V 5G UW
Nokia 9 PureView
Nokia 8.3 5G
Nokia 8.1
Nokia 8 Sirocco
Nokia 7.2
Nokia 7.1
Nokia 7 Plus
Nokia 6.2
Nokia 6.1 Plus
Nokia 6.1
Nokia 5.3
Nokia 5.1 Plus
Nokia 4.2
Nokia 3.4
Nokia 3.2
Nokia 3.1 Plus
Nokia 3.1
Nokia 3V
Nokia 2.4
Nokia 2.3
Nokia 2.2
Nokia 1 Plus
Nokia 1
Nokia 5.1
Nokia 3.1
Nokia 2.1
OnePlus
OnePlus touts fast updates and a fast track to the latest version of Android as a feature of its phones. The company has repeatedly proven that platform updates can be done quickly and fairly bug-free, and that hasn't changed with Android 10. Here are the phones for which Android 10 is now available:
OnePlus Nord N10 5G
OnePlus Nord N100
OnePlus Nord
OnePlus 8 / 8 Pro
OnePlus 7T / 7T Pro
OnePlus 7
OnePlus 7 Pro
OnePlus 7 Pro 5G
OnePlus 6T
OnePlus 6
OnePlus 5 / 5T
Despite being launched with Android Nougat back in 2017, the OnePlus 5 and 5T were updated to Android 10 on May 27th, 2020.
Odds & Ends
Here are the phones that don't quite belong in our categories above but still deserve a shout-out for rocking Android 10:
ASUS ZenFone 7 / 7 Pro
ASUS ZenFone 6
ASUS ROG Phone 2 / ROG Phone 3
ASUS ZenFone Max Pro (M1)
ASUS ZenFone Max M2
Essential Phone
Microsoft Surface Duo
HTC Desire 21 Pro 5G
Sony Xperia 1
Sony Xperia 5 / Xperia 5 II
Sony Xperia 10/10 Plus
Sony Xperia 10 II
Sony Xperia XZ3
Sony Xperia XZ2
Sony Xperia XZ2 Compact
Sony Xperia XZ2 Premium
TCL 20 5G
TCL 10 5G UW
TCL 10L
TCL 10 Plus
Xiaomi Mi A2
Xiaomi Redmi Note 8
Xiaomi Redmi 7
Xiaomi Mi 10
Xiaomi Redmi K20 / K20 Pro
Poco F1
Poco M2 Pro
Poco M3
Poco X2
Poco X3
ZTE Axon 10 Pro (Europe only)
ZTE Axon 20 5G
Nubia Red Magic 5S
Android Central Newsletter
Get instant access to breaking news, the hottest reviews, great deals and helpful tips
Senior Editor - Chromebooks, tablets, and wearables
Andrew Myrick is a Senior Editor at Android Central. He enjoys everything to do with technology, including tablets, smartphones, and everything in between. Perhaps his favorite past-time is collecting different headphones, even if they all end up in the same drawer.
The Nokia 3.1 plus sold exclusive by Cricket Wireless in the U.S. is not on the AndroidOne program.
I don't know why Nokia chose to update only 3 phones in Q4 2019, but 10 others in Q1 2020

Nokia probably chose to update the 3 phones due to the. Being their most important phone as well as being some of their most recent and the Nokia 9 Pureview, Nokia 8.1 (my phone) and Nokia 7.1 the best of Nokia and Android One so don't worry, your 3.1 will get Android 10 eventually, it's just you'll be getting it likely early next year, but in the meantime you'll be still getting security updates.

Well my Moto G7 seems sure of getting the update at some point. I'm looking forward to seeing how Motorola handles the new gesture system since Motos have sorta near stock android.

Yeah, given their track record on updates you'll get it in Q4 2021.

Well if it takes that long I'll have moved on. I'm getting the G8 next year.

I'm sorry but let's face it. Any android manufacturer not named OnePlus, Pixel or Essential isn't going to be updating their phones any time soon. That's the sad story of Android.

Why is that androids fault?

Who said it was Android's fault?

I believe they said it was the Manufacturer's fault.

Actually You should have some said any Android OEM that isn't, Pixel, Essential Phone, OnePlus and Nokia (they're better than the rest) isn't going to get Android 10 anytime soon because my Nokia 8.1 is an Android One phone and will get the update before the end of the year (Q4 )which is quicker than most.

I'm cool with it, as long as Samsung makes it worth the wait like usual.

My Zenfone 6 updated months ago

I still have a real problem with this 2 major updates thing! especially on Samsung flagships as they are not cheap! I know the obvious comparison is the iPhone but they will still be supporting the iPhone 6s with IOS 13 and that phone came out in 2015! When your pushing over £1k for a smartphone I don't think it's too much to ask that it's supported for at least 3 major updates at least.

Youre right in comparing these lazy or just cheap OEMs to Apple.

I just checked my Essential Phone and it is downloading right now! All updates have always been super fast and at the same time as Pixel.

Why do people not give this awesome manufacturer a chance? They keep flocking behind Samsung who has proven time and time again that they don't care about keeping their devices updated in a timely manner. All these people claim to love Android but they won't even give a manufacturer that's trying a second look.

I love my Essential PH-1!!
The only flagship I need.....

I find Samsung's software touches worth the wait. I didn't even realize dark mode wasn't part of Android 9 for a few months after getting it.

hmm, new OS versions still have alot of bugs ?

This should be the norm, and not a stand out feature of essential and pixel. It's great essential got it right, but pathetic few others can.

Wonder which will get it first, my Galaxy S10e or my OnePlus 5. I'd guess the latter.

Personally, I find Samsung's software touches worth it. To each his own though.

"Huawei has also yet to share any official details regarding its Android 10 plans" What a load of garbage. There are currently 28 Huawei/Honor phones which have been officially confirmed to be getting Android 10. Try doing some research before posting such rubbish.

I'm sure he did some sort of research. It just wasn't comprehensive enough.

While Android 10 would be nice to have, I am more concerned about Samsung keeping up the monthly security updates for my Android 9 (Pie) Galaxy Note 8. I'm not thrilled about shelling out +$1,000 for another smartphone anytime soon...

From what I've heard, you should hopefully be good for another year on security updates.

Android 9 (pie) + Samsung One UI 1.5 > Android 10

Those BlackBerry devices won't even get 9, forget about 10.

Very true. My Blackberry Motion will not get 9 so I picked up an Essential PH 1 a few months back and got A10 yesterday when the Pixel phones received it. Blackberry Mobile promised Android Pie for K-2 and it has been over a year. It may be stuck on 8.

BlackBerry is kaput! Don't buy a BB PassPort either

What about Asus Zenfone 6?

Yay, my Nokia phone is on the list for this quarter...🤖🤓

I'm still amazed that 2 years is considered an acceptable time frame for a device to continue to get updates . Sorry. But not when the device costs nearly a grand or even more than a grand. I have a HP laptop from 2012. Microsoft gave Windows 7 and 8 users a free upgrade to Windows 10. Its a 7 year old device, running latest OS, and gets updates regularly like every Win 10 machine. And yes, it runs just fine. At least as well as Windows 7 ever did. It still gets driver updates as well, though mostly for GPU these days. My Note 9 cost more than my laptop. But my Note 9 will lose all software and security patch support far quicker (figure Samsung will support it for another year at best). Kinda sucks.

Hopefully, Samsung & Microsoft's deepening partnership(among other factors) will help steer Samsung in the right direction.

Well, be fair.
The reason MS is supporting those older systems is to placate their Business users (usually for 8-10 years) who would revolt if they had to purchase new hardware every 2 years.
Since they HAVE to support the stuff for Business, they give it away for Home and School to keep them up with the Business customers (and to keep their support costs under control. To support two totally different eco-systems would be a nightmare for them. Thus the reason they dropped Windows Phone.)
Remember, Microsoft is a SOFTWARE company, so that is their Bread and Butter and frankly, they are very good at it (considering the tens of thousands of hardware configurations and software applications they must support.) The longer MS can support their OSes, the longer they can sell more services (Azure, Office 365, etc.) and software via their Store (crappy though it is) to their users.
Samsung is a HARDWARE company, so they are only interested in SELLING NEW HARDWARE. Also, since they are vertically integrated, as the underlying hardware tech changes the new product lines change with them and they drop support quickly for older stuff as there is NO MONEY IN IT FOR THEM.
The only people in the Android eco-system who make any money after a phone sale are Google and their app-developers (via the Store.) After all, who uses the Samsung Store for ANYTHING? (or Bixby for that matter.)
The smaller phone manufacturers use fast updates as a marketing point against a behemoth like Samsung.
Apple is a closed-loop eco-system so you can't compare them to anyone else. They make money on you coming and going as you have no place else to go.

Razer 2 Android 10? No love for My Razer. I am sad.

Already have it on my Pixel 3 XL and loving it. Especially the dark mode, notifications and increased security options. Phone seems to be snappier too.

Wait! Why there's no LG G8 in the list? Are you kidding? It was the only LG's phone that got beta-version of Android Q. So I think it must get the update during next few months.

LG suck with updates, the LG G7 ThinQ only just got Android 9 Pie not that long ago so don't hold your breath for the G8 getting Android 10 anytime soon.

My 2 XL already has Android 10. Does anyone seriously believe that a BlackBerry device will ever see Android 10? They can't even get Android 9 (pie) released...

When will Xiaomi mi A3 get android 10

No before my Nokia 8.1 as Nokia are the BEST with Android One updates.

This is where I'm wishing I still had my Pixel 2 XL. But I'm happy wmh Nokia 8.1 and I know I'll be getting that Android 10 goodness soon thanks go My 8.1 being on Android One.

I Love My Asus Zenfone Max pro M1
Give me update please

My V40 Thinq is still on Oreo 😥

The OEMS like Samsung have no intentions on going faster because the great majority of people with their phones don't know or dont care they are a year behind on updates. It is those if us that do understand and think this is important that buy phones like the Pixel so we can stay on the bleeding edge. In fact, most people resist the changes we relish. Having lived with 10 for several months now, it is super comfortable to me. When my wife moves to a Pixel from an LG in a few months, she's gonna grumble.😄

Having a Samsung Galaxy is like having Android 13 already. Google is always way behind Samsung on software features lol

Exactly. I find Samsung's touches well worth it. I didn't realize dark mode wasn't part of Android 9 until a few months after I got One UI.

I'm interested in where the info for the BlackBerry Key2 and Key2 LE came from? As far as I know, there's been no communication from BlackBerry/TCL about this. Seeing as both handsets are still on Oreo, it seems a stretch to confirm 10 is coming our way?!

I love the shade of not even including LG. Truly deserved omission.

As long as Samsung keeps making the wait worthwhile, I don't mind waiting. Dark mode was essentially an Android 9 feature for me. I feel like I already have half of Android 10 and some of Android 11 while rocking Android 9, One UI 1.5.

How about a Moto X4 Android One? Too old of a phone?

That's my question because that's my phone!!

This is the nice thing about owning an LG phone. You already know from the day you get it that updates like this won't happen...

This is one of the reasons I will be staying with a Pixel for the foreseeable future. Always hated playing the waiting game when it came to updates. While they're not exactly the most exciting from a hardware standpoint, can't beat being first with updates. Hope these OEMs stick to their schedules!

Even though they gave a "shout out" to the old LG G7 getting the update, that just means my G8 will be right there along with the rest of the phones listed.

They said the V20 would get Pie. I don't think it did.

As my current phone is samsung this time, I reckon it will be 2020 before it sees 10.

While I'd love my G7 to get android 10 I HIGHLY doubt it is going to happen. And if it does it wont be until this time next year. My G7 only got android 9 a month ago.

What about Xiaomi phones? Why aren't they listed?

Sprint LG V30 + $900 flagship device.
23 months old.
Currently Android Version 8.0
Love the phone, hate Android update system.

Since Lenovo bought Motorola, they've been slow to update their phones. Some Moto phones only get one year of updates

They aren't as bad as many seem to think. My G7 has gotten a security patch every other month since I bought it. As for os updates my X4 shipped with Nougat at launch and is now on 9 Pie. They may not be speed demons with the updates but they get them out eventually.

My Moto G7 is still on Jan 1 2019 security.
Does it matter if it is an Amazon phone?

My wife's is on Dec. 1, 2019. It's an Amazon phone (unlocked) on Verizon.

My unlock Moto G7 just got the Dec 2019 update Sunday night. I've been getting security and some feature updates bi-monthly consistently. The most likely culprit is your carrier.

And this is why I will ALWAYS own a Pixel device. I get monthly updates direct from Google without delay, just like iPhones get from Apple. Nokia has been pretty good with their updates, but I still prefer to trust Google with the update more.

Still waiting for my OnePlus 6T from T-Mobile to finally get the update. But I've been reading that even the global unlocked version still doesn't have a working version of Android 10. I guess the 6T is the child OnePlus forgot about.

I will never buy another Motorola phone ever again!!! The security updates are not even on time. I was supposed to get Android 10 on my Moto X4 Android One. My next phone is a Pixel. *It's hard to find a Nokia phone that works on Verizon.

Some Nokia works. Just give them a call and tell them your phone's IMEI. They can whitelist it as long as it has the right bands (4 and 13).

It's nothing to want. I'd rather be back on Pie on my Galaxy S10 Plus to be honest. Android 10 blows.

I would prefer Android 9 as well

How about the Moto G8 plus? seems strange the G7 is mentioned bit not the newer model.

My Zenfone 6 has Android 10 for a couple of months now

Don't count on Motorola following through on any of their update promises. The Z2 Play in the US is still on Oreo. We were promised an update to Pie that Motorola never followed through on.

I could Update to A10. But reading about all the countless bugs A10 brings,no thank you. Stuck on December 2019 security update until I buy a new phone. (SONY XZ2 6GB , HK Ver )

pixel gets it.
samsung takes 8 months to a year.
and Huawei needs fresh spyware asap so they will try to be quick.
the rest may as well buy a new phone.
LG won't support any phone more than 6 months.
outdated software on a $1000-$1600 samsung is unacceptable. and android watches are terrible at best.
reason 123234523 i went to iPhone.

I have a 2 year old LG V35 that is running Android 10 and latest security update. Get your facts straight.

Still waiting, S9+ on Verizon. No updates since December. I'll have an S20 Ultra first

Why is the Moto e6 listed to be eligible for Android 10? I mean it would be great if they do it, but they already said e series won't get a single OS update since around e4's time.

Moto G7 did get Android 10 some time ago but not in the US. I've been getting my security updates bi-monthly, in fact I got one this month but no Android 10. I usually don't care because I buy a new phone annually. I can buy three new phones for price of one flagship over the years.

No, my Nokia 3.1 Plus still has not received Android 10 yet. They are rolling it out in waves. The update I received yesterday added Digital Wellbeing, Wi-Fi Calling, and the April patch, but still on Android 9. There are reports that Android 10 caused notifications to stop working. I hope I don't have to wait another month for Android 10.

Only on Android can you recycle a year old article about an OS update and it is still timely. My Pixel is running the 11 beta.

What about my BlackBerry Z10????m

I'm so confused right now...my phone has had the Android 10 update since last year........why is this a "new" article from September 2020....is it a reposted/re-dated article??? Update: okay. I see comments from a year ago. No idea why this has been re-dated and is popping up as new news.

"The company (OnePlus) has proven time and time again that platform updates can be done quickly and fairly bug-free, and that hasn't changed with Android 10." This isn't the case with the 5, 5t. The update is still not available OTA for most owners despite the promise of second quarter 2020. The experience of those who have it say it is super buggy especially with basic functionality. I don't understand how OnePlus got so much good publicity for offering 3 year update on this phone, yet the awful roll out has gotten no press at all.

This updated article still touts that OnePlus released the android 10 update for the 5 and 5t back in May. This is not true! They did a very limited roll out of version 10.0.0, found a major bug, had major outcry of many issues and went silent never releasing that version for wide availability. OnePlus just last week opened up another limited release of version 10.0.1 to check for more bugs. It still is not available for wide release! Please stop hiding the fact that OnePlus fell flat on their face in their promise to release this quarter 2 of this year. A few phones that got a really buggy version, and then silence is not a wide release.

Old article, might have been updated; but I don't care. Not sure why I read it. I've been running 11 for a few months on my Pixel 4XL. :-)

What devices don't have Android 10?

If you are using a phone not yet updated to Android 10 then you could care a less about updates.
Android Central Newsletter
Get instant access to breaking news, the hottest reviews, great deals and helpful tips
Thank you for signing up to Android Central. You will receive a verification email shortly.
There was a problem. Please refresh the page and try again.