What's on your Pixel 5 wish list?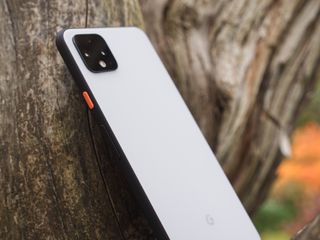 (Image credit: Joe Maring / Android Central)
We aren't expecting Google to announce the Pixel 5 until much later in the year, but as the story often goes, that hasn't stopped people from creating wish lists of what they want to see in the upcoming flagship.
The Pixel 4 brought some great ideas to the table, such as a 90Hz display and dual cameras, but there are plenty of areas in which Google can improve with its successor.
Taking a look through the AC forums, here's what some of our members want to see.
Now, let's hear from you — What's on your Pixel 5 wish list?
Join the conversation in the forums!
Have you listened to this week's Android Central Podcast?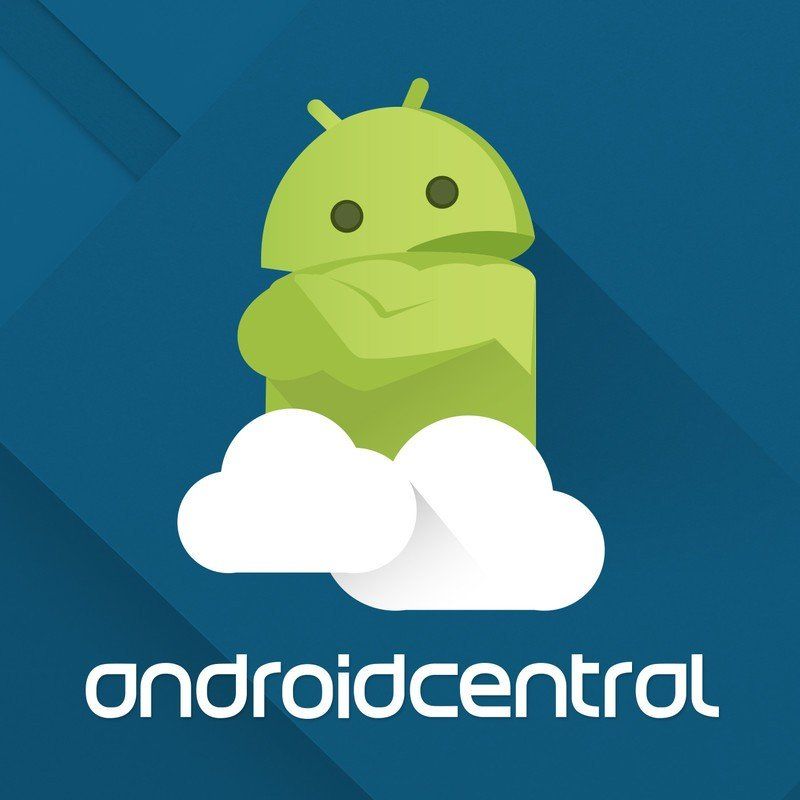 Every week, the Android Central Podcast brings you the latest tech news, analysis and hot takes, with familiar co-hosts and special guests.
Android Central Newsletter
Get instant access to breaking news, the hottest reviews, great deals and helpful tips
Joe Maring was a Senior Editor for Android Central between 2017 and 2021. You can reach him on Twitter at @JoeMaring1.
Headphone jack and expandable memory.

I'm writing this as a 2 XL owner having a hard time justifying an upgrade.
Here's the list of things it should have to convince me upgrading:
- battery life. As far as I understood, the 2 XL still has one of the best among the entire Pixel range. This is not OK, considering it's a 2 year old device, and later generation flagships should definitely improve under all aspects. So for the 5 XL I expect something near 2 days of use. Do what it takes, Google. Start by fitting a 4000 mAh battery inside the thing, and then some more magic in the OS (I'd love to have a break down of the Google Play Services battery usage, for example).
- display should be top quality. My 2 XL is quite bad. The 4s is already up there with Samsung, so I guess this item is checked already
- a 1 .5 day battery smaller variant. I'm always looking forward to a compact flagship, but the battery is always a deal-breaker. I considered the 3a (non-XL), and while battery was on par with my 2 XL, general performance and finish was not really up to the game. A 5 that lasted me 1.5 days would definitely convince me to get something more pocketable.
- 128 GB storage entry. Ok Google, we know by now you want to push your cloud services, but 64GB are really starting to be insufficient, especially considering that we now have partitions A + B since a few OS releases.
- a fingerprint reader. Seriously, face unlock is scaring me away.
- Better video recording quality. Apple is still ahead here.
- Keep improving photos. Here Google still has an edge over competition. They'd better keep it this way.
- more aggressive pricing, 0 discounts policy. I envy Apple's resale value. The key for that? Everybody wants one, but most importantly they hardly ever sell at a discounted price (at least here in Europe). Androids are easily 15-20% off on Black Fridays. This needs to stop. Let me pay a fair price, and then keep it all year long, until maybe a couple of months before the next gen comes out, to encourage people buying your remaining stock. People will be pissed at first, but it's a strategy that pays off over time. Maybe this doesn't apply a lot to the NA market where most devices are bought with a contract, but here in Europe it's much more common to buy unlocked, and having a fast depreciating device on your neck can become an obstacle to people willing to upgrade. I paid almost 800 EUR for my 2 XL (Black Friday :D) and now it's worth less than 200. A 2 year old flagship by Apple, on the other hand, has kept more than 50% of its price over the same time span (wife's iPhone X, paid ~800 EUR and now worth somewhere near 500).
- fewer manufacturing defects and better support. Every generation has been plagued by recurring issues. While some might be exaggerated by media, it's undeniable that Google needs to step up its game here, if it wants to compete with Apple and Samsung. My 2 XL is my 2nd replacement (so, 3rd overall) because of speaker and camera issues. A physical Google store for support would be nice as well. Here in Europe my only solution to a KO device is contacting chat support, explain issue and have a replacement device sent to me within a week. If I had an iPhone, I could go to the closest Apple store and get a replacement on the spot.
- distribution: here in France where I live it's impossible to find a Pixel 4 in all major consumer electronics shops. Many people, me included, still want to test a device before buying it. So yeah, that sucks. Do something about distribution here in Europe, G. Also, I've been to Italy in a similar shop and the girl I asked suggested to go check the PC area. I guess she though I was talking about a PixelBook, who knows. Fact is, distribution and marketing in Europe are severely behind Apple. The standard person hardly knows what a Pixel is.

A phone that doesn't suck as hard at the Pixel 4. Low bar, I know.

It's a low bar, but they probably won't be able to hit it.

Bigger batteries and lower the damn price. Too much for what's offered. That's exactly why I chose the 3a xl.? The true value for your 💰!

A phone that's actually good in it's own right rather than just being a modern feature phone that's totally propped up by it's camera. And a fingerprint sensor.

1. Don't be so blasted ugly
2. Headphone jack
3. Fingerprint reader
4. If you're going to underwhelm us with another blah device that sorta works after you update everything a few times, at least don't give it Galaxy / Apple pricing.

Major boost to battery capacity. I'm typically desk bound during the week, so not really affected, but I know my 4xl wouldn't make it through the day with heavy use. The 5 should be 3200mAh and the 5XL should be 4000mAh+ minimum. Motion sense needs serious refinement or ditching.

4000mah for the 5
5000mah for the 5xl
Ultra wide camera
Cut the bezels in half all around
The forehead can stay but at half the size
Let it work out of the box
No updates required

Front facing speakers, fingerprint sensor

A much MUCH bigger battery, especially for the smaller one. A 3300mAh battery for the smaller one and a 4300mAh for the XL. And a rear fingerprint scanner. Google could literally make those changes to the Pixel 4 and call it the Pixel 5 and I'd buy it. Literally everything else could stay the same.

My Pixel 5 wishlist. Battery Capacity equal to 2020 flagships.
Having an amazing software feature set is pointless if you have to leave them off to make it through the day. This needs addressing every year without fail. The same feature set available worldwide with nothing exclusive to US only.
Samsung & Apple have keynotes describing the merits of their phones and they apply to every phone bought. I'm sure there will be some amazing software feature that will set the phone apart so I look forward to seeing it on YouTube and wish I could use it in my life. Tech journalist don't seem to underline this enough when they have the platform to echo our sub par user experience to Google. It is weird that a company like Google would ignore the obvious basics of mobile phones but more perplexing that they wouldn't get publicly called out by journalists after the forth version of a phone that fails to compete on such nuts and bolts levels.

Two key upgrades 4500 mAh on 5 XL with fingerprint sensor will allow me to consider it from my iPhone 8 plus having still got a 2xl as backup.

More reliable, reasonable price, less bugs.
Android Central Newsletter
Get instant access to breaking news, the hottest reviews, great deals and helpful tips
Thank you for signing up to Android Central. You will receive a verification email shortly.
There was a problem. Please refresh the page and try again.