What do you think about the Galaxy Note 20's massive camera bump?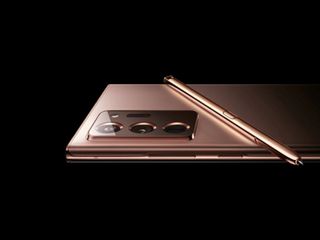 (Image credit: Samsung)
Samsung is set to unveil the Galaxy Note 20 on August 5, and leading up to that date, we've seen a ton of leaks for the upcoming phone. In addition to Samsung accidentally publishing official renders of the phone on its website, we've also seen hands-on photos and video of the Note.
One leak, in particular, gave us a clear look at the Galaxy Note 20's rear camera bump, with the leaker saying it's even larger than the one found on the Galaxy S20 Ultra. It certainly does look like a thick unit, and that has some folks a little anxious about how it'll look/feel in the final product.
A few of our AC forum members recently got to talking about this, with their conversation going as follows.
What say you? What do you think about the Galaxy Note 20's massive camera bump?
Joe Maring was a Senior Editor for Android Central between 2017 and 2021. You can reach him on Twitter at @JoeMaring1.
Top heavy, 6.9in display, tablet territory to say the least? Too big for me, but I'm sure many will luv it!

I think camera bumps, in general, are stupid. If the cameras require that extra space, why not increase the total thickness of the phone to make it uniform, then make use of the additional thickness by giving us a bigger battery. No, instead we get a phone that doesn't lay flat... but, ooo, you see how thin it is? So chic! <rolls eyes>

I am in the minority in that I don't care about camera quality all that much and I also don't use a phone case so a hump like this really bothers me because it won't lay flat. I much prefer a small, flush camera like the original Pixel phone. I agree with people who say just make the entire phone thicker and put in a larger battery to make a huge hump like this flush. The reality is that most people seem to use a case and won't even realize the hump is there 5 minutes after they get the phone.

Yep....put a case on S20 Ultra and haven't noticed it...lol

I guess I'm the opposite then, lol. I don't like cases, love a flush module if possible, and camera quality is very important. Just finished three days of shooting video and photos for documentary as a matter of fact.

It IS massive – if based on the design of the earlier S20 series, which is usually the case. I hesitated but eventually bought the Note10+ at the end of last year, as I thought I'd be missing out on an under-display front camera in the 20 series. Am I EVER glad I did! I handled the S20 Ultra when it was eventually released, as that's the one I would have gotten. It's taller, narrower, and thicker than my what I now consider "svelte" Note – and that it ain't no small phone! And the "bump"? At about 1mm, not only is it massive, but it's also massively ugly! Actually, it's quite obnoxious.
Samsung's just made a literal brick of a phone, albeit a small brick, but a brick, nonetheless.
Edit: I forgot to add: The S20 Ultra is frickin' heavy! And just as a point of comparison: My S7 edge and Note10+ are both in similarly sized cases, without too much bulk. The new phone ends being just about ~5mm taller, but that tiny difference makes a HUGE one in pants' front pockets. It makes it more difficult to sit; take 2 – 3 stairs at a time; take it out from the pocket while sitting, etc. I don't understand the physics of how that little difference in height could make such a BIG, annoying difference!

It's not a camera bump, it's a tabletop plateau and reminds me of Mount Roraima.
A case will be required, or a you can buy those rubber stick-on feet to compensate for the appendage stuck to the back.

People used to lambast the Nokia 1020 for its bump...coming full circle for now for all premium phones/phablets...

edit: commented on wrong article
Android Central Newsletter
Thank you for signing up to Android Central. You will receive a verification email shortly.
There was a problem. Please refresh the page and try again.