Garmin vivomove Trend vs. Fossil Gen 6 Hybrid
The Garmin vivomove Trend and Fossil Gen 6 Hybrid are both stylish, analog-style smartwatches with tons of hidden features.
Lots of hidden goodies
For a smartwatch that doesn't really look like a smartwatch but more like a fashionable timepiece on your wrist, the Garmin vivomove Trend is a great option. Even though it doesn't look like it, the watch contains tons of smart goodies inside, tracking plenty of workout, activity, health, and wellness stats you can view in the app or using the clever hidden touchscreen.
For
It has a cool hidden touchscreen
Battery life is decent
You can compete with friends using the app
It works with wireless charging
Against
No built-in GPS
Expensive
Touchscreen only navigation
Fashion first
The Fossil Gen 6 Hybrid smartwatch is a fashionable, luxurious timepiece with some basic fitness, activity, health, and wellness tracking inside. But it's a watch first and a smart device second. If you're looking for something to give you the basics and you aren't a serious athlete or training to meet set goals, it will do. Otherwise, this watch is more about fashion than it is about function.
For
Fashionable watch
Gorgeous crystals around the bezel (on some models)
Built-in Alexa voice controls
Very generous battery life
Against
More watch than smart
Very basic fitness tracking only
No touchscreen
No built-in GPS
The Garmin vivomove Trend vs. Fossil Gen 6 Hybrid almost seems like an unfair race. These two smartwatches are both fashionable, yes. But deep down, they are designed for very different people. I'll explain further as we discuss more.
Garmin vivomove Trend vs. Fossil Gen 6 Hybrid: Fashion and basic functions
Why you can trust Android Central Our expert reviewers spend hours testing and comparing products and services so you can choose the best for you. Find out more about how we test.
As mentioned, both these watches are designed to look like elegant timepieces on your wrist. But they also cleverly track smart functions relating to sports, activity, sleep, heart rate, notifications, and more.
The Garmin vivomove Trend looks like a traditional wristwatch at first glance, with a classic, analog design, round face, and analog hands in the center. But there's also a secret, hidden full-dial display that shows up when you want to interact with the touchscreen. Tap it and the hands will dynamically move away and reveal the digital data you seek. Keep in mind, however, that the touchscreen is your only method for navigation since this watch doesn't have buttons, and in his review, Android Central's Michael Hicks found that this could be tricky at times.
Available in Peach gold stainless with a French grey case, Slate with a black case, Peach gold with an Ivory case, and Silver with a mist grey case, the Garmin vivomove Trend is made of domed glass and comes with a comfortable silicone 20mm quick release band. If you don't like the color or material or want to change up the look, you can choose from a variety of optional bands.
The Garmin vivomove has a tiny 1-inch LCD that measures 1.01 x 0.74 inches to be exact and delivers text-based data at 254 x 346 resolution. With a swim rating, you can swim or shower with it on. You can also manage and view stats in the Garmin Connect app.
You'll get up to five days of battery life, plus an extra day if you use it in analog mode. Charge it for 15 minutes when you're in a rush to get a full extra day in smartwatch mode. A nice selling feature is that this is the first Garmin smartwatch to enable wireless charging, using any compatible Qi wireless charging pad. For some, that will be a nice-to-have, but for others, it could be a game-changer.
The Fossil Gen 6 Hybrid is also designed to look like a wristwatch with stunning detailing, including 150 hand-placed Czech crystals surrounding the bezel (on some models). It, too, has swappable bands but comes with a variety of options, including leather, mesh, or stainless steel, and in various feminine and masculine designs under lines like the Carlie and Machine. Colors include black, neutral, silver, blue, brown, grey, Rose gold, gold, pink, Smoke, and two-tone. There's a 45mm and 41mm version.
There are easy-to-read mechanical hands with hour markers and glanceable notifications on the tiny screen. It's a 1.1-inch E-ink display with 240 x 240 resolution and a backlight, which is notably less vibrant than on the Garmin vivomove Trend. On the side is two push buttons that are configurable to your frequently used functions. This is necessary since it isn't a touchscreen.
With a 3ATM rating, the watch has undergone a 10K swim paddle test, so you can get it wet, and even swim with it, though you'll need to use caution since it doesn't meet the stricter 5ATM rating. In addition to the screen, you can view and manage stats, data, and settings using the Fossil Hybrid app. It boasts a very impressive up to two-week battery life, largely because of its limited functions.
Garmin vivomove Trend vs. Fossil Gen 6 Hybrid: Specifications
We'll get into how these two smartwatches function, but first, let's look at the specs.
Swipe to scroll horizontally
| Header Cell - Column 0 | Garmin vivomove Trend | Fossil Gen 6 Hybrid |
| --- | --- | --- |
| Compatibility | Android, iOS | Android, iOS |
| Colors | Cream Gold/French Grey, Slate/Black, Peach Gold/Ivory, Silver/Mist Grey | Black, Neutral, Silver, Blue, Brown, Grey, Rose Gold, Gold, Pink, Smoke, Two-Tone |
| Swappable Band | Yes | Yes |
| Battery Life | Up to 5 Days + 1 Day Analog Only, 15 min Quick Charge | Up to 2 Weeks |
| App | Garmin Connect | Fossil Hybrid |
| Heart Rate Monitoring | Yes | Yes |
| Stress Tracking | Yes | No |
| GPS | Connected | Connected |
| Sleep Monitoring | Yes | Yes |
| Swimproof | 5ATM | 3ATM |
| Phone Notifications | Yes | Yes |
| Blood Oxygen | Yes | Yes |
| Heart Rate | Yes | Yes |
| Mobile Pay | Yes | No |
| Screen Size | 1.01 x 0.74 inches | 1.1 inches |
| Screen Type | Liquid Crystal | E-ink |
| Screen Resolution | 254 x 346 | 240 x 240 |
| Size | 40.4 x 40.4 x 11.9mm | 41mm, 45mm |
On the surface, it seems these two smartwatches do and track a lot of the same things. But there are bigger differences under the hood.
Garmin vivomove Trend vs. Fossil Gen 6 Hybrid: How they work and what they can do
Despite resembling a standard wristwatch, the Garmin vivomove Trend can track plenty of health and wellness stats, sports, and other activities, just like any other smartwatch. It just does so in a much subtler manner. The hidden touchscreen lights up when you want to see your data, and the hands move out of the way. When you're done, it returns to a standard analog watch style.
In addition to tracking basic steps, it comes loaded with sports and activities you can track like yoga, strength, cardio, and swimming. There are also 10 timed activities with automatic rep counting for some types of workouts. Additionally, the vivomove Trend can track floor climbs, calories burned, and intensity minutes while you workout so you can work towards reaching personal daily goals.
The Garmin vivomove Trend also tracks 24/7 heart rate with alerts if it detects unusually high or low rates, monitors sleep (and gives you a sleep score), pulse OX and respiration, blood oxygen saturation, stress tracking, hydration tracking, mindful breathing, and women's health.
Like other Garmin smartwatches and fitness trackers, it also includes Body Battery, Garmin's name for the technology that analyzes your body's energy levels throughout the day. This then advises when it's the best time to do an intense workout, moderate exercise, or take a rest day.
With connected GPS, you can track your routes while you run, cycle, hike, or do other outdoor activities, but you will need to have your phone with you to leverage its GPS. Connect the Garmin vivomove Trend to the Garmin Connect app, meanwhile, and compete with friends, family members, and others, earning badges as you meet goals and milestones.
In addition to exercise-related functions, you can also get notifications on your wrist via this smartphone, including incoming calls, messages, and calendar appointments, though it appears on the very tiny screen. If you have issues reading things close-up, you'll almost definitely need to wear your glasses to see the screen. Along with being able to connect to both Android and iOS devices, with Android, you can respond to texts right from your wrist.
Additional features include a chronograph, timer, and stopwatch; as well as Garmin Pay and live location, which can send your location to pre-defined contacts if an incident has been detected. There's also a manual option whereby if you are feeling unsafe, you can tap a button to tell contacts where you are.
Also resembling a fashionable wristwatch, the Fossil Gen 6 Hybrid isn't quite as feature-rich as the Garmin vivomove Trend. You get very basic activity tracking that feels like it's more of an afterthought than a primary feature of the smartwatch. It does, however, have automatic workout detection for a few different activities.
There's also a heart rate sensor and the watch can track things like blood oxygen saturation, which is a nice touch. The special Wellness Edition of this smartwatch adds additional health and wellness tracking, including Vo2 Max and heart rate zones during exercise. So, if you want to rely more on the activity tracking, opt for this version of the watch. Even with that model, however, Android Central's Derrek Lee says in his review that the Wellness Edition watch is still "more like a casual hybrid smartwatch that can do fitness things."
You can glance at the always-on display to see incoming notifications which are, again, on a very tiny screen that might be difficult to see for the far-sighted. Lee also notes that the E-ink screen can be difficult to see at night. There are also 20 different watch faces from which to choose, or you can upload an image from your own phone gallery. It also has Alexa built-in, which you can use when your phone is in range. This will be more of a novelty than a useful feature, though.
Also with tethered GPS, the always-on display works for heart rate, message previews, weather, and more. There's sleep tracking as well, and the Fossil Gen 6 Hybrid can sync with Google Fit and Apple Healthkit. There's a timer and the ability to ring your phone from the watch and control music as well.
It's clear that while the Fossil Gen 6 Hybrid has all the basics you'd need for fitness tracking, this is a secondary feature of the watch whereas the Garmin vivomove Trend incorporates more of its core health and wellness tracking features, making this a better option for fitness enthusiasts.
Garmin vivomove Trend vs. Fossil Gen 6 Hybrid: Which should you buy?
Let's face it: with both the Garmin vivomove Trend vs. Fossil Gen 6 Hybrid, there aren't any pro athletes or heavy fitness buffs looking into either of these smartwatches. These are fashionable wristwatches that have some fitness features built in so you can keep track of your day and your health and fitness stats.
With that said, knowing who they are for, the Garmin vivomove Trend is still the better option of the two. It has a similarly elegant design yet offers much more when it comes to the smart features and a focus on fitness and tracking workouts and other relevant stats. But note that you'll only be able to use the touchscreen (no buttons) or the smartphone app to review stats.
It isn't comparable to other, more feature-rich, fitness-focused Garmin smartwatches. But, as Hicks notes, it's a nice, stripped-down version of the Garmin OS. "It's a much more passive device than most Garmin watches," he explains, "but for a certain type of athlete, that may actually be for the best."
The Fossil Gen 6 Hybrid, however, is a sleeker, more stylish design that fashion-conscious individuals might prefer. If fashion if your top concern, go with the Fossil Gen 6 Hybrid. If you want to get the most out of it, opt for the Wellness Edition for additional health-tracking metrics.
But even then, the E-ink screen on the Fossil Gen 6 Hybrid is not as high resolution (though some might find this easier to read) and there's no touchscreen, just side buttons. This also means battery life is much better, though, so this is something to take into consideration as well. Lee found that he was pleasantly surprised with how much he enjoyed the experience with the Fossil Gen 6 Hybrid, despite its shortcomings. "The watch," he noted, "brings enough capabilities to make it useful without it becoming too much of a distraction."
But all things considered, with features like Body Battery, Garmin Pay, stress tracking, timed activities with rep counting, wireless charging, and an overall more robust fitness experience, the Garmin vivomove Trend is a better balance of the best of both style and function.
If you are looking for something different in the hybrid space, consider some additional options among the best hybrid smartwatches, including other models from both Garmin and Fossil.
Balances form and function
With the Garmin vivomove Trend, you get a stylish wristwatch with tons of hidden goodies for fitness, health, and wellness tracking. It's an overall great balance between form and function and will afford better bang for your buck.
Style first, fitness second
If elegance and style is your primary reason for the watch, the Fossil Gen 6 Hybrid boasts a stunning analog design with basic fitness tracking and health reporting. But it's a stylish wristwatch first. If you truly want a better fitness experience, opt for the Wellness Edition.
Get the Android Central Newsletter
Instant access to breaking news, the hottest reviews, great deals and helpful tips.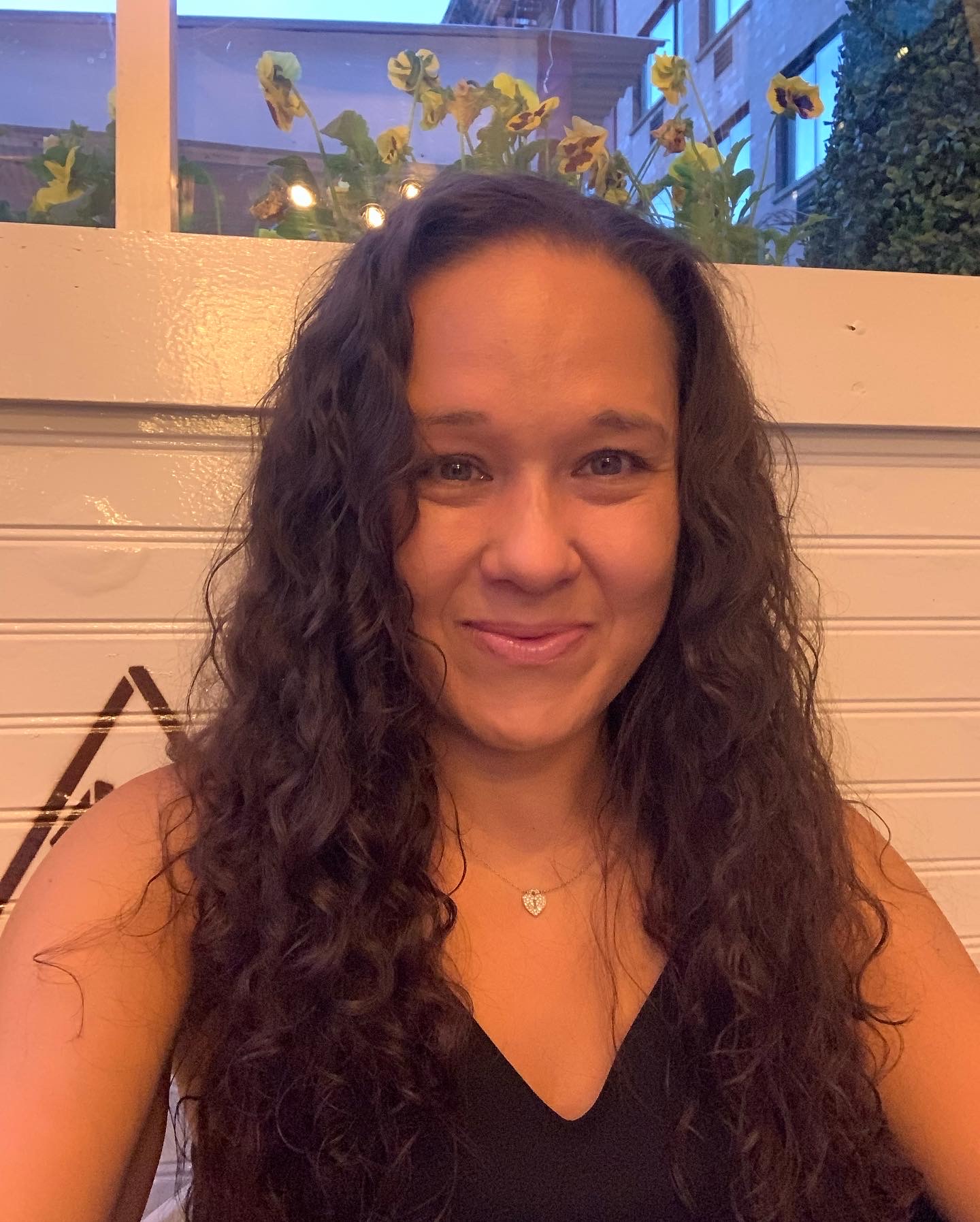 Christine Persaud has been writing about tech since long before the smartphone was even a "thing." When she isn't writing, she's working on her latest fitness program, binging a new TV series, tinkering with tech gadgets she's reviewing, or spending time with family and friends. A self-professed TV nerd, lover of red wine, and passionate home cook, she's immersed in tech in every facet of her life. Follow her at @christineTechCA.