Amazfit Band 7 vs. Xiaomi Mi Band 7
There are fitness trackers for under $100 that are worth considering if you're on a budget.
Super affordable option
As one of the most affordable fitness trackers we have seen to date with so many premium features, the Amazfit Band 7 allows for tracking a wide selection of workouts. With additional features like PAI health assessments and sleep tracking, it's a good option if you're on a tight budget.
For
Very affordable
Lots of workout and activity options
Generous battery life
Against
Notifications can be finnicky
Does not have physical buttons
Connected GPS doesn't always work
Entry-level option
Similar in price, the Xiaomi Mi Band 7 is a solid value option when it comes to fitness tracking, with all the expected features along with a few nice bells and whistles. It won't rival a fitness tracker from a bigger brand, but for basic tracking on a budget, it's worth considering.
For
Bright and large AMOLED screen
Generous battery life
Lots of workout and activity options
Good value for dollar
Against
No access to third-party apps
Doesn't provide as reliable tracking as others
Does not have physical buttons
When you're ready to buy a fitness tracker, you expect to set aside a hundred bucks or more. But that isn't always the case. There are more affordable fitness bands that can track the most important stats, like steps, activity, sleep, and heart rate, and come in at under $100. Of course, if you're selecting one of these, you want to choose wisely to make sure you aren't wasting your money on something that works as it low price might suggest. When it comes to the Amazfit Band 7 vs. Xiaomi Mi Band 7, there is a lot in common with each, but some differences, too.
Amazfit Band 7 vs. Xiaomi Mi Band 7: On the outside
Why you can trust Android Central Our expert reviewers spend hours testing and comparing products and services so you can choose the best for you. Find out more about how we test.
The Amazfit Band 7 and Xiaomi Mi Band 7 are about the same in price, but there are notable differences in their outward appearance.
The Amazfit Band 7 has a 1.47-inch HD AMOLED screen that's long and rectangular. There isn't a physical button: everything is operated via touch, or else you can view stats within the companion app.
It offers an impressive up to 18 days of battery life per charge, 12 with heavy use, and 28 if you activate battery saver mode and turn off non-critical features. It has an always-on display, but keep in mind that if you use that, it will drain the battery more quickly. In his review, Android Central's Michael Hicks said he realistically got about a week per charge, which is still pretty decent.
You can personalize the look by choosing from more than 50 watch faces, eight of which are editable, allowing you to upload and use your own photos. You can further customize the on-screen experience by choosing from a selection of mini-apps, like weather updates and a calculator.
With a swim-proof design, the Amazfit Band 7 even has a specific pool swimming sports mode among its many other common and unique sports modes, which we'll discuss in more detail in the next section.
It comes in black, beige, or pink and you can choose from different strap options as well in pink, green, blue, and orange.
The Xiaomi Mi Band 7 comes equipped with a larger 1.62-inch AMOLED always-on screen with adjustable brightness that can make a difference when using it in direct sunlight, says Android Central's Harish Jonnalagadda in his review. Key information is also highlighted thanks to the advanced UI, which is appreciated when you want to see important information, like numbers, in direct sunlight. The screen is more rounded and pill-shaped in design, and like with the Amazfit Band 7, there's no button on the device.
With a comparable battery life of up to 14 days, the rated battery life comparable also depends on usage when it comes to the Xiaomi Mi Band 7. Indeed, Jonnalgadda says the always-on nature of the display means you'll end up having to charge it more often, potentially even every four days. With more than 100 dynamic band faces, including the ability to add your own photos as well, it's easy to personalize the look of the watch and show off your personal style.
With a 5ATM swim-proof rating, the Xiaomi Mi Band 7 only comes with a black strap but you can choose among various tracker colors like Ivory, Olive, orange, blue, black, and pink, or bolder options like neon green, neon orange, khaki green, or khaki blue if you want to liven up the look.
Amazfit Band 7 vs. Xiaomi Mi Band 7: Looking at the specs
Before diving deeper into these two affordable trackers, let's look at how they compare based on the bare bones specifications.
Swipe to scroll horizontally
| Header Cell - Column 0 | Amazfit Band 7 | Xiaomi Mi Band 7 |
| --- | --- | --- |
| Compatibility | Android, iOS | Android, iOS |
| Colors | Black, Beige, Pink | Ivory, Orange, Blue, Black, Pink, Neon Green, Neon Orange, Khaki Green, Khaki Blue |
| Swappable Band | Yes | Yes |
| Battery Life | Up to 18 Days (12 Days Heavy Use, 28 Days Battery Saver Mode) | Up to 14 Days |
| App | Zepp | Xiaomi |
| Heart Rate Monitoring | Yes | Yes |
| Stress Tracking | Yes | Yes |
| GPS | Connected | Connected |
| Sleep Monitoring | Yes | Yes |
| Swimproof | 5ATM | 5ATM |
| Phone Notifications | Yes | Yes |
| Blood Oxygen | Yes | Yes |
| Mobile Pay | No | No |
| Screen Size | 1.47 inches | 1.62 inches |
| Screen Type | HD AMOLED | AMOLED |
Amazfit Band 7 vs. Xiaomi Mi Band 7: Tracking workouts, sports, and more
Good fitness bands should be able to track your daily activity, including steps, sports, and workouts, and both these trackers accomplish that, and more.
With the Amazfit Band 7, you can choose from 120 different built-in sports and activity modes to track virtually everything under the sun. This ranges from the most common types of workouts, exercises, and activities, like walking, running, strength training, and yoga, as well as more specialized ones like HIIT workouts, body combat, gymnastics, wrestling, and even ballroom dancing, Tai Chi, tubing, and darts. If it's an activity you like to do that requires any level of physical activity, chances are this tracker can log it.
However, keep in mind that choosing a specific sport or activity to track is merely for your own labeling purposes. The watch will simply log the stats for each activity as it would any other. You won't, for example, see the number of revolutions while jumping rope or punches during a boxing session. But it's still useful because you can review the data to see which activities get your heart rate up, help you burn the most calories, or simply keep track of what you do and when.
For the four most common activities, meanwhile, including walking, running, elliptical, and rowing machine, the Amazfit Band 7 can automatically recognize when you start one and start logging the workout if you forgot to do so manually.
The Amazfit Band 7 also offers some neat features when it comes to tracking your exercise. There's a workout status algorithm called PeakBeats that monitors maximum oxygen uptake (V02 max), recovery time, training load, and training effect so you can see how well you did in your workout. For runners, the Virtual Pacer will test your cardio level while heart rate notifications will advise if an abnormal heart rate is detected.
There's also an overall health assessment called PAI (Personal Activity Intelligence) that captures data for a week and then provides a score. You earn points as you reach different levels of intensity in a workout. A PAI score of 100 is a perfect score, and the number is generated taking into account your gender, maximum and resting heart rate, and response to exercise.
Anytime you want to get a quick glimpse of your stats, simply select the option to run a quick test and see three core metrics. All the stats that have been captured and recorded, meanwhile, can be viewed in the companion Zepp app.
The Xiaomi Mi Band 7 has a ton of different activity and sports modes, too, though fewer at 110. You will get the usuals like walking, running, and swimming as well as popular sports like tennis and baseball, and fun activities like hula hooping. Like with the Amazfit Band 7, choosing these is merely for cross-referencing purposes later.
You'll also get automatic tracking for common workouts, including outdoor running, walking, rowing machine, and elliptical, but the Xiaomi Mi Band 7 also adds treadmill to this list as well. It offers automatic tracking of four common swimming styles, which will be an appreciated feature for swimmers who want to track detailed swim metrics.
You'll be notified of a recommended interval recovery period and receive vibrations on your wrist while working out to advise if your heart rate has fallen outside of a safe zone. Use the Xiaomi app, meanwhile, to set daily exercise goals and invite friends to compete (they would also need a Xiaomi band). If you know others with the same band or another compatible model from Xiaomi, you can also share workout plans.
Regarding accuracy, Jonnalgadda found a 15% variation between workouts he recorded with this band and the Apple Watch Series 7. It doesn't sound like a lot, but it's worth keeping in mind if you're looking for laser-like precision when it comes to tracking and accuracy.
Amazfit Band 7 vs. Xiaomi Mi Band 7: What else can they do?
Most fitness trackers nowadays go far beyond just tracking sports, activities, and workouts. They track plenty of other health and wellness metrics.
The Amazfit Band 7 indeed offers tracking for many other metrics, including 24/7 blood oxygen monitoring to track your respiration and stress tracking. In addition to abnormal heart rate detection, it will also advise if it detects abnormal breathing (blood oxygen) or elevated stress levels. There's also women's menstrual health tracking.
Thanks to connected GPS, you can use the Amazfit Band 7 alongside your smartphone to capture location data while you go for a run, walk, or cycle on a trail or other route. Hicks did find in his review, however, that it would sometimes drop the connection. You'll get sleep tracking as well through SomnusCare, including light, deep, and REM as well as overall sleep quality.
In terms of smartphone notifications, you can view incoming calls and messages on the small screen. You can also use the tracker to set a stopwatch or display information from compatible apps, like the weather. With a compatible device, it can also be used for Bluetooth music control. To silence notifications, simply activate the do not disturb mode.
The one feature that makes the Amazfit Band 7 stand out is that it includes built-in Alexa for voice control. You can use voice commands to do things like set an alarm, ask questions or even get language translations. There's only a mic, not a speaker, so the replies, however, are delivered via text. Alexa also needs to be triggered first using an app icon: it isn't always listening. This is good for privacy purposes but adds another step to the equation that might mean you won't often use the feature anyway.
The Xiaomi Mi Band 7 has some of these same added benefits, including detailed sleep tracking and stages, female health management, stress level monitoring, all-day Spo2 (blood oxygen) monitoring, and deep breathing exercises. It also includes connected GPS and will display incoming calls and notifications on screen.
Additionally, the Xiaomi Mi Band 7 includes features like do not disturb and timer. It does work with a weather forecast app but you can't download or access any others from the tracker.
Amazfit Band 7 vs. Xiaomi Mi Band 7: Which should you buy?
The decision here comes down to style, form factor, colors, and what your friends and family members use. Both the Amazfit Band 7 vs. Xiaomi Mi Band 7 have comparable features and specs. They are also similar in price.
You'll get a slightly bigger screen with the Xiaomi Mi Band 7 but a crisp, bright HD screen with the Amazfit Band 7. Considering Hicks named the Amazfit Band 7 among the best fitness trackers and called it the "ideal budget fitness tracker for casual athletes," it's worth considering as the better option of the two. But if you're looking for more premium-level features, the absolute best in terms of reliable tracking, and want to be able to do competitions with friends, you might be better off saving a bit more and opting for an entry-level tracker from a brand like Fitbit or Garmin instead.
Meanwhile, Jonnalgadda also names the Xiaomi Mi Band 7 one of the best fitness trackers in its price range, so it's not worth discounting. But once again, if reliability, robust features, a feature-rich app, and connecting with friends are top of mind, you might want to consider upgrading to a bigger brand option.
With that said, both these trackers have the added benefit of allowing you to log every activity you do from day to day. You can then sit down with the app and review everything to determine what activities yield the best benefits for you. For someone who loves to participate in a variety of things, from playing sports to exercising, dancing, and even playing video games or darts, this can be very useful if you pay close attention and log everything you do.
Both these fitness trackers are solid considerations in the entry-level space. They are half the price of the most affordable options from the bigger brands and track all the most important stats and more. You can't go wrong with either of them.
A solid workout companion
Great for people who love to participate in a variety of activities, you can track up to 120 different sports and activities, along with important metrics like heart rate, sleep, respiration, and more. As a first tracker, the Amazfit Band 7 is a solid option.
Affordable and feature-rich
You'll get tons of features packed into this tiny activity tracker for an affordable price. For those on a budget, the Xiaomi Mi Band 7 is a good option that won't break the bank. Despite the low price, you can still track more than 110 workouts, sports, and activities along with other key metrics.
Be an expert in 5 minutes
Get the latest news from Android Central, your trusted companion in the world of Android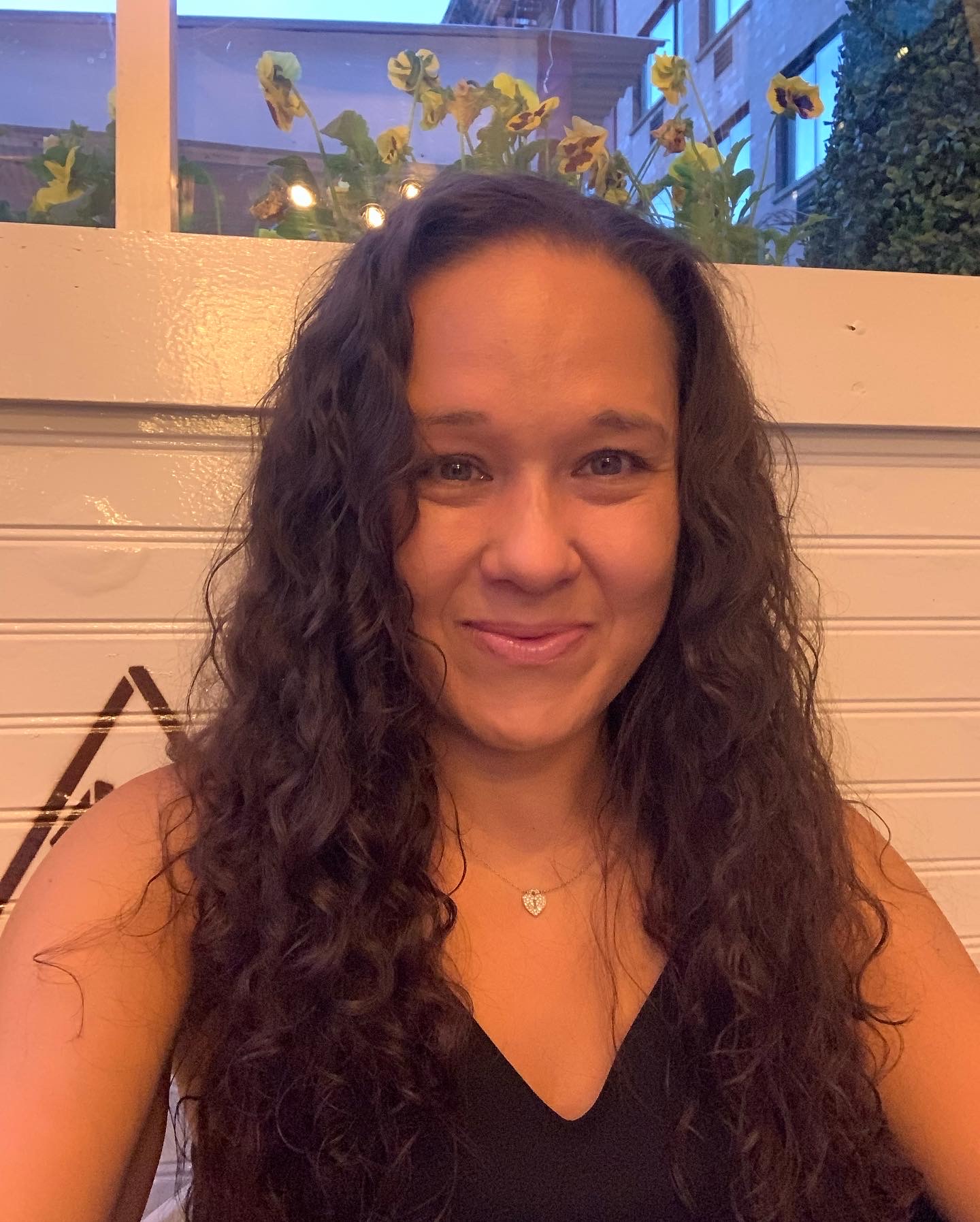 Christine Persaud has been writing about tech since long before the smartphone was even a "thing." When she isn't writing, she's working on her latest fitness program, binging a new TV series, tinkering with tech gadgets she's reviewing, or spending time with family and friends. A self-professed TV nerd, lover of red wine, and passionate home cook, she's immersed in tech in every facet of her life. Follow her at @christineTechCA.