Verizon XLTE hits 10 new markets including Charleston, Watertown and Eureka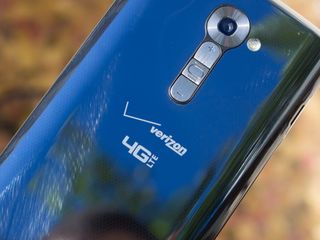 Verizon has today expanded their XLTE service to 10 new markets, making the total number of XLTE markets over 400 across the country. The service, which offers double the speed of standard 4G LTE, is available on various Verizon devices including the Galaxy S5, HTC One M8 and LG G3.
The freshly crowned XLTE markets include:
Chambersburg, PA
Charleston, WV
Chillicothe, OH
Dothan-Enterprise, AL
Eureka, CA
Hagerstown, MD
Hattiesburg, MS
La Grange, GA
Oskaloosa/Ottumwa, IA
Watertown, NY
If you're in one of these areas — welcome to XLTE! With these additions, it now means 4 out of 5 Verizon 4G LTE markets — from New York to San Diego and from Chicago to Miami — also now have Verizon Wireless XLTE.
Jumping on the XLTE train today? Hit up the comments and let us know!
Source: Verizon (opens in new tab)
Check out our picks for best phones on Verizon and best prepaid phones on Verizon!
Android Central Newsletter
Get instant access to breaking news, the hottest reviews, great deals and helpful tips
Editorial Director - High Yield
After getting his start writing about BlackBerry in 2008, Adam is the Editorial Director of High-Yield content at Future. Leading an outstanding team, he oversees many of the articles the publisher produces about subscriptions and services – VPN, TV streaming and antivirus software. From buying guides and how to watch content, to deal news and in-depth reviews. Adam's work can be seen on numerous Future brands including TechRadar, Tom's Guide, T3, TTR, Android Central, iMore and Real Homes.
Bet the 20,000 people in Chillicothe are thrilled

La Grange? Wow, talk about random. Not much around there tbh...

I know!! I'm in Roswell, GA. In guessing you're in this fine state as well Posted via the Android Central App

I'm from the county just below it. Random? I agree. My best guess is it's a college town and has a major interstate running through it.

And that's why you get such great coverage on VZW.

This has nothing to do with coverage. All these areas were all previously covered with LTE. This is about capacity.

Capacity with aws bands increase coverage AND speed Posted via the Android Central App

incorrect. higher band has nothing to do with it. they launched it in most markets on 20x20 (20 MHz of Bandwidth parallel) which yields peak speeds of 150 Mbps down and 50 Mbps up. if the U.S. band plan was different, they could have launched 700 MHz in 20x20, but they only got one 10x10 block (that's all upper c is) which yields peak speeds of 75 Mbps down and 25 up. They don't know 40 MHz of AWS everywhere, like in my market it's 15x15 (110 Mbps down, 37.5 up) and in some markets it's only 10x10 (what their normal LTE is) but that still effectively doubles capacity. In some markets it has 5x5 (same amount as Sprint's LTE network, still boosts capacity 50%) XLTE has nothing to do with the band, but the bandwidth. Posted via the AT&T HTC One Mini

They have been able to bump out coverage in some areas as part of this rollout. It is not earth changing but real. Is the coverage bump a DIRECT result of the additional bandwidth-no. But the additional bandwidth did allow them to make some tower and beam path changes that have helped.

I had a VZW rep tell me that XLTE means nothing for speed, it only doubles the capacity of the network for more subscribers. He insisted it was the same speeds... What do you guys think?

Speeds will vary based on the number of users on the tower for both low band and high band LTE. The "XLTE" is on a higher spectrum, so it can achieve higher speeds, but has lower propagation and range. Saying your speeds will "double" is marketing speak.

It seems like all the reps at my local VZW corporate store don't know a thing about technology. They're just there to sell phones, install screen protectors and microSD cards.

I still remember the day XLTE got turned on in the Richmond VA area. It was crazy fast for about a week then the speeds went back to a crawl.... My brother on T-Mobile, he switched to ATT recently and saved a bunch of $ for the same thing , was getting crazy speeds on his phone the whole time. Kind a disappointed in the whole XLTE thing. EDIT - And this morning its back to 35 up and 15 down...

35 down is great, you only need 8-9mbps to stream 4k video Posted via the Android Central App

Oh no I agree but its not normally that fast.

Hit 95 Mbps in Providence, RI. Speeds and coverage are insane! Posted via the Android Central App

Do you want think he meant LG G3 instead of LG G2? The G2 could have it as well it just seems odd to list it with newer phones, especially considering there is a newer model of the G series as well.

I'm on wifi most of the time, so I thought I'd check to see if I'm getting the new lte speed. To my surprise I'm getting download speed of 24 mps,
Which is 3-4 times faster then before. That's indoors with only 2 bars.
I'm located in So.Fla Posted via Android Central App

Has anyone turned on the DOWNLOAD BOOSTER on the Verizon Galaxy S5 while downloading a movie using WiFi on this new network? Posted via my "Material Design Modded" Rooted Sprint LG G2. (Rooted Sprint GS3 FreedomPop[MVNO]
(Stock "Contest Won - Sprint Galaxy Note 4"
(Stock Galaxy Note Pro 12.2
(Stock T-Mobile Galaxy Note 3

For those commenting that you have slow speeds in xlte, have you confirmed that you are on XLTE during this time? You can use an app like lte discovery from the play store to confirm that you are indeed on band 4 lte. Keep in mind that even in the same spot, sometimes it can switch from xlte to 700MHz. Lte discovery has a live mode which will indicate on the notification bar which band you are on Posted via the Android Central App

Chambersburg PA? All 5,000 will be thrilled. I guess this really isn't new though. All carriers do this for the pr and the number Posted by my soon to be retired Note 3

So T-Mobile gets bashed for not having coverage in these little out of the way cities, and Verizon gets bashed for making sure they do have coverage there.
Nah, that's not ridiculous at all. Posted from my Droid Turbo, Kelly and Ozone

Ummm... I don't think you know how coverage announcements work. Posted by my soon to be retired Note 3

Im upgrading soon with verizon but how do you like your Droid Turbo ? Posted via Android Central App

How well do you like the Droid Turbo ? Posted via Android Central App

I thought my phone(S5) was going haywire when I got repeated speed test results of 83mbps or more. Even during peak hours, I can still get more than 70mbps. (but it does drop down to *only* 52mbps once in a while) Had no idea what XLTE was until I looked it up here.

I live in South FL. too, but I'm only getting from 7-15 mps. To be fair, I checked peak and off peak on my droid turbo. I saw faster speeds last year on my G2, which averaged 15-23 mps.

"XLTE" has actually made my service worse. On band 13, I have full signal in my house. But now it stays on band 4 most of the time in my house and I only have 1-2 bars, -110 dBm vs -75 dBm. I wish I could block band 4. Posted via the Android Central App

How about Augusta , Georgia ? Posted via Android Central App

The Droid Turbo comment was for Kelly and Ozone Posted via Android Central App
Android Central Newsletter
Get instant access to breaking news, the hottest reviews, great deals and helpful tips
Thank you for signing up to Android Central. You will receive a verification email shortly.
There was a problem. Please refresh the page and try again.