Verizon reports its earnings for Q3 2015, welcoming 1.3 million new customers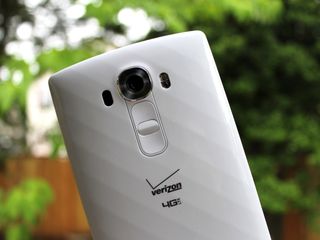 Verizon has published its financial report for Q3 2015. The US wireless carrier brought in $33.2 billion of revenue during that time period, and also added 1.3 million customers, with its churn rate set at just 0.93 percent for the quarter.
As well as revenues of $33.2 billion, which was a 5 percent increase compared to the same period a year before, Verizon also reported net income earnings of $4.171 billion ($1.04 a share), which was up 9.9 percent compared to the same period a year ago. The carrier currently has 110.8 million retail connections, up by 4.3 percent from the same period a year ago, along with 105.0 million retail postpaid connections, which showed a 4.9 percent year-over-year increase.
Source: Verizon (opens in new tab)
Let the Verizon-bashing begin!! Posted via the Android Central App

So where are the T Mobile Rangers loving to claim Verizon and AT&T will lose the battle? I don't see any here. Lol. As far as I can see with the additions, Verizon has nothing to worry about. Posted via the Android Central App

I am curious how many of these new subscribers are people who were lured away by "better deals" at T-Mobile and Sprint but came back after seeing the coverage differences between VZW and those 2? and before the downvotes come rolling in, if those 2 carriers work for you, great! T-Mobile didn't work for me on 2 occasions recently. I am enjoying Verizon's coverage and my service is actually cheaper with VZW that it would have been with T-Mobile ;)

How the heck are they doing this?!?!?! Oh ya by overcharging everyone!! lol
I thought for sure they would have lost customers.

How would they be gaining customers by overcharging them? Some people want a bigger, more reliable network and they are willing to pay for it. It's very simple and it's obviously working for Verizon. Posted via the Android Central App

maybe, just maybe, their network being superior actually allows them to retain customers while gaining new ones! Shocker! And FWIW, VZW is cheaper for me than T-Mobile :P (yay discounts ;) )

with there new price structure, my bill actually went down by $40. so who knows how they making money. Posted via AC app on my X 14

You bill may have went down, but mine went up... because, right now, I'd rather pay a bit more to keep my unlimited data. /actually not bitter.

Same here! Still well worth it for my needs/uses (ex. 17GB last month mainly streaming NFL games). :)

What is the difference between "retail connections" and "retail postpaid connections?"

Does that mean they have 5.8 million pre-paid connections? Would that include their own pre-paid brand and MVNOs like Page Plus?

I wonder if that's net or if they're not counting the people that left.

Verizon barely worked at my sisters old house. Barely works at her new house in a different state. At my house their Verizon phones get one bar and maybe choppy calls depending on what room you are in. Not to mention my mother had to use my phone all week while at her timeshare in St. John (a U.S. Territory) because Verizon roams on sprint and rams their customers for $2 a minute. Still all the sheeple really believe this is the fastest bestest biggest most reliable network?? OK. LoL's! Posted via the Android Central App

Do you really think people haven't used any of the other carriers? Maybe in the couple little pockets you were in their coverage was worse but for the vast majority of people in the US Verizon is going to have the best coverage in their area. It's just a fact. Posted via the Android Central App
Android Central Newsletter
Get the best of Android Central in in your inbox, every day!
Thank you for signing up to Android Central. You will receive a verification email shortly.
There was a problem. Please refresh the page and try again.