Verizon introduces five new prepaid data plans for tablets and hotspots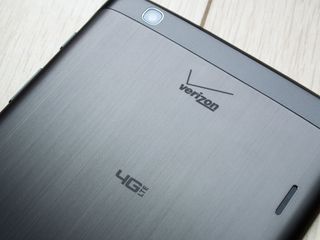 Verizon has introduced a set of five new prepaid data plans for tablets, giving customers options ranging from 500MB to 10GB. The new plans are available for 3G and 4G-enabled tablets, as well as hotspots and other connected devices. Here are how things break down:
500MB - $15/week
1GB - $20/month
2GB - $35/2 months
5GB - $60/2 months
10GB - $100/2 months
Again, these are prepaid data plans, and should come in handy if you're heading out on a short business trip or vacation with your tablet or hotspot. In addition, you can enroll in auto pay to keep the data coming consistently. Verizon notes that if you're already enrolled in auto pay on an existing plan, you get to keep it "until it expires or replenishment occurs."
Source: Verizon (opens in new tab)
No. Posted via the Android Central App

So don't get it. That simple... Posted via the Android Central App

Obviously he won't be getting it Posted via the Android Central App

This is perfect. I travel and work but rarely.

Must be looking for additional revenue after a large chunk of their unlimited subscribers jump due to the upcoming $20 price hike,

No.. That's actually kinda laughable +++ Insert witty signature, watch as others not get it, profit +++

Doubt it. VZ said less than 1% of their customers are on those unlimited plans. Posted via my Nexus 6

Money falling from the skies. Damn that's expensive √ Posted via the Android Central App

Its not expensive if you need it for a weekend or business trip which these plans are catering to. If you plan to do it long term than yes its stupid.

When u do the math on the plans, break them down and compare them, it doesn't really make sense. And they're expensive af Posted via the Android Central App

I agree! God forbid anyone wants to watch Hulu. A couple of movies & you're out $40ish. Posted via the Android Central App

My goodness, Verizon really hates their customers. Posted via the Android Central App

Now I can compare directly with the UK.
That's expensive. Some carriers here are high, but EE who have great service and speeds (for me) are doing 15gb data for £20 a month, rolling. (I hadn't finished - cough..... ) I do understand Verizon need massive infrastructure for the US, but that's all I understand. Conversely the $20 hike for ended uld grandfathered phone sims didn't seem bad compared to new.

This is not phone data so how can you compare it to the grandfathered unlimited plan?

I wasn't. I said data only plans seems very expensive in the US, if your largest carrier is anything to go by. Otoh, I didn't think the hike for those phone plans announced yesterday by the same carrier didn't seem too bad. Help me know I can make it clearer next time. :)

You have to think of the starting point, then it is bad. Also, you could covert to a tired plan and save money, which is the root of the increase. To get everyone off it. +++ Insert witty signature, watch as others not get it, profit +++

Why does it expire? This is just pathetic. EDIT: Wow, someone (or ones) in the comment section is a Verizon knob lobber! Down voting anyone who has anything negative to say.

So for people on a shared data plan and yes I realize that is post paid...WHY not just tether your tablet to your phone? My iPad is on my shared plan. As soon as my contract ends in November. ..I will just tether and use the 15GB I am already paying $80 a month for. Posted via the Android Central App

My TMobile unlimited plan for 2 lines is 100 bucks and both lines come with 7gb of hot spot or tethering for EACH line. Verizon wants $60 for 5gb. Yes I realize that's their pre paid price but no wonder they're losing customers. Posted via the Android Central App

Huh, cool. I missed the memo about tethering allowance going up to 7GB. It was 5GB when I signed up. That's really nice. Posted via the Android Central App

Ok. I have a 10gb plan with Verizon that doesn't matter if it comes from the phone or tethered. This is more for someone travelling that needs to conserve battery on their phone, or any other reason they don't want a data contract. Pants

Its like I said in that $20 rate increase post for unlimited users, they are no longer in the business of selling mobile phone service. Its all about selling data plans now.

And? All the carriers are doing unlimited calling and texting now, and technically are just selling data plans. They would be incredibly stupid to be concentrating on talk minutes in this day and age. Pants

Can't wait for Google to offer portable WiFi and they blanket the US with amazing prices and speeds. Verizon literally translates to mean greedy. Posted via the GS6 Active, aka GS6 M.E. (Manly Edition)

I'm not sure how you get that. A comparable plan on tmobile is not even $10 different (10gb, 2 lines). And if you had any clue about wifi, blanketing the US in it is stupid. Ask Comcast how it's going for them. Pants

I wouldn't hold my breath on that at all. +++ Insert witty signature, watch as others not get it, profit +++

I think I'll stickwith my 70 buck plan at Cricket that includes phone, hotspot and 20 gigs of data !

And dead spots everywhere

Cricket is owned by AT&T Posted via the Android Central App on my HTC Desire 610

I get 5GB mobile hot spot/line on my T - Mobile 2 lines unlimited 4G LTE (well each line is really 21 GB Unrestricted) for 100 dollars. ( in total it's really 52 GB for two lines and full functionality of our mobile devices and tablets) Verizon is damn expensive. Posted via the Android Central App

Total. Scam. Either you're not paying it yourself (you company is) or you're a moron.
Android Central Newsletter
Get the best of Android Central in in your inbox, every day!
Thank you for signing up to Android Central. You will receive a verification email shortly.
There was a problem. Please refresh the page and try again.