Using ePub files on Android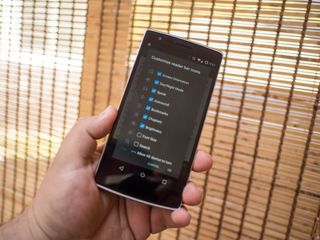 You may not be aware of this, but if you're a fan of ebooks there's a good chance you have a collection of ePub files sitting around. There may be some unfortunate DRM in between you and those files, but they almost certainly exist. Generally speaking, the ePub format is the standard for digital books that aren't sold by or made for Amazon. It's a format that has been around for a long time, due largely to its flexibility, and as a result there are no shortage of apps out there to handle ePub files.
All you really need to know is how to get to those formats, and know the best way to enjoy those books when you're not bound to apps like Google Play Books or Kindle.
Getting to your ePub files
Unless you purchased a book from a service that specifically claims to deliver ePub files, there's a good chance you're not going to be happy with what happens when you push the download button. Google Play Books will deliver ePub or PDF in a DRM-free format if the publisher allows it, but that isn't a guarantee. We know that Kobo Books includes a way to remove DRM from their books with their service, but Amazon uses its own proprietary format and Barnes & Noble started adding DRM just before a partnership with Samsung was announced last year.
Getting an ePub file without effort isn't always simple, but there are tools out there to convert just about anything to ePub. Unfortunately, the apps that work well for this purpose don't exist for Android — instead you'll want to use a computer running Windows or Mac OS X and grab a copy of Calibre. While its actual purpose is preparing new books for the different ebook retailers, Calibre is capable of converting just about anything to ePub. Once you have an ePub file, you can choose to store locally or use cloud storage, and this process makes sure you can move the books to and from whatever service you want and not have to worry about DRM errors.
Using an ePub app
Since the ePub format has a lot in common with HTML, it's common for an ePub reader to be a final project for beginner programming classes. Every platform out there has what seems like an endless supply of ePub readers, and unfortunately most of them are terrible. Android is no different, but there are two truly exceptional ePub readers for Android that you can take advantage of.
Aldiko Book Reader has been available on Android for quite a while, and does an amazing job of standing out in the crowd. The app handles ePub, PDF, and the Adobe DRM books from Kobo Books natively. The app itself is well designed and offers the same bookshelf-style UI seen with a lot of the major publisher apps right now. It's a free app with a premium upgrade that removes ads and tosses in support for highlights and notes in your ePub files as well.
Moon+ Reader is an e-reader with a massive file support list, including ePub, Mobi, CBZ, and ZIP. The app uses Material Design for its UI and looks fantastic, with cloud storage support for Dropbox and Google Drive that makes it so you can store you ebook library elsewhere and still access everything from within the app. There's support from multiple offline and online dictionaries, and offers an intelligent paragraph mode that trims out unwanted blank spaces from ePub books that didn't automatically fill in for you. Moon+ Reader is free, with a Pro version that strips out the ads and includes widgets for your homescreen and reading statistics that can be particularly interesting if you read on your phone or tablet a lot.
Read more books
It has never been easier to write a book and publish it in multiple places online for the world to enjoy, which is fantastic for those who enjoy reading digitally. There are new and interesting ebooks hitting every kind of retailer every hour, and with the right tools you can consume those books no matter where you are.
While there's nothing wrong with sticking to the major platforms, knowing there are alternatives out there for those of us who don't want to be locked into an ecosystem or be advertised to every time you go to read a book is a great thing.
Get the Android Central Newsletter
Instant access to breaking news, the hottest reviews, great deals and helpful tips.