Using ePub files on Android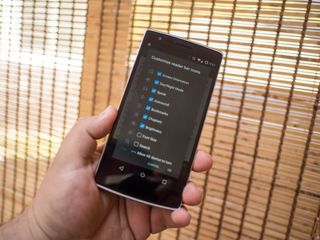 You may not be aware of this, but if you're a fan of ebooks there's a good chance you have a collection of ePub files sitting around. There may be some unfortunate DRM in between you and those files, but they almost certainly exist. Generally speaking, the ePub format is the standard for digital books that aren't sold by or made for Amazon. It's a format that has been around for a long time, due largely to its flexibility, and as a result there are no shortage of apps out there to handle ePub files.
All you really need to know is how to get to those formats, and know the best way to enjoy those books when you're not bound to apps like Google Play Books or Kindle.
Getting to your ePub files
Unless you purchased a book from a service that specifically claims to deliver ePub files, there's a good chance you're not going to be happy with what happens when you push the download button. Google Play Books will deliver ePub or PDF in a DRM-free format if the publisher allows it, but that isn't a guarantee. We know that Kobo Books includes a way to remove DRM from their books with their service, but Amazon uses its own proprietary format and Barnes & Noble started adding DRM just before a partnership with Samsung was announced last year.
Getting an ePub file without effort isn't always simple, but there are tools out there to convert just about anything to ePub. Unfortunately, the apps that work well for this purpose don't exist for Android — instead you'll want to use a computer running Windows or Mac OS X and grab a copy of Calibre. While its actual purpose is preparing new books for the different ebook retailers, Calibre is capable of converting just about anything to ePub. Once you have an ePub file, you can choose to store locally or use cloud storage, and this process makes sure you can move the books to and from whatever service you want and not have to worry about DRM errors.
Using an ePub app
Since the ePub format has a lot in common with HTML, it's common for an ePub reader to be a final project for beginner programming classes. Every platform out there has what seems like an endless supply of ePub readers, and unfortunately most of them are terrible. Android is no different, but there are two truly exceptional ePub readers for Android that you can take advantage of.
Aldiko Book Reader (opens in new tab) has been available on Android for quite a while, and does an amazing job of standing out in the crowd. The app handles ePub, PDF, and the Adobe DRM books from Kobo Books natively. The app itself is well designed and offers the same bookshelf-style UI seen with a lot of the major publisher apps right now. It's a free app with a premium upgrade that removes ads and tosses in support for highlights and notes in your ePub files as well.
Moon+ Reader (opens in new tab) is an e-reader with a massive file support list, including ePub, Mobi, CBZ, and ZIP. The app uses Material Design for its UI and looks fantastic, with cloud storage support for Dropbox and Google Drive that makes it so you can store you ebook library elsewhere and still access everything from within the app. There's support from multiple offline and online dictionaries, and offers an intelligent paragraph mode that trims out unwanted blank spaces from ePub books that didn't automatically fill in for you. Moon+ Reader is free, with a Pro version that strips out the ads and includes widgets for your homescreen and reading statistics that can be particularly interesting if you read on your phone or tablet a lot.
Read more books
It has never been easier to write a book and publish it in multiple places online for the world to enjoy, which is fantastic for those who enjoy reading digitally. There are new and interesting ebooks hitting every kind of retailer every hour, and with the right tools you can consume those books no matter where you are.
While there's nothing wrong with sticking to the major platforms, knowing there are alternatives out there for those of us who don't want to be locked into an ecosystem or be advertised to every time you go to read a book is a great thing.
Android Central Newsletter
Get instant access to breaking news, the hottest reviews, great deals and helpful tips
Moon reader+. That is all. (They missed the best thing it does... it syncs your position to Dropbox, making it a cinch to switch between a phone and a tablet, or whatever)

Was just going to jump in with a + response cos I love moon + reader, but now I'm going to have to check out this Dropbox thingy. Nice. BTW, I especially like moon + cos you can scroll vertically in ePub. I rest the book (tablet) on my belly and read only from the top half of the screen.

yeah ! I agree with this ! Moon+ Reader is definitely the best one... :D

I think best epub reader on the Store is Google Play Books.
At my iPod, iBooks was the best. After buying Nexus 4, I had searched all store to find a good reader, but there was not. At that time Google Play Books was not supported in my country.

Agreed, this has been my go-to ePub reader for a while now

GPB. They're just so easy to upload Posted via...The One

I don't have time to read books (or e books). So I convert them to MP3 and listen to them instead, using Text Aloud. Awesome app. Posted via Android Central App

If you're going to talk Calibre and epub, then you should mention that Calibre can convert any non-DRM epub file to mobi format -- and then you can simply read the book using Kindle for Android, or Kindle for PC, etc. The beauty of Kindle is that it runs on *all* platforms; if you bookmark the story you are reading on Android (and you have Wifi on, of course), you can then pick up that book and bookmark on any other device and continue reading.

Hmmm...does Kindle keep your bookmarks synced for books that you don't get from their store? I didn't think they did that.

You can email a Kindle book to your Kindle acct: check out your Kindle page on your Amazon acct -- you have a unique Kindle email address. Once that book is in your Kindle acct then it will be synced.

Thanks for this series, Russell. Both Aldiko and Calibre have been useful apps for me.

Why go to any other epub reader when Google play books does an excellent job? You upload the book and it's available on all devices, including iOS and windows (chrome browser). And the best part you can also sync bookmarks and last read position across all devices. Posted via the Android Central App

It's worth mentioning that you can upload EPUB to Google Play Books as well. Google Play Books is actually a pretty good way to read EPUB and your position syncs across all your devices too.

Another vote for using Google Play Books. Once they added upload support, I pretty much stopped using Calibre and Kindle. Posted via sheer force of will from my OnePlus One!

FBReader is another android app that has .epub support. I use it everyday. IT also supports a wide range of other formats natively as well as with plug-in support for others. Free to download from the Google Play Store and if you'reinto Sci-Fi an/or Fantasy go to the Baen Free Library and grab some content for it.

I agree FB Reader is great use it almost exclusively and like has been said it is free.

No mention of FB Reader? It's completely free.

I don't use much of Google apps but PLay Books works really well for epubs and can sync reading progress between devices. The upload ability is too convenient. I used to convert non-DRM books to .mobi or .azw with Calibre to read them with the Amazon Kindle app but it was a time consuming effort.

I used those apps, but prefer Google Play Books. You can download or upload ePub files. If you also have the Google Survey Rewards app (and you should) you can earn Google Play credits and eventually buy a book with those credits. Also, another good desktop application for creating ePub is Sigil. It's free, too.

Checking out Sigil. Snds useful.

I cannot find much reference to epub3 file format, that allows for more interactive content and built-in functions in ebooks. Could anyone comment on/recommend readers that recognize this format and work in an acceptable way? I currently use Aldiko, the Google Books reader, Kindle of course. Much appreciated.

DocProtect allows eBook publishers to generate an Android app from their EPUB file with a few button clicks. That combines the EPUB document and reader into a standalone app that can optionally including device specific licensing. See http://www.excelsoftware.com/android-app

Where is the app for native windows phone support?

I was just told that Kindle would only support books stored in Phone memory (main memory), no External SD card storage except with some select models of their Fire device. I have a new Galaxy Note with 128GB SD card and 1265 books I've purchased from Amazon since they started selling e-books. I do jobs in areas that have no cellular or WiFi so using a 'Cloud' service or just grabbing what I want from Amazon isn't practical, that is the reason for the 128GB SD card. After spending 4 minutes thinking about it I purchased Moon + Reader Pro, installed Calibre, installed some plug-ins in Calibre, added my Kindle collection to Calibre and moved the the resulting library to my external SD card on my phone. 1.3GB of External SD card used and now I can free 2GB of internal memory and disable the last Amazon app on my phone. Viewing and editing a PDF on my Note is a very pleasant experience, Moon + Reader is a delight to use. I'm a Kindle Unlimited subscriber, I'll be looking into alternatives after this experience. I tried GPB but have since deleted everything, it's the must be connected thing and data is not free, not for me.

Just went from iPhone to android. I have a lot of books on my computer all epub format. On Apple you drag drop to iBook. How can I do that using Android? Tried several apps no luck. Any help?

I'm very happy with Infinity Reader from Google Play
The reader supports audio, video, scripts and all EPUB3 features. The reader comes with a free book, which contains youtube video.
You can download a lot of free books from the reader.
Android Central Newsletter
Get instant access to breaking news, the hottest reviews, great deals and helpful tips
Thank you for signing up to Android Central. You will receive a verification email shortly.
There was a problem. Please refresh the page and try again.