Turntable.fm founder hints at Android app 'coming soon'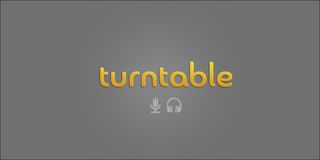 Turntable.fm is one of those services that has caused a pretty big stir since its inception, at least in the US where the service is available anyway. When it comes to mobile, iOS has had an application for a while now while the Android faithful have been left waiting. The company's Chairman and co-founder Seth Goldstein has recently given cause for hope at the recent Rethink Music event.
During a session in which he sat on a panel, Goldstein stated that "[an] Android [Turntable.fm app] is coming pretty soon." That's right, that old favorite date, coming soon.
While it doesn't really give us anything to go on, it is at least an indication that there is a light at the end of the tunnel. It'd be great if the planned international expansion happened prior to its launch, especially as the UK -- sorry folks, being selfish -- and Canada are likely to be one of the first expanded markets.
Source: The Verge
Excuse me, but am I the only one that doesn't know what this app is about? A brief description in your post would be helpful. Thanks very much!

Turntable.fm is a social media site that allows users to share music legally interactively by allowing users to create rooms and DJ or passively listen to the music the DJs are playing. The concept is akin to listening to the radio, except you and others can control what is played by being a DJ or just listening in a room to the music. It is an excellent way to discover new music or just listen to music that you want. I have been dying for an Android app since I started using this (my DJ handle is Nightclubs in Heaven) and being able to take this with me wherever I go would make me very happy!

I failed to mention that turntable.fm is a website as well, not just an app. Check it out and have fun with it!

Great! Thanks for the info. It sounds very cool. I'll check it out.

Key the whining from iPhone users in 3...2....1...

Have you tried out http://www.plug.dj yet on your Android device? It's similar in some ways to TTFM but it also support video. It's an HTML5 app and I've seen a video online of someone using it on their Android device. It's not a native app, but at least it does work on newer android devices.
Android Central Newsletter
Thank you for signing up to Android Central. You will receive a verification email shortly.
There was a problem. Please refresh the page and try again.