T-Mobile will require VoLTE as of January 2021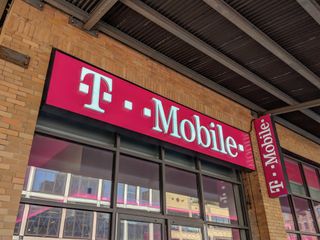 (Image credit: Android Central)
What you need to know
T-Mobile will soon begin requiring that all phones on its network support VoLTE.
Existing, non-compatible devices will no longer be supported from January 2021.
This change takes effect for new devices and most existing customers as of August 4, 2020.
Wireless carrier T-Mobile recently announced that it would soon be requiring that all phones on its networks utilize VoLTE for voice communications. For those who may not know what VoLTE is, it is an acronym that stands for for Voice over LTE. Generally speaking, Voice over LTE is a protocol that allows voice communication to flow over higher-speed data connections, rather than older and slower legacy voice networks.
According to an internal T-Mobile memo discovered by Android Police, this change is expected to take effect for all new devices by August 4, 2020. Older, existing phones that do not support VoLTE will no longer be supported after the end of the year. Android Police also said this change will most certainly also affect Metro by T-Mobile customers, and could apply to other MVNOs on T-Mobile's network, such as Mint Mobile, Ting, and Consumer Cellular.
Existing customers who have phones that may be affected by this change will be notified soon, though an exact timeline hasn't been confirmed. Hopefully, T-Mobile will handle the situation better than rival AT&T. Earlier this week, AT&T caused quite the thanks to emails and text messages that were sent out to customers informing them (often incorrectly) that their devices would not be supported much longer, and that they would need to upgrade their devices to continue service.
If you are a T-Mobile customer and are unhappy with these announced changes, be sure to read our guides for how to cancel your T-Mobile service, and also be sure to check out our top picks for T-Mobile alternatives. Alternatively, if you're due for an upgrade anyway and you want to see the best phones that T-Mobile currently has to offer, we have a roundup for that as well!
Jeramy is proud to help *Keep Austin Weird* and loves hiking in the hill country of central Texas with a breakfast taco in each hand. When he's not writing about smart home gadgets and wearables, he's defending his relationship with his smart voice assistants to his family. You can follow him on Twitter at @jeramyutgw.
So if I have an Unlocked Note 10+ with a T-Mobile sim card. How do I know if VoLTE is activated?
Wi-Fi Calling and Smart Calls are working 100%. So does this mean I have VoLTE?

The Note 10+ should be fine, but to check to see if VoLTE is turned on, try this https://www.androidcentral.com/how-enable-volte-samsung-galaxy-phone

Most Android phones will be just fine...this is a just a "trick" to get people to buy phones since things have slowed down during the pandemic

This. It's just another fearmongering scheme to get customers to upgrade their carrier-branded phone, and unfortunately many will fall for it.

But I'm sure most customers will want to wait till at least January 1st to see if their existing device will still be able to make and receive calls. And even smartphones from 2014 have VoLTE, so I don't see what the issue for most people.

While this may be true, there are still devices made today that do NOT support VoLTE (many of them on Sprint since Sprint had yet to fully implement VoLTE).

I mean ... how ancient does your phone need to be to not support VoLTE? Found a list here ... https://www.dignited.com/28090/what-is-volte-check-phones-supports-network/ ... and some of those phones are pretty old. Even the original OnePlus ONE supported it. Galaxy S4 and up support it. (No love for my SII, I guess. LOL) LG G5 and up support it. I don't think this will affect too many people, TBH. Just some sensationalist headlines.

T-Mobile's scheme won't make me abandon my KEY2
Android Central Newsletter
Thank you for signing up to Android Central. You will receive a verification email shortly.
There was a problem. Please refresh the page and try again.