T-Mobile has two more ads lined up for the Super Bowl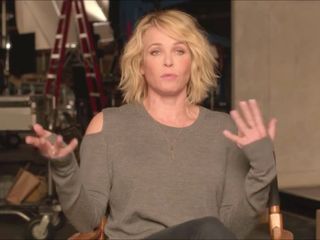 It looks like T-Mobile will be showing multiple new ads during Super Bowl XLIX. In addition to their ad starring Kim Kardashian, T-Mobile will also air a spot featuring comedians Chelsea Handler and Sarah Silverman. While the full ad hasn't yet been posted online, the carrier did post a behind-the-scenes video.
T-Mobile has yet another new ad that takes aim at the data practices of their rivals. Called "Data Vulture", the ad stars Rob Riggle and, well, a vulture and was produced specifically for NBC's online livestream of the Super Bowl.
The carrier has also announced an endorsement deal with Seahawks cornerback Richard Sherman. The deal includes three magenta buses with Sherman's face and T-Mobile branding on them, which will act as free shuttles to key locations before the start of the Super Bowl.
Source: T-Mobile (opens in new tab)
Sherman!!! tmobile you disappoint me!!

U mad bro? Sherman is awesome.

Too bad his service is not. They are focusing more on advertising than actually expanding their network.

My T-Mobile service is awesome. I just tested it and got 80+ Mbps down. Sherman lives here too and thus has experienced the great service they have around here.

what a loud mouth that thinks he is better than the team? and a idiot too.

He talks about his team mates and LOB a lot so clearly not. Posted via the Android Central App

You know nothing about which you speak.

yeah, I don't think Sarah would have vegetables in the grow room...'herbs', definitely....

She's hilarious when stoned. Getting people to make human pyramids and what not.

Lmao T-Mobile sucks. Go Patriots Posted via the Android Central App

Go Patriots???? Man please they will not be ready for the Seahawks....unless they start deflating balls again or spying like they do so well....

Spoken from a true jealous hater. U on that Seahawks 12th man fake fans bandwagon too? Posted via the Android Central App

Fuck no. My team is at home watching the game just like me. But I will be the world's number 1 hater of those fake ass patriots. Seahawks will stomp that wack ass team. Posted from my G3

You probably jumped on the Pats bandwagon in 2003.

Ironically T-Mobile works great from Gillette Stadium all the up to the North End. Posted via the Android Central App

Chelsea Handler isn't funny, so I'm not sure you can consider her a comedian.

The one with the vulture was kind of funny.

KK the worlds #1 BIMBO I'm sure North will not be too proud of mom,pop and the clan when he grows up. Dysfunctional family to boot. T-Mobile you greatly disappoint me.

Just when I was starting to hope for that fake assed plastic hoochie mama to go away. Thumbs down T-Mo

T mobile? Nah the fcc won't let it die like it should Posted by my soon to be retired Note 3

WTF are you talking about?

The 2nd one is kina funny... but damn that Chelsea one is horrible ..not even a little funny

Thank god Phil didn't write this one. Posted via Android Central App

Just a big waste of money to spend. Especially when they are irrelevant. When you have money to throw around, i guess you can do what you please. Posted via my Samsung Galaxy Note 4.

Those were pretty lousy. But the Kardashian one made me smile.

They've jumped the shark. Posted via Android Central App

Can't stand the Patriots tuck rule, deflate gate, reading lips what's next?
Android Central Newsletter
Get the best of Android Central in in your inbox, every day!
Thank you for signing up to Android Central. You will receive a verification email shortly.
There was a problem. Please refresh the page and try again.