Setting off on a road trip is exciting, but hopefully you've remembered to pack all the essentials. One thing that most of us should bring along is a portable jump starter, but it seems like many have yet to catch on. TENKER's 14000mAh Portable Car Jump Starter is a 600A model that normally sells for just around $50, but today you can snag it for even less by entering promo code 6OHTF9JS during checkout at Amazon. That'll bring its price down to $35.99 which is the lowest we've ever seen it go. It's highly rated too with 4.4 out of 5 stars based on over 150 reviews there.
Race ya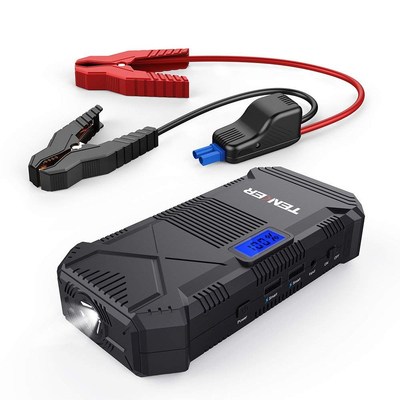 Suitable for vehicles with up to a 5.0L petrol engine or 3.5L diesel engine, this portable jump starter can start your vehicle up to 20 times before needing to be recharged itself. Use the code below to snag its best price ever.
$35.99 $49.99 $14 off
This TENKER jump starter works with vehicles with up to a 5.0L petrol engine or 3.5L diesel engine. It will give you 20 jump starts before needing to be recharged itself, though there's an LCD screen that tells you the remaining charge level so you don't have to keep count of how many times you've used it. When the time comes, you can power it back up via your car's cigarette lighter outlet or hook it up to a regular outlet inside your home with its included chargers.
It's compact and small enough to hold in your hand while its intelligent protection circuitry inside keeps it safe from short-circuiting, over-charging, over-heating, and more. It also features built-in USB ports that allow you to charge your phone, tablet, or another device with its internal 14000mAh battery. There's an integrated LED flashlight as well which features three lighting modes (Standard, SOS, and Strobe). If you're stranded on the side of the road, you'll be thankful to have this sidekick in your vehicle. While you're at it, check out our list of the best travel accessories and pick up some other essentials.
We may earn a commission for purchases using our links. Learn more.