Sprint rolls out LTE Plus in New York City to bring you supercharged speeds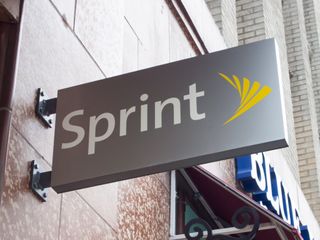 Sprint has rolled out LTE Plus in New York City. The newly added location joins 190 other markets across the U.S. who already enjoy the network's improved LTE speeds. The company has revealed that speed and capacity of more than 900 cell sites across the New York metropolitan area have been doubled.
As well as expanding its network, Sprint notes the company has invested in fine-tuning its network across New York and New Jersey. In addition to network infrastructure improvements, Sprint also included a reminder of the company's current running promotion which could save you up to 50% off the price of most plans available elsewhere, plus there's $650 on the line to cover switching fees. More details can be found below.
Press Release
NEW YORK (BUSINESS WIRE), April 15, 2016 - Sprint (NYSE:S) customers across the New York Metropolitan Area are now experiencing faster, stronger, more reliable service with the availability of Sprint's LTE Plus Network. LTE Plus, now available in New York City and 190 other markets across the country, takes advantage of Sprint's rich triband spectrum portfolio and uses some of the world's most advanced technologies in wireless.
Since the beginning of the year, Sprint doubled the speed and capacity of more than 900 2.5GHz cell sites across the New York Metropolitan Area with the deployment of two-channel carrier aggregation. Carrier aggregation, a feature of LTE Plus, creates a wider lane that allows more network traffic to travel at higher rates, enabling Sprint to provide customers with even faster data speeds.
With Sprint LTE Plus, New Yorkers and customers throughout the five boroughs will experience faster speeds than before while surfing the Web at Chelsea Piers, sending panoramic city views from the One World Trade Center observation deck, or live streaming video from a concert at the Barclays Center. In fact, according to Sprint's analysis of Nielsen Mobile Performance data, Sprint now delivers the fastest LTE download speeds in New York.
"There's no better proving ground for our network than New York," said Günther Ottendorfer, Sprint Chief Operating Officer, Technology. "In the past few months we made tremendous improvements across the entire metropolitan area, and we're committed to providing The City That Never Sleeps with an exceptional wireless experience."
Within the past six months, Sprint has added or upgraded service at several popular locations such as Rockefeller Center, the 9/11 Memorial, Jacob Javits Center, JFK International Airport, and The Intrepid Sea, Air & Space Museum. Sprint continues to lead with more stations on air to-date than any other carrier. Sprint is contracted to complete all seven phases of 279 underground stations in the New York City subway project. Sprint will be deploying 4G LTE to all underground stations and service will be ready for customers in 2017.
In addition to improving service in key venues, Sprint has relentlessly focused on expanding and fine-tuning the network across New York and New Jersey. Network performance has continued to improve with the addition of new cell sites, increased coverage and capacity, and systematic optimization of each cell site to maximize LTE Plus performance. Key LTE Plus benefits include:
Faster service with double the network capacity and speed, and peak speeds in excess of 100Mbps on capable devices
Stronger service with smart antenna technology that extends the cell signal further at 2.5GHz
More reliable service utilizing three bands of spectrum – 1.9GHz for broad coverage, 800MHz for better indoor service, and 2.5GHz for even faster data speeds
"Our 2.5GHz spectrum excels at moving high volumes of data at very fast speeds. And our deep 2.5GHz holdings give us more capacity than any other carrier in the U.S.," said Dr. John Saw, Sprint CTO. "This is a tremendous advantage, allowing us to keep adding the capacity and speed needed to serve New Yorker's demand for data now and well into the future."
New York, Switch to Sprint and Save 50%
In addition to offering the super-fast LTE Plus Network in New York, consumers switching to Sprint can take advantage of the biggest wireless offer in U.S. history – 50 percent off the price of most Verizon, AT&T and T-Mobile rate plans. Customers who switch get 50 percent off most current rate plan prices from their current carrier. And, Sprint will pay switching fees up to $650 per line. Sprint also offers a 30-day satisfaction guarantee – the industry's best consumer satisfaction guarantee. If customers aren't completely satisfied within 30 days, Sprint will refund the cost of the device and service charges.
Let me guess. "LTE Plus" is LTE-A, right?

Yup Posted via the Android Central App

Hopefully long island can get some of that action. Cause if not I really don't care Posted via G5 and loving it ;)

It's a shame that Sprint coming up with this. They were the 1st carrier that introduce 4G WiMax to and fall behind because lack of financing. Tmobile put all they had and all they could borrow to double their coverige and give better LTE. And it paid off... I think Sprint should do the same... Then before you know it we will be talking Tmobile and Sprint as top dogs, then At&T and Verizon. Just speculating))) Posted via the Android Central App

I wouldn't call it lack of financing. Sprint dumped as much money as they could into 4G WiMax, Clearwire was the reason that the WiMax network wasn't getting developed properly along with Hesse not dumping enough money into the network. It is unfortunate, but Hesse was very cheap during his time with Sprint. When Son bought 70% of Sprint he's dumping a ton of money into 4G LTE. As well Claure (their CEO) is really starting to pick the pieces up of what Hesse trashed for years. Sprint has made tremendous progress where I live and their service is just as good as AT&T. Same cellular and data coverage along with faster 4G LTE speeds over AT&T. Verizon and T-Mobile are at the bottom with less of coverage where I live. I think in the short time since Claure has taken over he's really been a outspoken person and looks really motivated into the future of Sprint. That is what a company needs.

Sprint spent 5 billion on WiMax thinking it will support both LTE and WiMax standards. However as I mentioned before, due to lack of finance they couldn't grow their network, and in the middle of that they lost over 5 million of their IDEN (nextel) customers. Then they got sold to SoftBank that has no interest on poring money in the company, so they leting them die with their own slow speed. I have used sprint for 7 years and they lost me after EVO 4G. For the reference Tmobile spent 3 time more than sprint just on doubling their LTE network, then sprint spent on their failed WiMax and LTE combined to this day.

Softbank has poured a ton of cash into Sprint. So much so it hurt Softbank's bottom line last year. Posted via the Android Central App

T MOBILE Wound up with 4 million questionable customers MORE than Sprint and those customer additions have leveled off. So with Binge on being push out by T mobile that number will be in jeopardy by end of 2nd qtr.
SPRINT network is on the advanced. So, still being able to offer Unlimited data customers btw the 2 company's will have basic tied or Sprint will take back 3rd place. That being said 2.2 billion dollars is being used to improve the network Speeds and connectivity not to only get 3rd place back but by the end of next year they will take hold of second.
SPRINT not going anywhere but up. Posted via the Android Central App

Your reasoning is as flawed as your spelling and grammar. Sprint is a long ways from any turn around and unlikely to catch T-Mobile any time soon, if ever. Posted via the Android Central App

As far as grammar idiot who gives a ****.
Thats the first thing retards attack when someone's making factual info. they dont wanna hear.
So you have a lot of correcting to do. Posted via the Android Central App

Your so right Dark.
He'd waste time acting like the internet professor, rather than debating the truth. That's what Sprint
Haters do. Posted via the Android Central App

Hey teach, they're not that far away. So, Binge On. Posted via the Android Central App

Ad hominem attacks are really low class and make one question your credibility

I agree with you, I have AT&T and Sprint better in Pennsylvania and Ohio area.

Meanwhile Sprint has completely abandoned the Cleveland market and has left it unchanged for about 2 years now. The other 3 networks have completely blown them away.

A lot of hate here. But your so right. People will still pick apart Sprint when they take back 3rd place. It will be still someone complaining that something still wrong with service. Posted via the Android Central App

Sprint guessed wrong on Wimax. Big time. I had an Evo 4G. The indoor reception has horrible at best. The battery drain even with the HUGE MASSIVE aftermarket batteries (with the hump). Why they would go for a different "standard" when the rest of the world was already switching to LTE is beyond me. This also made it difficult to attract users with the best smartphones at the time because with the new LTE standard, Sprint had many exclusive phones that just didn't sell well (other than the HTC EVO 4G). I remember Sprint having spectrum that they were required to deploy or (lose, face penalties). Instead of going all out with LTE, they wasted money. And once so many customers had Wimax phones, Sprint could/should have provided an upgrade path to another smartphone (LTE) but probably didn't have the resources to do so..

I do agree with you cowboys2000. They should have gone with 4G LTE as well, but I do remember Hesse saying they wanted to Sprint to be unique from all the other carriers. That is why Sprint made the choice. It did cost them a lot too, which you made great points about in which I do agree with you on. WiMax was a huge failure along with the money they threw out too.

Wrong. Ltd was not ready for prime time and one of the stipulations of them buying spectrum was that they roll out 4g, in some form, by some date. It was not a bad guess or throwing money away, it was their only option at the time or lose billions worth of spectrum and the spectrum itself. I would have thought people could understand this by now. Posted via the Android Central App

Sprint went with Wimax at the time because they had to use the spectrum as you said. You also have to remember that LTE technology was new at the time. No one in the USA had it. Sprint went with Wimax as a gamble and it didn't turn out as good as they planned. Verizon deployed their LTE network very fast and other companies followed. This was the end of Wimax. Had Sprint tested Wimax vs LTE before they decided to go with Wimax, they would have known that LTE was much faster. And again you are right they should have went with LTE because the rest of the world was heading that way. Sprint was somewhat ahead of the game but Wimax cost them big time.

If the phone is constantly searching for the best LTE signal, how does this affect battery life? I have 1 phone on sprint (Iphone 6) and the rest of our devices are on VZW. When my primary line was on Sprint, I remember being in a weak area and the phone would "roam", but constantly try to connect to a "home" tower. I have yet to notice on the Iphone 6 if the Spark LTE icon lights up (is that device compatible)? Still, any improvements to a network is a good thing because it adds options for us customers.

IPhone 6 was spark capable but apple didn't let the icon for spark on the device.

Using fi, I do not see a big battery hit at all Posted via the Android Central App

100 percent correct.
Sometimes bad decisions
Make you better.
They've learned their lesson.
Now with a little patience we will see improvements significantly by next year. Posted via the Android Central App

Hopefully Sprint will continue improving their Network. It has taken them forever to increase their coverage in New York, I'm willing to bet this update isn't much, just a very small help. Competition is what keeps Carriers upgrading, hopefully Sprint is on their way. Have to see what customers say from this area.

Here in the NYC sprint is doing well coverage and speed wise reports are in about 100mb downloads on s4gru. Some of the haters here fail to realize that sprint has better coverage than Tmobile. I can attest to this first hand. Two family members that travel with me can't use their phones every where they go with Tmobile. Sprint has service when they do not.

I feel like New York City is lucky because they really seem to have choices. What I mean by that is in a good amount of areas, you have a carrier that is terrible. It seems like in NYC, you can really go with any carrier you want and not suffer for coverage? Someone please correct me if I'm wrong lol.

This is true, but don't leave the city... Tmobile service falls off the face of the earth in many areas. In fact because of this one family member dropped Tmobile for fear of getting stuck in an emergency with no service. If all you care about is speed some times go Tmobile. It's like having a Porsche that only runs on Mondays

Have it here in Dublin have got up to 150 MB/s, nice!! Posted via the Android Central App

And what use is 150MB/s? Does it let you watch Netflix faster? Does it improve indoor coverage? Posted via the Android Central App

No matter what you say, or prove, the bashers will bash it.
Im glad for you. They have a lot of work here still to do in the U.S. I have to watch it, I'm being graded. Posted via the Android Central App

Dan Hesse wasted money on iPhone instead of building up sprints network. In fact sprint was the only network to over pay for the iPhone. Had he dumped 15 billion into expanding the network sprint would have been better off. Wimax was an Achilles heel, but the light square failure is what caused sprint to fall behind in the lte race. To their credit they tore down the old network and replaced it with the network vision infrastructure being implemented in NYC as we speak... In the end when it is all wrapped up sprint will be a force to be recond with.

Agreed but its gonna take a little time.
2.2 billion dollar cusion to help with that will pay off.
But there's so many Sprint bashers out there it will be more seeing first than believing they have gotten better.
My family has Sprint in and around Phili thru Virgina area we get exellent service.
My sons job just went to
Tmobile but he uses his personal Sprint phone for work because his Tmobile service is so spotty with reception.
His company switching to back to At&t. The grass isnt always greener on the other side.
I had them all Sprint has been the best with plans and service.
Running 6+ 6edge.
7edge note 4. My sons job issued Iphone 6 for work.
And if its any metrics to it
90 percent of my family has a Sam device or I phone. Posted via the Android Central App

Thats great now they just need better building penetration a signal tends to be weak indoors Posted via the Android Central App

There network has improved alot, they still have very poor building penetration it's like when you really need your LTE there's no data or slow 3G at least where I live in most buildings I have both ATT and sprint sprint LTE is faster when you do a speed test but ATT has better building penetration when I need it Posted via the Android Central App

Because Sprint is more concerned about delivering you the fastest download speed available instead of bringing you a more quality network experience. Fast download speeds are nice, but having a better experience is more important.

It's all about not buying the right spectrum, which tslo realized and Sprint might figure out someday Posted via the Android Central App

Exactly, download speed is meaningless beyond a certain point. Consistency and coverage matter more. Posted via the Android Central App

Well, Binge On....... Posted via the Android Central App

I would think that having coverage would be the thing they would concentrate on since neither T Mobile or Sprint have building penetration.

Sprint sucks lol Posted via the Android Central App

Lame misinformed ignorant post, but you are entitled to it . If sprint sucks Tmobile hurls. Fast speed means nothing with spotty service. This is from personal experiences with both.

Tri band devices on sprint is where you will find fast speed in areas of CA
Android Central Newsletter
Get the best of Android Central in in your inbox, every day!
Thank you for signing up to Android Central. You will receive a verification email shortly.
There was a problem. Please refresh the page and try again.