Sprint rolls out LTE Plus in New York City to bring you supercharged speeds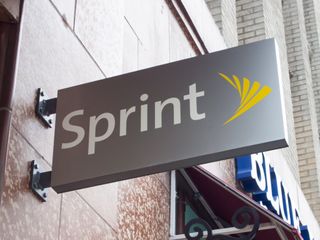 Sprint has rolled out LTE Plus in New York City. The newly added location joins 190 other markets across the U.S. who already enjoy the network's improved LTE speeds. The company has revealed that speed and capacity of more than 900 cell sites across the New York metropolitan area have been doubled.
As well as expanding its network, Sprint notes the company has invested in fine-tuning its network across New York and New Jersey. In addition to network infrastructure improvements, Sprint also included a reminder of the company's current running promotion which could save you up to 50% off the price of most plans available elsewhere, plus there's $650 on the line to cover switching fees. More details can be found below.
Press Release
NEW YORK (BUSINESS WIRE), April 15, 2016 - Sprint (NYSE:S) customers across the New York Metropolitan Area are now experiencing faster, stronger, more reliable service with the availability of Sprint's LTE Plus Network. LTE Plus, now available in New York City and 190 other markets across the country, takes advantage of Sprint's rich triband spectrum portfolio and uses some of the world's most advanced technologies in wireless.
Since the beginning of the year, Sprint doubled the speed and capacity of more than 900 2.5GHz cell sites across the New York Metropolitan Area with the deployment of two-channel carrier aggregation. Carrier aggregation, a feature of LTE Plus, creates a wider lane that allows more network traffic to travel at higher rates, enabling Sprint to provide customers with even faster data speeds.
With Sprint LTE Plus, New Yorkers and customers throughout the five boroughs will experience faster speeds than before while surfing the Web at Chelsea Piers, sending panoramic city views from the One World Trade Center observation deck, or live streaming video from a concert at the Barclays Center. In fact, according to Sprint's analysis of Nielsen Mobile Performance data, Sprint now delivers the fastest LTE download speeds in New York.
"There's no better proving ground for our network than New York," said Günther Ottendorfer, Sprint Chief Operating Officer, Technology. "In the past few months we made tremendous improvements across the entire metropolitan area, and we're committed to providing The City That Never Sleeps with an exceptional wireless experience."
Within the past six months, Sprint has added or upgraded service at several popular locations such as Rockefeller Center, the 9/11 Memorial, Jacob Javits Center, JFK International Airport, and The Intrepid Sea, Air & Space Museum. Sprint continues to lead with more stations on air to-date than any other carrier. Sprint is contracted to complete all seven phases of 279 underground stations in the New York City subway project. Sprint will be deploying 4G LTE to all underground stations and service will be ready for customers in 2017.
In addition to improving service in key venues, Sprint has relentlessly focused on expanding and fine-tuning the network across New York and New Jersey. Network performance has continued to improve with the addition of new cell sites, increased coverage and capacity, and systematic optimization of each cell site to maximize LTE Plus performance. Key LTE Plus benefits include:
Faster service with double the network capacity and speed, and peak speeds in excess of 100Mbps on capable devices
Stronger service with smart antenna technology that extends the cell signal further at 2.5GHz
More reliable service utilizing three bands of spectrum – 1.9GHz for broad coverage, 800MHz for better indoor service, and 2.5GHz for even faster data speeds
"Our 2.5GHz spectrum excels at moving high volumes of data at very fast speeds. And our deep 2.5GHz holdings give us more capacity than any other carrier in the U.S.," said Dr. John Saw, Sprint CTO. "This is a tremendous advantage, allowing us to keep adding the capacity and speed needed to serve New Yorker's demand for data now and well into the future."
New York, Switch to Sprint and Save 50%
In addition to offering the super-fast LTE Plus Network in New York, consumers switching to Sprint can take advantage of the biggest wireless offer in U.S. history – 50 percent off the price of most Verizon, AT&T and T-Mobile rate plans. Customers who switch get 50 percent off most current rate plan prices from their current carrier. And, Sprint will pay switching fees up to $650 per line. Sprint also offers a 30-day satisfaction guarantee – the industry's best consumer satisfaction guarantee. If customers aren't completely satisfied within 30 days, Sprint will refund the cost of the device and service charges.
Be an expert in 5 minutes
Get the latest news from Android Central, your trusted companion in the world of Android