Sprint to reduce monthly data access charge for some Family Share plans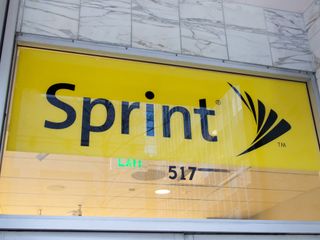 Sprint will reduce the data access charge for its $80 and $90 Sprint Family Share plans to $15 a month beginning on Friday, November 14 in their latest attempt to undercut the pricing plans of its competitors.
Sprint claims that the data access reduction means that it offers more data for its customers than comparable plans at AT&T and Verizon for the same price or lower. It says that Verizon's $80 a month limited time promotion on its More Everything plan has a $15 data charge while AT&T's $70 Share Value Plan has a date charge of $25 per month.
However, this price cut does have a limit. Sprint will end this promotional pricing on January 15, 2015. Will you take advantage of this offer while it lasts?
Source: Sprint
Android Central Newsletter
Get instant access to breaking news, the hottest reviews, great deals and helpful tips
Sprint sucks Figured I might as well say it and not actually mean it before the rest of you do the same. Posted by my soon to be retired Note 3

I would say it and mean it. Posted via the Android Central App

Ha! Wouldn't be a Sprint post without one.

I been with Sprint for 13 years. And I am not going no where, as everyone trash them I am staying longer. The 4G LTE in my area it's get the job done perfect for me.

I truly wish I could say the same! Posted via the Android Central App

I only wish I could say it about tmo. I am serious about that. Competition is good. Pice is better. Sprint is on part with tmo prices, but years behind sprint on the network where I live. Posted by my soon to be retired Note 3

They do suck though Posted via Android Central App

I expected more Sprint bashing by now.

This was just posted 15 mins ago Posted via Android Central App

Look out tmobile. Sprint is pulling ahead.

Sprint is lowering pricing to match its network and trying to hold onto what customers it has left. Posted via the Android Central App

I'm on sprint, its ok in our area. Don't have spark yet but do have some LTE. Was going to switch but the absurd cost of at&t and verizon make it less than desirable. So sprint keeps getting cheaper, is decent service worth it for the monthly savings of roughly $100 a month over the big 2? Maybe it is. Idk. Posted via the Android Central App

Try out cricket wireless, cheaper, and get atts network which is larger than sprints

Cricket is the plan right now. I'm just not thrilled about having to buy an unlocked iPhone for the wife. Might leave her on sprint lol. Posted via the Android Central App

Once you get spark, it will be as fast as lte should be ( I have spark and love it).. Although it needs a faster rollout Posted via the Android Central App

sprint does suck really, really, bad for me, left them for T-mobile

Lol good luck traveling then. From top of Indiana tontop of Florida. Tmob had lte/4g only in the populated areas. Outside of the few populated areas. Tmo was on 2g and 1g. Sad, but sprint had service nearly the whole way there. Except in the hick part of Alabama was there no coverage Posted via the Android Central App

"Except in Alabama was there no coverage." FTFY. Was a bit redundant.

I dumped Sprint for T-Mobile... the only "Problem" is as you said when you go between cities... their 2G or Edge (or worse in some areas) is pretty bad outside the populated areas... But I live in Dallas, TX and I got sick of Sprint being almost useless in all the places I live, work and play... With Sprint I would go in and out of LTE everywhere and even some times with a full LTE signal I'd barely get 1 Mbps.... with T-Mobile as long as you are in a populated area their speeds and coverage is awesome... I have a garmin GPS in my glove box for when I travel so unless you just use your phone for GPS you shouldn't be using your phone much while driving anyway... or before you take off download some movies instead of streaming is always an option...

And T-Mo 2G is still faster than Spring 3G.

Sprint 3G as of late is vastly improved. I get 1 to 1.5mbps on 3G with sprint in most areas now here in central Tennessee where t mobile you're lucky to get 0.10mbps on their 2g network which is basically 90% of their network considering outside of major metro areas it's
usually 2G. Posted via Android Central App

Congratulations! Posted via the Android Central App

I noticed the following text buried in the middle of footnote #3:
"After 12/31/15 with Sprint, pay additional $15/mo./line access charge." So does this mean anyone getting the $15/mo/line charge will automatically be paying $40/mo/line beginning in 2016?

Well, $30/mo instead of $15 starting in 2016, but yeah, looks like you've basically got it. It won't continue past the end of 2015.

No, that is a footnote for the other offer that is available to people switching to sprint. They waive the $15/line access fee for any family switching to sprint for the year I guess. In 2016 the access fee comes back.

Sprint is for suckers. Posted via Android Central App

You're getting to be like Yarrell, same comment over and over.

With a name like Cubfan, it should tell you something.

What's the definition of insanity? Doing the same thing over and over again and expecting a different result. Kinda like being a cubs fan... Or hoping that if you say it enough you will be right for once Posted by my soon to be retired Note 3

I love Sprint, I'm driving up I-55 in Arkansas now, almost in Missouri, got 4 movie torrents downloading for the wife & I to watch later when we stop for the day. Just a thought... 3 of those torrents would put me over my monthly allowance on the big 2 & my monthly bill would be higher.

Exactly why the other big " 2" limit data...mobile data is not supposed to be used for downloading bit torrents....phuckin moron Posted via the Android Central App

All the actors are going to starve now. Posted via the Android Central App

Dude, why do you have to be so rude to other people?
Name calling and what not, just be nice to other's. Posted via the Android Central App

It's ok, I'm used to it, VZ reps get red also when they try to sell me a plan, I show them my data usage & they know right away they lost the argument so some get mad

Or... Is it possible they limit you knowing you will gladly take it like a champ & ask for more. They know also that they can do that & you will STILL run around bragging about how fast you can reach that ridiculous cap

You're really angry. About everything. Posted via the Android Central App

It's Castro or the lack of a good cigar. Take your pick. Posted by my soon to be retired Note 3

Unlimited means unlimited. Posted via Android Central App

Who the hell wants to live in Arkansas or Missouri for decent speeds though?

I've had sprint 14 years now. Never really had any serious issues and the customer service where I live has improved for the better over the years. Posted via the Android Central App

I guess I'm one of the Lucy ones sprint in my area is pretty good and there customer service is good also. Posted via the Android Central App

13 year Sprint customer, now with 10 lines. Still 3G where I live (15 miles from Los Angeles), and crap 3G (<<1Mbit). Can't leave because the logistics of moving 10 lines is huge. So I wait, complain, and hope for change. But more importantly, Tmo is still way cheaper. 10 lines = $160 with 2.5GB per line, no overages, and throttles that still get faster than Sprint 3G. I would jump, but can't.

Tmobile is still paying for you to jump they pay for each line as long as you trade in your old sprint devices Posted via the Android Central App

I have both Sprint and T-Mobile. I was in So Cal last week (Inland Empire area and also Hollywood/Studio City/Universal City area) and I had BETTER coverage with Sprint over T-Mobile. I have both since I have a grandfathered Sprint SERO-P plan which gives me $50/month for 500 minutes landline/unlimited nights/weekends/mobile to mobile, unlimited text and unlimited data WITH subsidized phones. Also try driving up and down the I-5 between the Bay Area and LA and you get ZERO service with T-Mobile, even Sprint at least gave me voice and text on I-5.

Is this for existing customers or only new customers? Posted via the Android Central App

Existing customers can switch plans if they have at least one upgrade eligible line. You won't get the no-access-charge promotion, but any lines upgraded before the plan was introduced (I forget the exact date) get the lower access charge, as if you had non-discounted phones.

LOL,,, they can give 500 gb.. and at their slow speeds it would take 4 years to use the monthly allotment.

Your maths are good. That's about 10gb per month. I use more with the great lte and coverage that I have but that would be good for the average consumer Posted by my soon to be retired Note 3

Sprints plans change like every day. I seriously cant even keep track. And you cant even use their website to buy more than ONE phone! And I LIKE Sprint! :-(

I am with you on the plans. I know they are just keeping pace but same I need a spreadsheet Posted by my soon to be retired Note 3

Got a Verizon device the other day. Found out it is worthless to me as the amount of data I use would make it cost prohibitive. I'll just use it as mostly wifi. Sprint is really slow here in my part of Eastern WA state, LTE comes and goes. And when I have it the speeds can be from one to twelve MB. There is no T-Mobile service. So I must stay with Sprint's unlimited and hope for the best in the future.
I also feel different about contracts now. If I want and need Sprints Unlimited, and we have no T-Mobile, then why not sign a two year agreement? In fact I think I will extend my contract to upgrade from LG G2, but will wait for an 805 phone. I do like the Sony Xperia Z3, but it is not at Sprint yet. I would also like to extend my contract in order to go from $80 to $60 per month.

Tried configuring a plan under this offer. Somehow worked out to about $75-$100 per month. That was going from their advertised $25 per month. There might be a savings in there somewhere, but it is still confusing. I'll stick with Ting. No hidden fees, everything explained up front. Yes, it is an MVNO on Sprint, but I enjoy average monthly bills of about $42 with two smartphones I own. They only charge you for what you use. If you are interested and want to get a small credit towards your first phone (or if you bring Sprint devices over), use my referral link (https://z5k8knmtc1.ting.com). I personally won't lose any sleep at night if you don't use my link, but why leave money on the table? Oh, and did I mention that you get a real human when you call their customer service? Don't believe me? Give them a call (1-855-846-4389). Seriously....try it. Doesn't cost anything to call, and they're nice people :-)
Android Central Newsletter
Get instant access to breaking news, the hottest reviews, great deals and helpful tips
Thank you for signing up to Android Central. You will receive a verification email shortly.
There was a problem. Please refresh the page and try again.