Sprint launches new music download service for its Android phones
Sprint has announced the launch of a new service dubbed "Sprint Music Plus" for Android, Blackberry, and some feature phone users. The app will allow Sprint customers to purchase and directly download a range of songs, albums, ringtones, and ringback tones on their device. Sprint has promised the music is DRM-free and purchases will be charged directly to your monthly Sprint bill. Pricing ranges from $.69 to $1.29 for a single song but discounts can be found by buying the track along with its ringtone and ringback tone.
You can download the app from within the Sprint Zone app that came pre-installed on your phone, or with the QR code after the break. Check out the full press release past the break.
HTC Sensation specs | HTC Sensation Images | HTC Sensation Forums
Sprint Music Plus
Rock Out No Matter Where You Go – New Sprint Music Plus Application Provides Access to Full Music Tracks, Ringtones, Ringback Tones and More on Sprint Phones
OVERLAND PARK, Kan. (BUSINESS WIRE), April 12, 2011 - Most people never leave home without their mobile phone, although they may leave behind their MP3 player. Now you can share your musical tastes with those around you – or those who call you – with Sprint Music Plus, a new music application, accessed either on a Sprint phone or sprint.com, which serves as a single, convenient destination for customers to discover, purchase and play individual and bundled offers of full track music, albums, ringtones and ringback tones.
Sprint Music Plus, powered by RealNetworks® Inc. (Nasdaq: RNWK), is a full-featured music and tone manager, which allows users to:
Create music playlists.
Assign ringback tones to play for different callers and times of day.
Search for music by artist, title or keyword.
Organize full tracks/albums by artist, genre and custom playlists using the music library manager.
Preview content – sample millions of music tracks and tones, which are updated daily.
Get new music recommendations based on their musical tastes.
Love a new song and want the full track, ringtone and ringback tone? Customers can save money when buying a bundle of all three products with just one click. DRM-free full tracks range from $0.69 to $1.29 per song. Customers are conveniently charged right on their Sprint bill.
"Sprint Music Plus is an easy way for our customers to discover new music and tones and manage all of their music content in one convenient place," said Sean Khurana, vice president-Consumer Product Marketing at Sprint. "Sprint makes sure our customers always have access to their favorite music by providing a wide array of options, ranging from free apps downloaded from Android Market™, BlackBerry App World™ or GetJar.com to Sprint Radio to purchasing tunes from Sprint Music Plus."
Everyone is busy these days and the last thing we have time for is to wait for our music to download. The Sprint 4G network offers one of the fastest wireless experiences among all U.S. national wireless carriers and enables downloading music up to 10 times faster than 3G. Sprint 4G, available today in 71 markets across the country, was the first national carrier to offer wireless 4G service.
Sprint Music Plus is available for Android™ powered Sprint smartphones from the Sprint Zone app and can be found on the home screen of BlackBerry® and Java Feature Phones launched after May 2010. Devices introduced before May 2010 will have access to ringtones and ringback tones from Sprint Music Plus via Sprint Mobile Web (WAP). For more information and to download the application, visit http://sprint.us/smp on your Sprint phone.
About Sprint Nextel
Sprint Nextel offers a comprehensive range of wireless and wireline communications services bringing the freedom of mobility to consumers, businesses and government users. Sprint Nextel served more than 49.9 million customers at the end of 2010 and is widely recognized for developing, engineering and deploying innovative technologies, including the first wireless 4G service from a national carrier in the United States; offering industry-leading mobile data services, leading prepaid brands including Virgin Mobile USA, Boost Mobile, and Assurance Wireless; instant national and international push-to-talk capabilities; and a global Tier 1 Internet backbone. Newsweek ranked Sprint No. 6 in its 2010 Green Rankings, listing it as one of the nation's greenest companies, the highest of any telecommunications company. You can learn more and visit Sprint at www.sprint.com or www.facebook.com/sprint and www.twitter.com/sprint.
1 "Up to 10x faster" based on download speed comparison of 3G's 600 kbps vs. 4G's 6 Mbps. Industry published 3G avg. speeds (600 kbps-1.7 Mbps); 4G avg. speeds (3-6 Mbps). Actual speeds may vary. Sprint 4G currently available in more than 70 markets and counting, and on select devices. See www.sprint.com/4G for details. Not all services are available on 4G and coverage may default to 3G/separate network where 4G is unavailable.
Photos/Multimedia Gallery Available: http://www.businesswire.com/cgi-bin/mmg.cgi?eid=6679813&lang=en
Have you listened to this week's Android Central Podcast?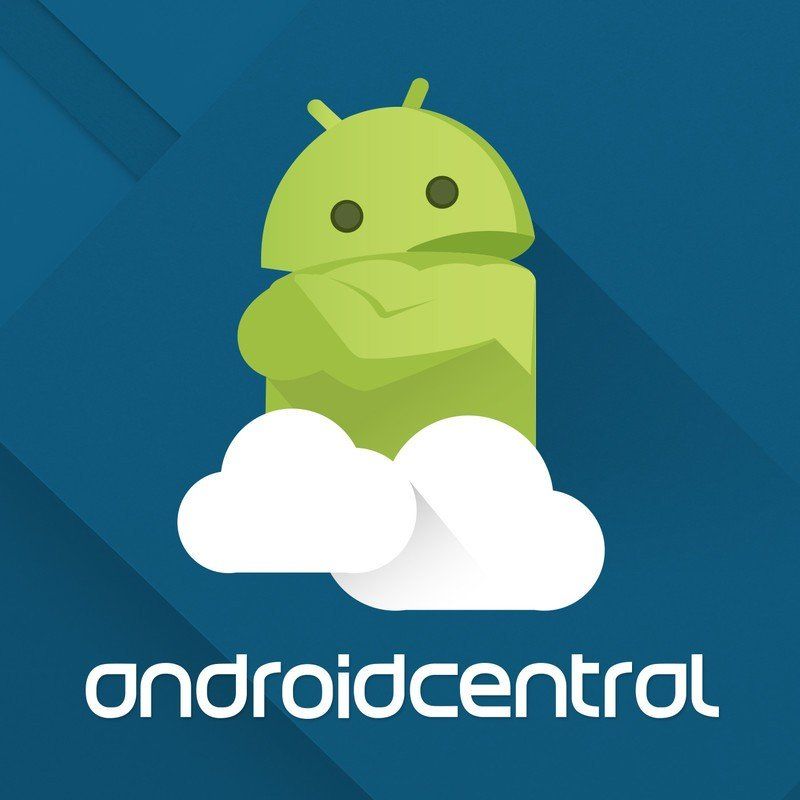 Every week, the Android Central Podcast brings you the latest tech news, analysis and hot takes, with familiar co-hosts and special guests.
Wow ringback tones. I didn't even know those still existed

What more needs to be said first the only carrier that will be integrating google voice into all hansets. Now sprint music with payment options placed on your bill this is a nice choice. Great time to be on sprint... haters need to fall back

it's a tone someone hears when they call you - instead of the normal telephone ringing...

Interesting concept, though the selection is pretty bad.

I think its a pretty cool option to have. Good job Sprint.

VZW has had this stuff over 5years. I still use ringback tones. nothing like a heavy metal song to annoy the caller.

Sprint has had Sprint Music Plus for years now too. This is only news because it is the first time they've offered it in an Android app. My old Samsung Upstage had a Sprint Music (Java) App built-in, and I think my flip phones before that did too.

I wish there was a choice for billing options. I would like to charge my card rather than my sprint account.

I agree with you...I'd rather charge my credit card then my Sprint bill...Good job though for Sprint to offer this service...Thumbs up to them!

Being able to bill to your CC would be key to those of us on corporate accounts. I'm sure my boss would balk if she saw the bill all of a sudden increase when we all start buying songs.

How do I get a ringback tone for my evo slide?
Android Central Newsletter
Get the best of Android Central in in your inbox, every day!
Thank you for signing up to Android Central. You will receive a verification email shortly.
There was a problem. Please refresh the page and try again.